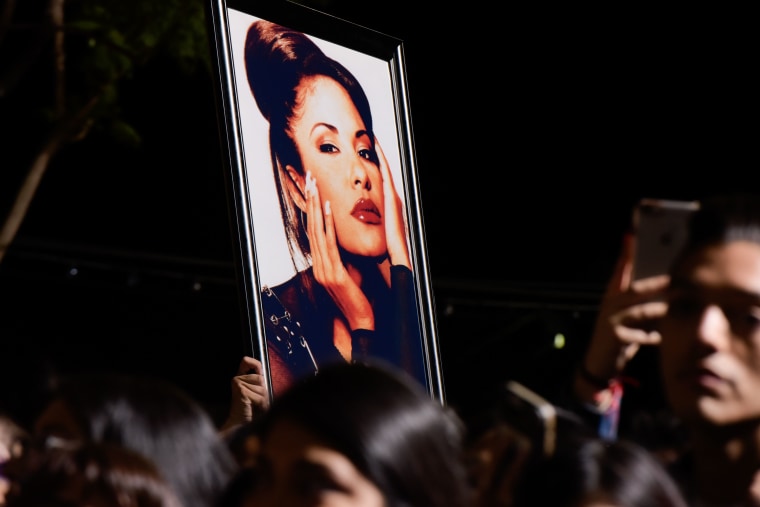 A new album from Selena Quintanilla will be released in April via Warner Music, the musician's father Abraham Quintanilla said during a recent Facebook Live interview with Latin Groove News.
The as-yet-untitled project will feature 13 ballads and cumbias, 10 of which have never been previously released; the other three songs will be updated with new arrangements crafted by Selena's brother, A.B. Quintanilla.
"What's unique about it," Abraham said, "is that not only is the music completely new arrangements, but my son worked on Selena's voice with the computers and if you listen to her, she sounds on this recording like she did right before she passed away." One of the songs was recorded when Selena was 13, but Abraham says the vocals have been updated to make them sound as if they were sung by Selena as an adult.
Selena had built a fervent fanbase in the Tejano community and was poised for significant crossover success before she was shot and killed in 1995 by Yolanda Saldívar, the manager of Selena's fan club.