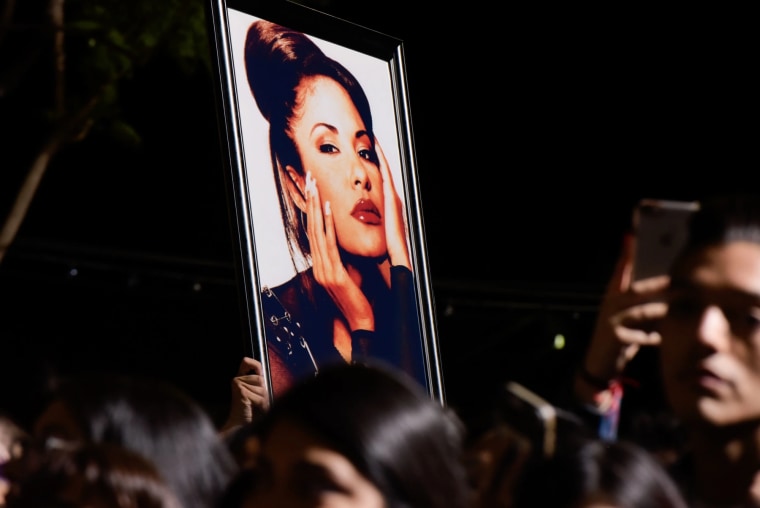 The estate of beloved Tejano singer Selena Quintanilla has announced Moonchild Mixes, a collection of previously unheard recordings, as Pitchfork points out. The album will be released on August 26 via Warner Music, and its first song "Como Te Quiero Yo A Ti" is out today.
Today's release is a new version of a song that was previously shared on Preciosa, the 1989 album from Selena y Los Dinos, as well as the posthumous Selena project Momentos Intimos, released in 2012. Speaking with ABC News last week, Selena's former bandmate and brother A.B. Quintanilla said the new album's vocal recordings were made when Selena was a teenager between the ages of 13 and 16; the estate decided to pitch down the vocals on the Moonchild songs "to make her sound a little bit more mature." Moonchild Mixes will contain a total of 10 previously unheard vocal performances.
The new album's release will come a few months after the spring release Selena's father Abraham initially promised. "What's unique about [the album]," he said, "is that not only is the music completely new arrangements, but my son worked on Selena's voice with the computers and if you listen to her, she sounds on this recording like she did right before she passed away." Selena was shot and killed in 1995 by Yolanda Saldívar, her fan club's manager.