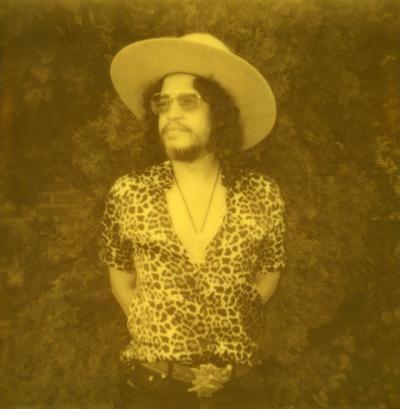 After half a life spent playing music, Daniel Villarreal has announced that his debut solo album, Panamá 77, will drop May 20 via International Anthem. The Chicago-based drummer and DJ has also shared the record's lead single, "Uncanny," along with trippy visuals courtesy of Burkie.
Villarreal was born, as his forthcoming project's title suggests, in 1977 and in Panamá. He came of age playing in punk and hardcore bands across central America, only starting to explore traditional Latin music after he moved to Woodstock, Illinois to be a social worker for migrant farmers. He later moved to Chicago and helped found the psychedelic, pan-Latin fusion band Dos Santos, whose self-titled debut dropped in 2015.
Though Villarreal's new album was recorded between 2019 and now, its sounds are decades in the making. "[It's] an affirmation of both my origin story and who I'm today," he writes. "I see my life and my music as a collaboration of improvisation and intention all in the spirit of community and joy."
Its first offering, "Uncanny," draws heavily on the west African funk of the '70s and '80s, propelled by a percussive bassline from Chicano Batman's Bardo Martinez that creates a captivating polyrhythm when juxtaposed with Villarreal's technical drumming.
"We were jamming in Bardo's little garage studio the night before we did the recording at Scottie's house [Chicali Studios, in the garden behind the home of International Anthem founder Scottie McNiese]," Villarreal says. "I remember starting the main groove and Bardo jumping in with a wacky bass line. We celebrated how weird it was even though we weren't playing the same groove together, it came out in a strange, wonderful way that surprised us."
Watch the "Uncanny" music video below.