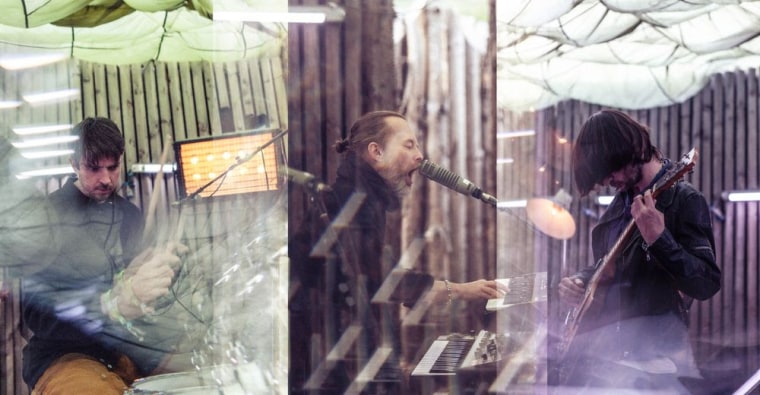 The Smile, the group consisting of Radiohead's Thom Yorke and Johnny Greenwood with Sons Of Kemet's Tom Skinner on drums, have shared a new song called "Skrting On The Surface." It's the third track from the band – who have yet to officially announce an album – after "The Smoke" and "You'll Never Work In Television Again."
There's a reason why diehard Radiohead fans have been so enthusiastic about The Smile's new songs: like the previous two singles, "Skrting On The Surface" is an unabashed channeling of what has made Greenwood and Yorke's creative partnership so successful over the course of many decades.
The doleful psychedelia of the music is the perfect fit for Mark Jenkin's music video, a black-and-white clip starring Yorke as a coal miner. And before you ask, yes, he doesn't seem like he's in a great mood. Watch it below.