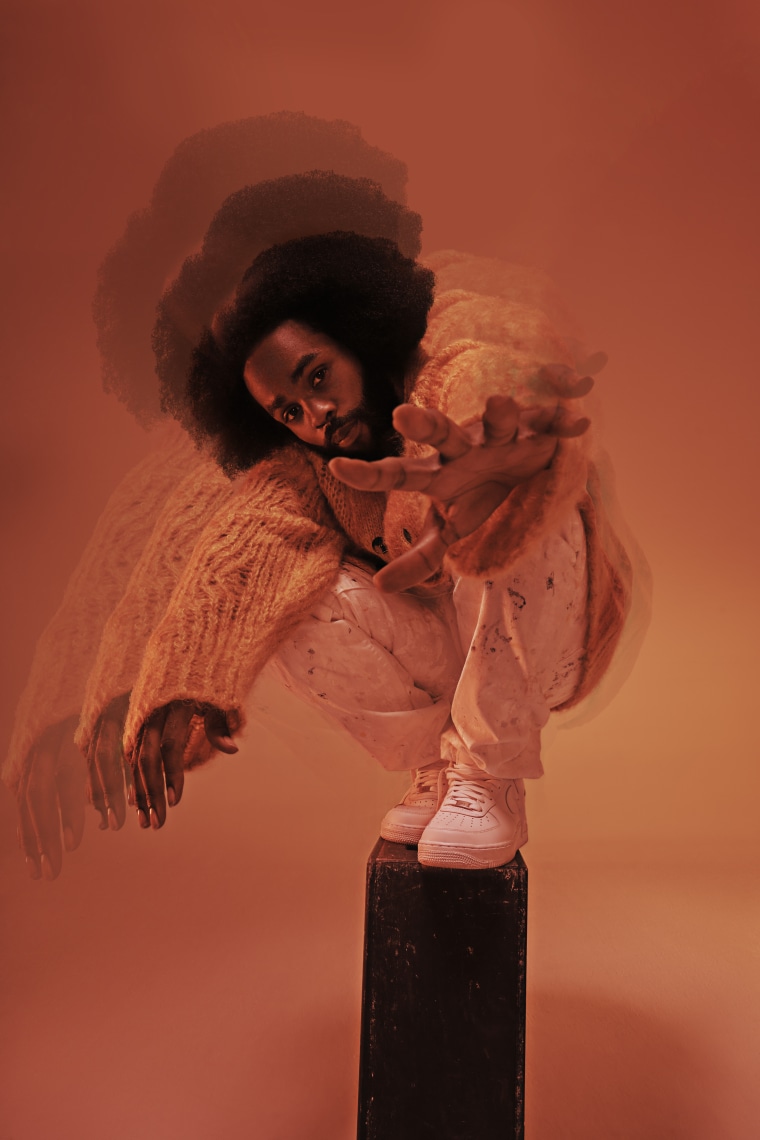 Fly Anakin didn't take any shortcuts on the road to Frank. The prolific Richmond, Virginia rapper has shared over 25 projects since 2015. It's a pace that few other rappers could attempt to keep up with. A sizable chunk of those projects were recorded with close friends Big Kahuna OG, Tuamie, Ohbliv, and Henny L.O., who, along with Anakin, make up the Virginia-based collective Mutant Academy. Holly Water, his 2019 mixtape with Big Kahuna OG, was a flashy display of technical rapping with the competitive spark of a sibling rivalry. In 2020, Anakin joined up with Birmingham rap mystic Pink Siifu for FlySiifu's, a laid-back and free-spirited album about a fictional record shop that combined their shared adoration of community and fellowship.
Frank, his debut studio album for Lex Records, maintains these long-term musical relationships, but brings new names into the fold like the ever-elusive Madlib, who produced "No Dough," on which Fly Anakin makes his most tongue-twisting verses seem effortless. He knows how good he is — and he refuses to let anyone forget it. Frank is his tightest record to date and is uncompromising in Fly Anakin's vision of steely, '90s-indebted rap that prioritizes personality and bars over everything else.
A few weeks back, The FADER's Brandon Callender caught up with Fly to talk about growing up in Richmond, learning from Max B and Ghostface, and the leap forward that he's taken on Frank.