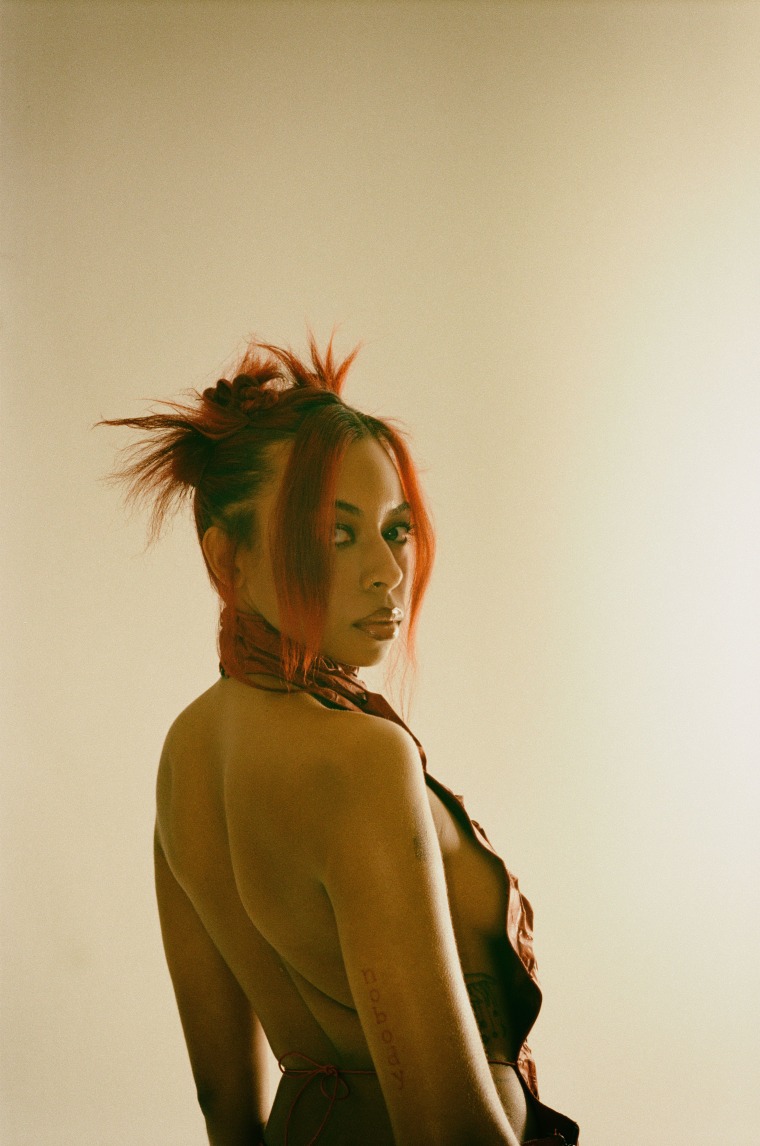 Ravyn Lenae stepped away from the studio for a while after dropping her third EP, Crush, in early 2018. "Rewind" — a track that premiered with The FADER in 2020 and appeared on the Insecure Season 4 soundtrack — is the sole song the Chicago R&B singer released in the four-year interim between that tape and her February single, "Skin Tight." A month later, she's back with "Light Me Up," a slow and sensual cut about embracing the uncertainty of an early-stage relationship.
The new track is produced by Steve Lacy, who was also featured on "Skin Tight" and two songs from Crush. His tactile guitars, whispered drums, and eerily quiet bass line accent each inflection in Lenae's voice, which dances playfully around every note, vibrating with infatuation.
"'Light Me Up' is about exploring the unknown with a new love; leaning into those tingly feelings while letting your guards down," Lenae writes. "This song highlights the beauty of allowing someone to truly see through you."
Aliyah Otchere's video for the song places Lenae in a swing behind a veil of translucent ribbons and lying on a canvas rippled from beneath by unseen hands. Watch it below.