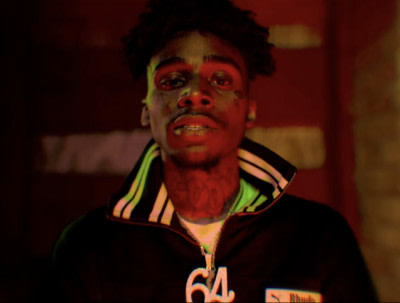 Markelle Antonio Morrow, the Maryland rapper who performed as Goonew, was shot and killed in District Heights, MD on Friday, March 18. The Prince George's County Police Department tweeted that officers had responded to reports of a shooting on the 3400 block of Walters Lane at 5:40 p.m., and that the victim had been pronounced dead at 7:30 p.m. at a local hospital. Morrow's manager later confirmed the victim's identity to The Washington Post. He was 24.
The FADER has reached out to a Prince George's County PD representative for further information on the case.
Morrow's released his first mixtape, Certified Goon, in 2017, and his debut album, Still Servin, two years later. He frequently worked with fellow Maryland rapper Lil Dude, releasing two collaborative mixtapes with him and a single that featured Lil Yachty. His slippery, ahead-of-the-beat flow earned him a fast-growing fanbase, both at home and nationally. In the days since his passing, members of the DMV rap community including A$AP Ant, IDK, YungManny, and Redveil have paid their respects to Morrow online.
His mother, Patrice Parker Morrow, told WUSA (a CBS affiliate) Saturday night that he was on his way to give his younger sister a birthday gift when he was shot. "All he wanted to do is try to get his family and his friends out the hood," she said. "He had a heart bigger than his body. When they took him, they took me."