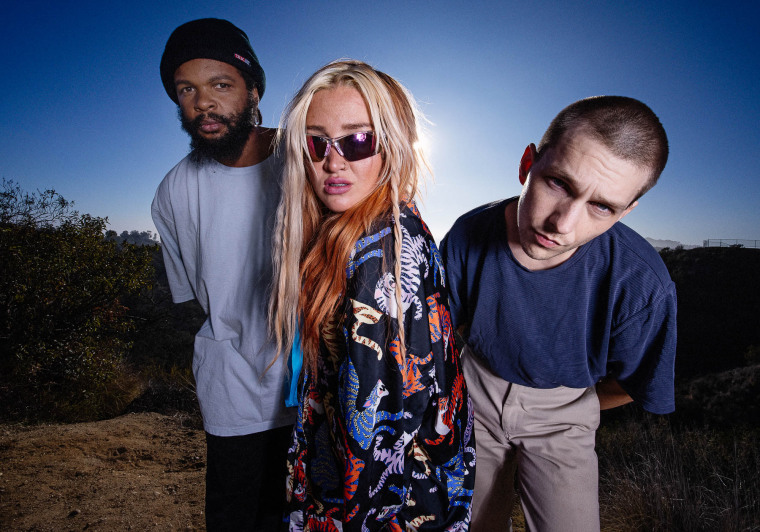 Chicago rock trio Dehd have shared another track from their forthcoming album Blue Skies. "Stars," the latest track to be revealed, is a rollicking doo-wop banger. Check it out below.
Bassist and vocalist Emily Kempf said that the song is about "reaching past the boundaries of understanding our personal comfort." Jason Balla said the following about the song: "When I get too overwhelmed and I feel like my heart's gonna break from all the sadness in this world I go for a walk. The familiar streets of home pull me back to earth."
Blue Skies is slated to drop on May 27 and was announced last month with the release of lead single "Bad Love." Dehd's last album was 2020's Flower of Devotion.