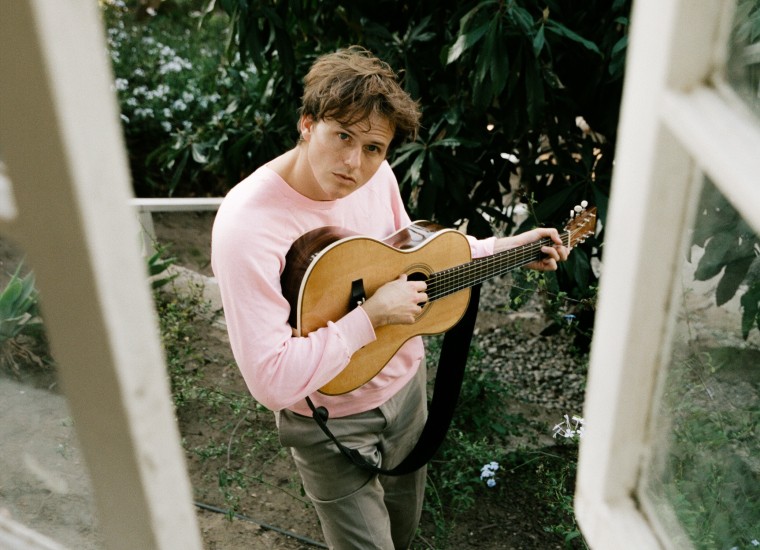 Whitmer Thomas is known mainly for his comedy — particularly "Big Baby," a one-minute song he shared in summer 2020 with a music video that made expert use of the Snapchat baby filter. Earlier that year, he'd premiered his debut HBO special, The Golden One, along with a soundtrack EP aptly titled Songs From The Golden One. He's now released his sophomore project, Can't Believe You're Happy Here, a strikingly sincere tape out today via Hardly Art along with a music video for its third track, "Don't Have A Cow."
Despite the new record's heartfelt ethos, Thomas' wry sense of humor seeps into songs like opening track "Trevor." Produced by Melina Mae Duterte (Jay Som), the record sounds crisp and clean throughout while maintaining a distinctly DIY undercurrent.
Listen to Can't Believe You're Happy Here in full below.