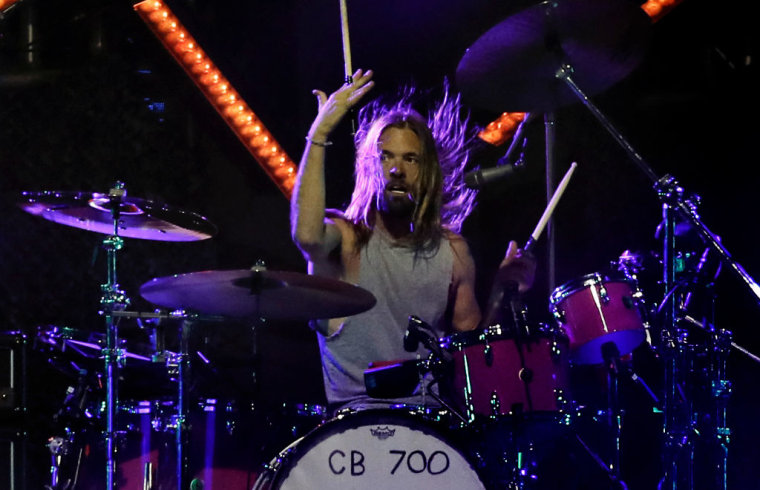 A toxicology report has confirmed that Foo Fighters drummer Taylor Hawkins had opioids, marijuana, and other drugs in his system, Colombian investigators have said, via The Guardian and BBC News reports. Hawkins died in a hotel in Bogota on Friday, March 25. The cause of death remains unknown with investigators not stating whether the drugs played a factor in the death of the 50-year-old musician.
The Colombian attorney general's office has said its investigations continue with more details expected in due course. "The National Institute of Forensic Medicine continues to conduct the necessary medical studies to ascertain the cause of death," it added. In addition to opioids and marijuana, the preliminary toxicology report also found tricyclic antidepressants and benzodiazepines, which can be used to treat insomnia or anxiety.
News of Hawkins' death was announced on Friday evening. The band were in South America for a festival date at Colombia's Estéreo Picnic. Local officials have stated that an ambulance was sent to Hawkins' hotel after being alerted to a man suffering chest pains. The drummer did not respond to resuscitation efforts and was declared dead shortly after.
In a statement Hawkins' bandmates, including frontman Dave Grohl, said they are "devastated" by the loss and asked for privacy. "His musical spirit and infectious laughter will live with us forever," the band said. "Our hearts go out to his wife, children, and family, and we ask that their privacy be treated with the utmost respect in this unimaginably difficult time."
Foo Fighters have cancelled their remaining South American dates.