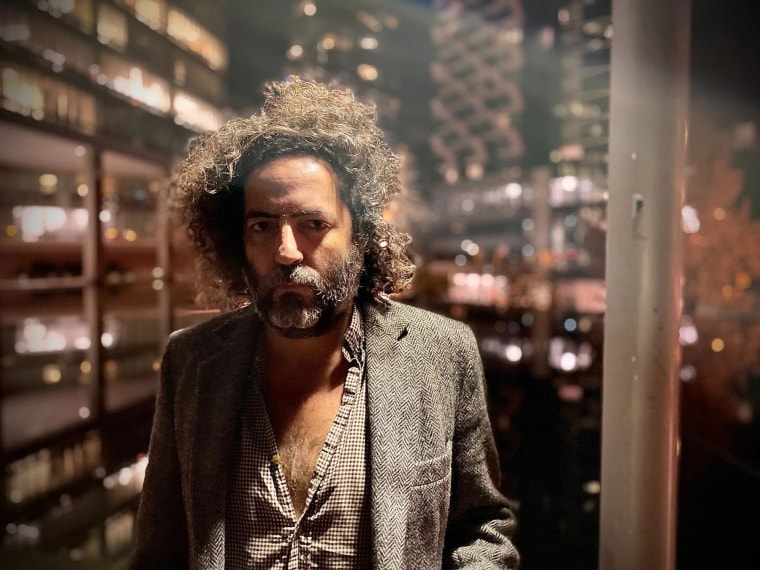 Dan Bejar has spent the past quarter-century articulating the thoughts of surrealists, nihilists, and aphorists. From his 1996 debut We'll Build Them a Golden Bridge, the title of which is an allusion to Tolstoy, through the 2011 breakthrough Kaputt, up to 2020's masterful Have We Met, the Vancouver-based solo artist has explored the fringes of syntax just as much as he has the outer limits of sophisti-pop and soft rock. His protagonists have, like erudite barflies at the end of the night, been difficult to fully comprehend — and they often disappear as soon as they arrive.
Labyrinthitis, Bejar's 13th album as Destroyer, is a slightly different proposition. Here there is a persistent voice, one that is, by Bejar's own admission, petty and villainous. This character wishes ill on others — at one point openly insisting that the person at the other end of the conversation is going to suffer. It's made all the stranger by Bejar's compositions. They are, as ever, engrossing, melodic, and grandiose. But they're also insistent and pulsating, a hangover from his early idea of writing a relentless techno album inspired by Cher. Labyrinthitis is, as its title suggests, pretty disorienting. And it's proof that the man behind it, a quarter-century into his career, has no shortage of new roads to explore.
Shortly before the album's release, The FADER's editorial director Alex Robert Ross caught up with Bejar to talk about that villain in his songs, how his drive towards the gallows mirrors that of both Scott Walker and Tom Waits, and his frustrating inability to break out of his craft.
Listen to the episode below via Megaphone, or use this link to hear it wherever you get your podcasts.