Destroyer drops new song "Somnambulist Blues" featuring Sandro Perri
It's the first release from the new season of Mexican Summer's Looking Glass series.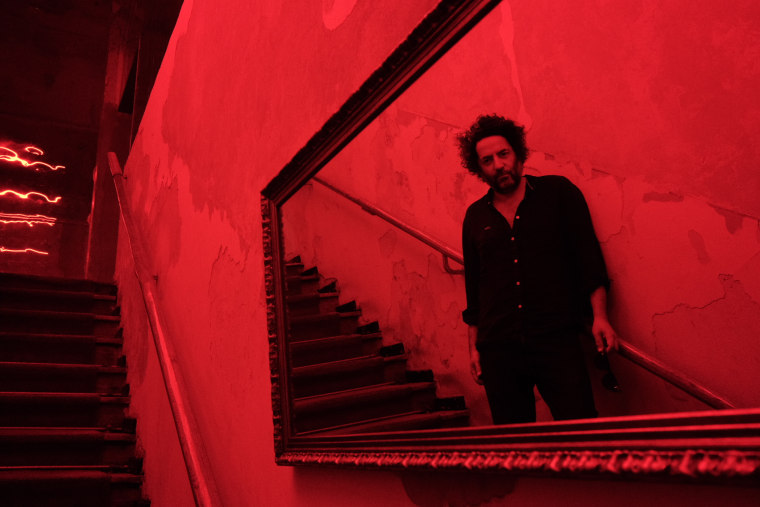 Dan Bejar (Destroyer) has shared a new song called "Somnambulist Blues," enlisting Toronto composer and producer Sandro Perri for help with the instrumental. It's the first installment of a new season of Mexican Summer's Looking Glass series, which will also feature tracks from Fauzia, Frog of the Earth, Claire Rousay, and Helena Deland in the coming weeks, as well as visuals by Brooklyn artist Sam Ryser and a limited-run fashion line.
"Somnambulist Blues" is a slow, wandering song that pairs a hypnotic pipe organ with stately double-bass plucking, the low howl of a primitive woodwind, and, occasionally, some spacey synth chords. These elements form the perfect wetland for Bejar to wade through, misty phrases dribbling from his open mouth. "Peter Greenaway breeds contempt in his onlookers / Peter Greenaway wrote a song about hookers," he sings at one point — not his only reference to the Welsh film director during the six-and-a-half minute epic. "It wasn't worth it / He shouldn't have done that." It can be difficult to find meaning in the mire of lyrics such as these, but it will always be fun to listen to Bejar free associate.
"I come back to Sandro's music as something to sing to at the crossroads moments of my life in music," Bejar said in a statement accompanying the new single's release. "There is something about the landscape Sandro lays out — it's a world in which things become imminently singable. A lotta room to roam, and all of it good."
Bejar released his 13th album, Labrynthitis, in March and joined Alex Robert Ross to discuss it on the 42nd episode of The FADER Interview. Listen to "Somnambulist Blues" below.