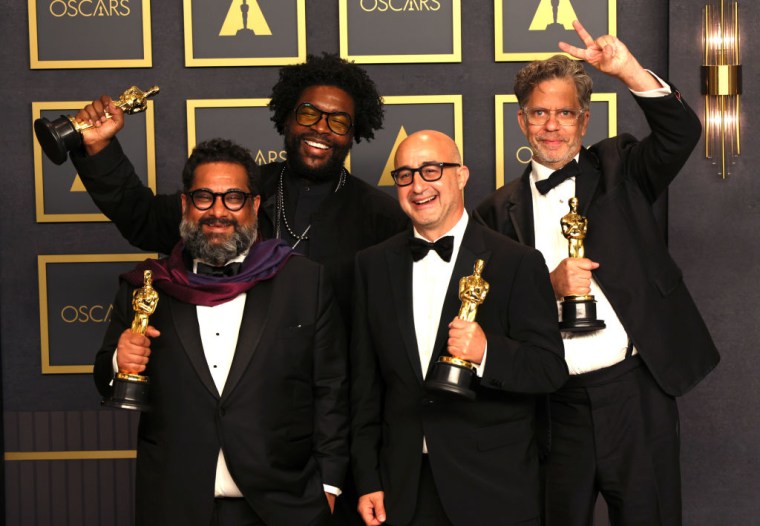 When Will Smith stepped on stage and slapped Chris Rock for joking about his wife, Jada Pinkett Smith, at this year's Oscars the fallout was immediately huge. Arguably the first to suffer from the whole debacle were the winners of Best Documentary Feature award Rock was on stage to present. That prize went to Summer Of Soul, the excellent documentary about the 1969 Harlem Cultural Festival directed by Questlove of The Roots.
The film's win was overshadowed to say the least by what had happened moments prior and it seems the team behind the film are not happy about it, either. Summer of Soul producer Joseph Patel took to social media on Wednesday night and was critical of both Smith and Rock for separate things he felt they could have handled better. (Full disclaimer: Patel is a former employee of The FADER).
"I think what Will did was selfish," Patel said in a now-deleted Tweet reports Variety and the Hollywood Reporter. "It robbed the category of its moment. It robbed the other excellent and amazing films of their moment to be acknowledged in what was a STRONG year for docs. And it robbed Summer of Soul and our team of our moment. Of a loud, enthusiastic cheer for a celebrated film."
Patel's criticism of Rock was for the way he announced the winner of the prize as "Ahmir Thompson (Questlove) and four white guys." Patel is of South Asian descent and felt Rock's words were dismissive of a significant moment in Oscars history. "The reason that makes me SO SO VERY ANGRY is because I was so proud to be one of a handful of South Asians to have ever won an Oscar in the history of the award," Patel tweeted. "I'm a big boy — I can take a joke. Comedians make jokes. But not in that moment. What a shitty, disrespectful thing to do... What both Will AND Chris did really stained what should have been a beautiful moment for us."
Questlove appeared on The Tonight Show the night after Sunday's Oscars but told host Jimmy Fallon he was in a "blank state" in the run up to his award being called as he tried to handle his nerves. Smith has issued his own apology to all involved, including Rock, while the Academy has revealed that they asked Smith to leave the ceremony but claim that he refused the request. They are now staging an investigation into the incident before deciding on an appropriate punishment.