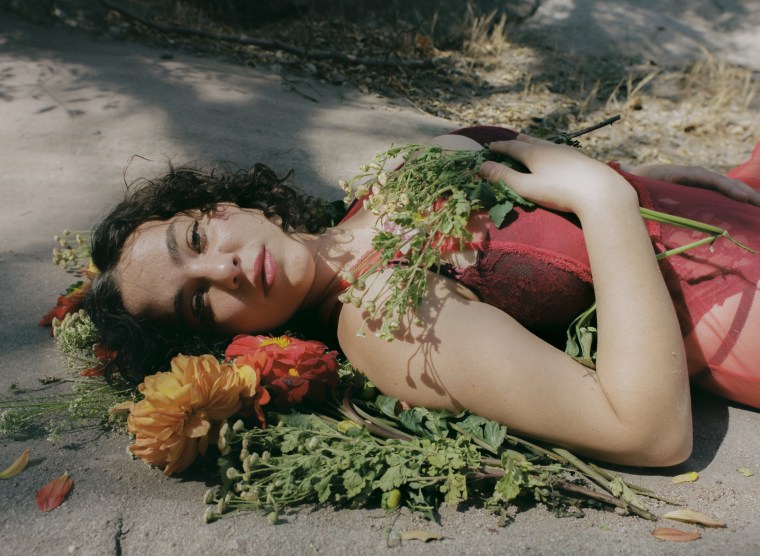 Kasie Shahbaz is coming into her own as a solo artist. Ambient Music for Bedrooms, her 2021 debut EP as Kisskadee, is a collection of twelve tracks named only by number — intricate instrumental miniatures too busy to qualify as either ambient or relaxing but fascinating nonetheless. On her first album, Black Hole Era, she applies the same restless approach to chamber pop, piecing together songs in fits and starts that keep the listener constantly on their toes. She announced the record last month with its lead single, "Brother," a seemingly unassuming piano ballad that quickly explodes into orchestral flurries and wonderfully dissonant vocal harmonies. And today, she's premiering that song's follow-up, the project's title track, with The FADER.
The new single does away with any pretension of simplicity that may have thinly shrouded its predecessor's opening moments. It starts with Shahbaz's voice suspended inches above a vibrating synth bed and moves into an eerie waltz of a verse that eventually melts into a yacht-rocky chorus. Sliding in and out of the dazzling instrumentation's hold, she sings about terror and wonder in the face of a vast, expanding cosmos.
"This song, and the record, are about exploring the myths, mysteries, and possibilities beyond death," she writes. "I sing, 'Stars shake the atmosphere, will I ever let go of this fear? Will a solid moment appear?' Amongst the narrative arc of the record, this is where the narrator stands alone with the power and terrifying beauty of the universe, asking what meaning she dares to make. I allude to a Christian mystic myth when I sing of a black hole raising her corpse from the dead — the universe going through the same life, death, and resurrection cycle as the Christ figure. As the pop elements of this song merge with the noise elements of the song, so do human elements of energy emerge from the cosmic soup. Lyrically and musically, 'Black Hole Era' explores the contradictions of life and death, human and unhuman, and asks what they all mean for the individual's will to love."
Watch the crash-test-themed lyric video for "Black Hole Era" below.