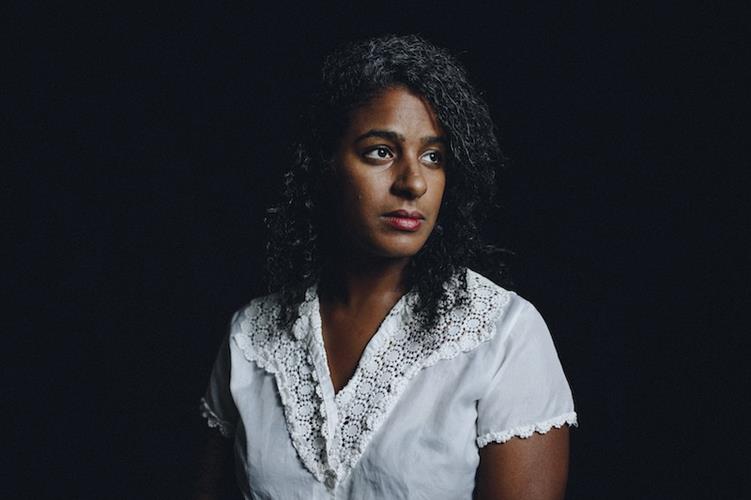 Leyla McCalla is preparing for the May 6 arrival of Breaking The Thermometer. The forthcoming project will be the Haitian-American, New Orleans-based singer and cellist's fourth studio LP since departing from the Carolina Chocolate Drops after 2012's Leaving Eden to focus on her solo career, and her first on a major indie label (ANTI-). In the lead-up to the release, she's shared three of its singles: December's "Fort Dimanche," February's "Vini Wè," and last month's "You Don't Know Me," a cover of a 1971 Caetano Veloso track. Today, she's premiering its fourth offering, "Dodinin," with The FADER.
Commissioned by Duke University as a multi-disciplinary theater piece, Breaking The Thermometer weaves footage from Radio Haiti — the first station on the island to report the news in Haitian Kreyòl — into tracks that explore memory, identity, and the art of storytelling. One through line is the tragic tale of husband and wife journalist Michéle Montas and station owner Jean Dominique, who was assassinated in 2000.
The new track tells a different, subtler story, but one with similarly defiant themes. "'Dodinin' in Haitian Kreyòl means 'rocking' and is meant to evoke the image of the slavemaster on his porch, rocking in his rocking chair," McCalla explains. "I found this song on an album by a group called Atis Independan — a collective of Haitian artists in exile in New York in the 1980s. The song says, 'It's us who bake the bread and it's us who get burned, it's us who make the bed and it's us who sleep on the earth.' This song is about revolution and really serves as a tribute to the revolutionary spirit of the enslaved peoples of Saint-Domingue who overthrew the colonial powers and created the nation state of Haiti."
Watch the live video for "Dodoin," and read McCalla's interview with The FADER below.
Leyla McCalla Q&A
The FADER: This new album seems like a huge undertaking. Can you tell me a little about your research process and some surprising things you learned?
Leyla McCalla: My research process was guided by Laura Wagner, the archivist at the Radio Haiti Archive at Duke University. I asked Laura to find things that I was interested in knowing more about — I was particularly drawn to understanding what life was like under Duvalier, human rights issues, cultural programming, and finding songs. I found that the scope of the archive was much greater than I had previously assumed; I also was dumbfounded by the sheer amount of information contained in the recordings. Doing all this listening has improved my Kreyòl comprehension and made me realize how much more I need to practice speaking to be anywhere near fluent.
You ended up drawing inspiration from the love story of Jean Dominique and Michéle Montas. What about that particular tragedy struck a chord with you?
I find myself drawn to understanding people's motivation and inspirations. I think Jean and Michèle really inspired one another and that that is what we are all looking for in love. With this project, I found myself entranced by Michèle's testimonials about her life and career — exiles, assassination attempts, and perseverance — and felt that more people should be familiar with the role she played at Radio Haiti and how heroic she has had to be to preserve the legacy of Radio Haiti.
"Dodinin" — both in your version and the more stripped-down original — really does feel full of revolutionary spirit. Do you see the struggle of the journalists at Radio Haiti as a continuation of the struggle for independence you're singing about here?
Haiti has struggled with its political sovereignty since its inception in 1804 as the first independent black nation in the Western Hemisphere. You cannot have a free country without freedom of speech; similarly, you can not have a free and healthy nation without a free and independent press. Journalists all over the world risk their lives to bring the truth to their people. I think it is a mistake to think that any nation is immune to the political repression that Radio Haiti's journalists lived and experienced. There is a Kreyòl word that Jean Dominique loved; it is Dechouké, which means to uproot. To me, this song is about rocking the powers that be out of their comfort zones, uprooting oppression, and claiming our freedom.