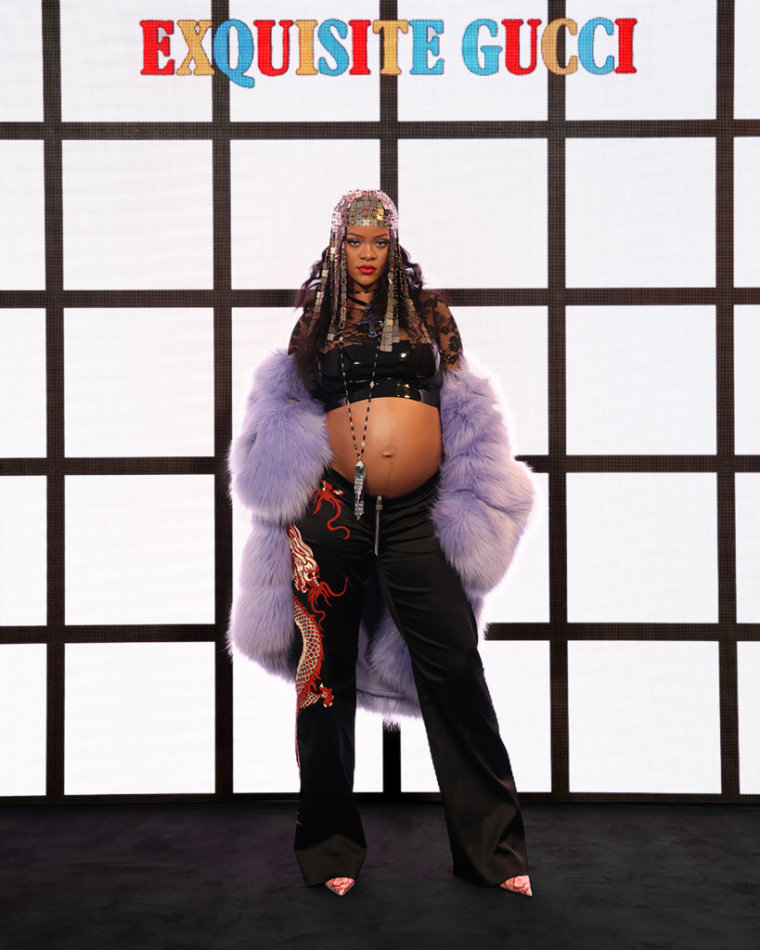 Rihanna has given a rare interview with Vogue in which she discusses her pregnancy and how she plans to go about her impending motherhood. The cover feature comes with an incredible photo shoot with Rihanna, who has been spoted rocking many maternity looks in the last few months, stating, "I'm sorry—it's too much fun to get dressed up. I'm not going to let that part disappear because my body is changing."
Something else that is changing is Rihanna's approach to music, quite how exactly she refuses to elaborate on. The short answer is that R9 is still coming, but won't look like it was due to before the pregnancy news. "I'm looking at my next project completely differently from the way I had wanted to put it out before," Rihanna is quoted as saying. "I think this way suits me better, a lot better. It's authentic, it'll be fun for me, and it takes a lot of the pressure off."
Rihanna previously assured her Navy fanbase that despite starting a family, and a Billion-dollar fashion and beauty business, music remains on her agenda "My fans would kill me if they waited this long for a lullaby," she said at a Fenty event in February.
Anti, the most recent Rihanna album, was released in 2016. In the subsequent six years she has repeatedly assured fans that the eventual follow-up will be worth the wait.