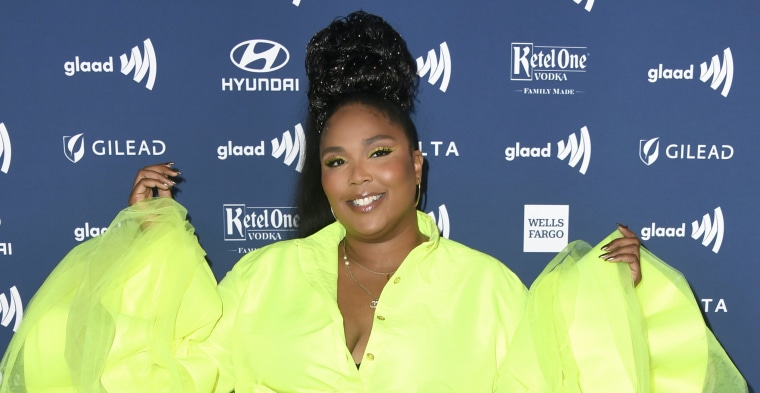 Lizzo was the true star of SNL last night.
On Saturday, the star pulled double duty as the comedy sketch show's host and musical guest, during which she performed two songs from her upcoming album Special. In addition to "About Damn Time" — which she released a few days ago — Lizzo also debuted the album's title track, an empowering song that pushes back against public scrutiny.
Elsewhere in the episode, Lizzo participated in several sketches alongside the regular SNL cast, including an Easter-themed bit, a Black Eyed Peas parody, and a segment in which she plays a twerking flutist auditioning for a famous orchestra.
Special is slated for release on July 15 and will be her first album since 2019's Cuz I Love You, earning her three Grammys. Her last release was her single "Rumors," featuring Cardi B, which dropped 8 months ago.
Watch Lizzo's perform "Special" below.