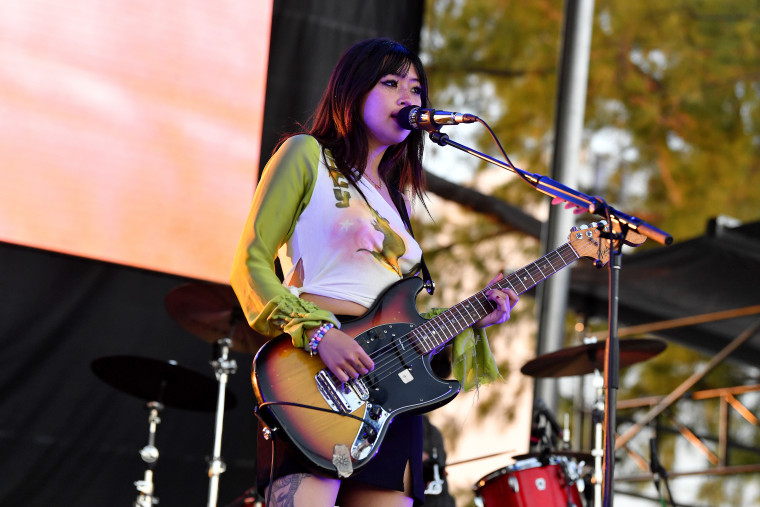 beabadoobee has shared new song "See You Soon." The track will feature on the U.K. artist's upcoming second album Beatopia, due July 15, and follows "Talk," which arrived last month.
"See You Soon" was written about finding acceptance in not being perfect, according to the artist. "I feel like the idea behind 'See You Soon' is that it's meant to make you feel like you're tripping on shrooms," she said in a statement. "I feel like the chorus especially, I want it to sound like a breath of fresh air, like, you know, like a realisation of some sort. I wrote it during a time where I was away a lot and making a lot of mistakes and doing a lot of things to help me figure a lot of stuff out... it's okay to make mistakes, as long as it makes you a stronger person, as long as it makes everything makes sense. And it's important to be by yourself sometimes."
beabadoobee's will open for Halsey on her Love and Power Tour in May and June and will also support Bleachers in July before hitting festivals including Governors Ball and Newport Folk Festival.