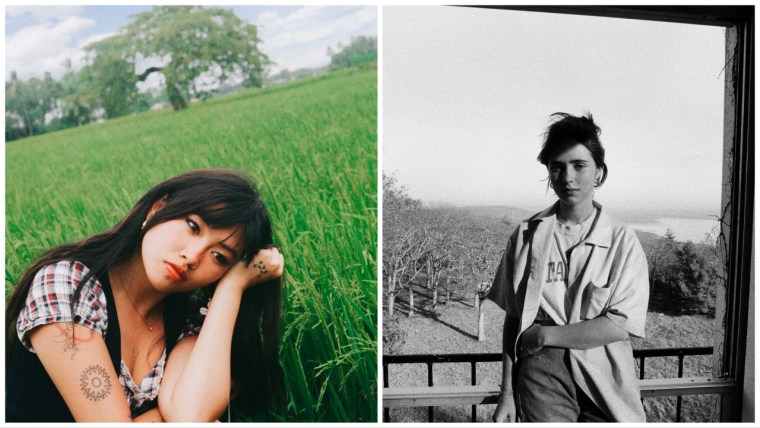 Beabadoobee has teamed up with Clairo on a new version of "Glue Song." The song was first released on Valentine's Day back in February with the updated remix reuniting two artists who toured across the US together in 2019.
"Claire's a good friend since she brought me on her tour around the release of her first album," Beabadoobee says in a statement. "That was super fun, she tried a part on a verse for Glue Song and it sounds so sweet. I've always been inspired by her melodies and to finally have both our voices together on a track makes me real happy. This song's special to me, a heartfelt love song and think we related to the honesty in that."
Beabadoobee is currently opening for Taylor Swift on her Eras Tour and will perform at Lollapalooza in Chicago alongside a bunch of headline dates this summer. Her last album, Beatopia, was released in July 2022.
Clairo, meanwhile, recently appeared on another remix; helping Phoenix rework their Alpha Zulu song "After Midnight."
Beabadoobee North America tour dates 2023
April 21 - NRG Stadium - Houston, TX *
April 22 - NRG Stadium - Houston, TX *
April 23 - NRG Stadium - Houston, TX *
April 25 - Marathon Music Works - Nashville, TN
April 28 - Mercedes Benz Stadium - Atlanta, GA *
April 29 - Mercedes Benz Stadium - Atlanta, GA *
July 31 - Terminal 5 - New York, NY
August 1 - Terminal 5 - New York, NY
August 2 - Stage AE - Pittsburgh, PA
August 4 - Lollapalooza - Chicago, IL
August 6 - Osheaga Festival - Montreal, QC
August 10 - Pioneer Square - Portland, OR
August 13 - Outside Lands Festival - San Francisco, CA
August 14 - Greek Theatre - Los Angeles, CA
*Supporting Taylor Swift