Vinyl Me Please is opening an "audiophile-grade" vinyl record pressing plant
The plant is set to open at the end of 2022.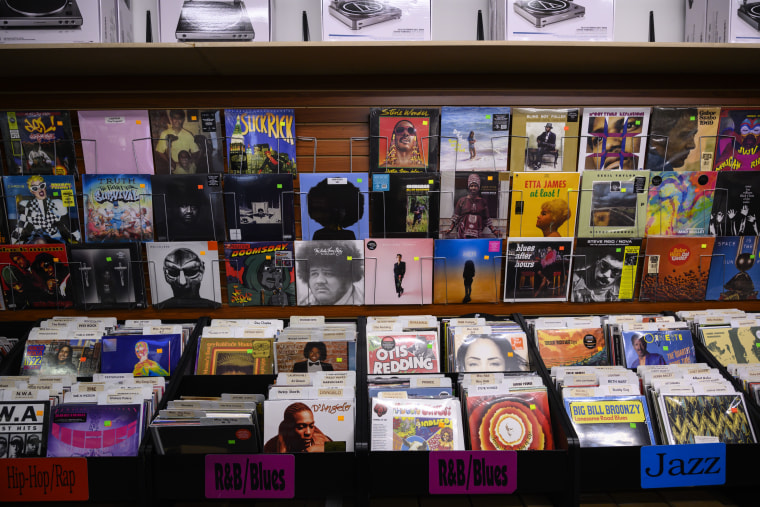 Vinyl Me Please, a boutique vinyl reissue subscription service, is opening a new record pressing plant of their very own. The 14,000 square foot plant will open in Denver at the end of 2022, the company announced in a press release on Monday.
The plant will produce "audiophile-grade" vinyl records under the guidance of Gary Salstrom, who has been working in vinyl record production for over 40 years. "I'm thrilled to have the resources and partners required to make the best vinyl LPs ever produced," Salstrom said, "in a place where the experience will be as special as the finished goods." The space will also be open for special events booking and tours.
A new vinyl plant comes amid a surge in popularity for vinyl records and resulting in gridlock at pressing plants struggling to keep up with demand. Vinyl sales rose 61% in 2021 compared to 2020 and hit $1 billion in revenue for the first time since 1986. However, as mainstream artists order massive amounts of vinyl to be pressed, smaller artists face lengthy delays of up to a year for their own albums.
"We believe this so-called 'vinyl bonanza' is happening for a reason," Vinyl Me Please write, "and we are here to elevate it for you. Now more than ever, people long to connect with their music like never before: to experience it on a deeper level, to intimately know its stories, to feel the humanity in a record and to connect to the process and people behind it."