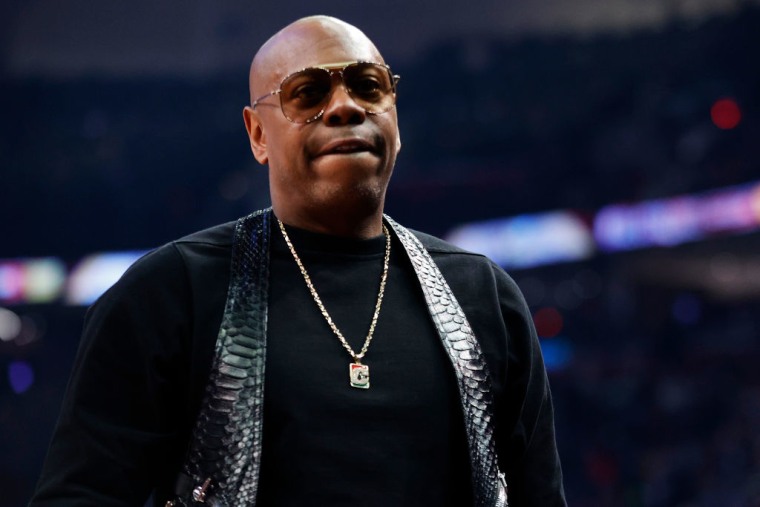 A Dave Chappelle gig in Hollywood last night was briefly interrupted when a person took to the stage and tackled the comedian to the ground. The incident, which was caught on camera by audience members at the Netflix is a Joke show at the Hollywood Bowl, ended when members of Chappelle's security chased and caught the man.
Actor Jamie Foxx was among the group who intervened while Chris Rock, himself recently slapped on stage at the Oscars, was backstage. NBC reports that the unnamed attacker was carrying a replica gun that could eject a knife blade, though it is unknown whether the weapon was used. Video footage from later in the evening showed the attacker being loaded onto an ambulance and sent to a nearby hospital.
In a social media clip recorded after the incident was over, Chappelle joked that the attacker "was a trans man." Chappelle has repeatedly joked at the expense of the trans community, focusing a number of his recent Netflix specials around transgender people and his experience of making jokes about them.
Someone just tried to attack Dave Chappelle on stage at the Hollywood Bowl 😳😳 pic.twitter.com/PZI3RMRdjD

— Piñata Farms 🪅 (@pinatafarms) May 4, 2022