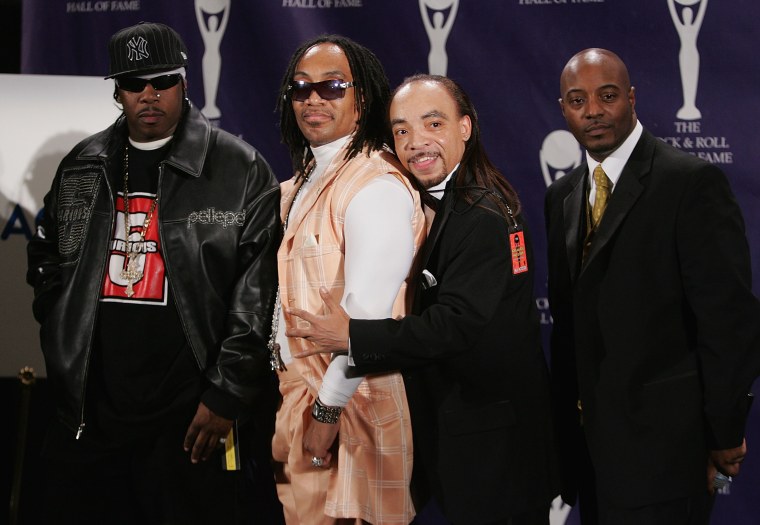 Nathaniel Glover, known best by his stage name Kidd Creole and for his rapping in the pioneering hip-hop group Grandmaster Flash and the Furious Five, was found guilty last month of first degree manslaughter after admitting to stabbing John Jolly, a 55-year-old unhoused man in Midtown Manhattan on August 1, 2017. Today, New York State Supreme Court Judge Melisa S. Rodney sentenced him to 16 years in prison for the crime, TMZ first reported and The FADER has confirmed.
Glover allegedly stabbed Jolly because he thought he was soliciting him for sex. The state's attorneys argued that the crime was motivated by homophobia, but Glover's lawyer Scott Celestin held that it was simply an act of fear. He also claimed that Jolly's actual cause of death was a combination of alcohol and hospital-administered sedatives, not the two stab wounds to his torso his client had inflicted. Glover admitted to the stabbing the day after the attack, unaware at the time that Jolly had died.
When reached for comment by The FADER, Celestin gave the following statement: "I think today's sentence was egregious and extreme. I am disappointed [but] I continue to have faith in our judicial system. My focus is now on the appeal process. There are many appealable issues, specifically the denial of Mr. Glover to be able to assert his justification of self-defense, despite the fact that he was retreating and the victim followed behind him. While some may be happy with the presumed victory of an acquittal on the top charge of murder, we don't view it as a win. I believe the 16 years given are heavy handed and motivated not by actual evidence and by mitigating facts, but by external facts."