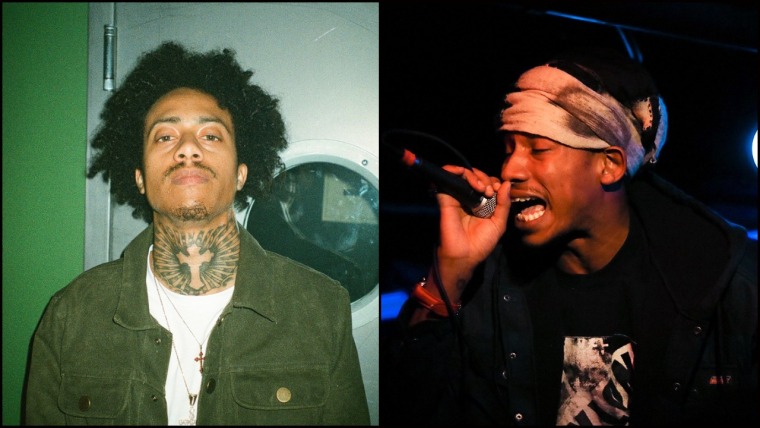 Tony Shhnow and ZelooperZ come from different parts of the country and have traditionally approached hip-hop from disparate, though perhaps equally deviant, perspectives. On their new joint track "Last Chance," however, the Atlanta underground vet and the shadowy Detroit eccentric are completely in sync, delivering weightless bars over a blurry beat courtesy of Dilip and 454. The song comes with the announcement of Reflexions, a new Shhnow mixtape due out June 9.
The first half of today's cut finds ZelooperZ in a similarly mellow mode to the one he occupies on his latest tape, Get WeT.Radio. Shhnow enters later with a slightly more upbeat energy that balances nicely with the laid-back, bass-heavy instrumental.
Watch MOMENTSLATER's trippy "Last Chance" visuals, rendered in gentle neon hues, below.