Listen to Eartheater's new mutation anthem
The spectral pop singer's latest single, "Mitosis," is produced by frequent collaborator Sega Bodega.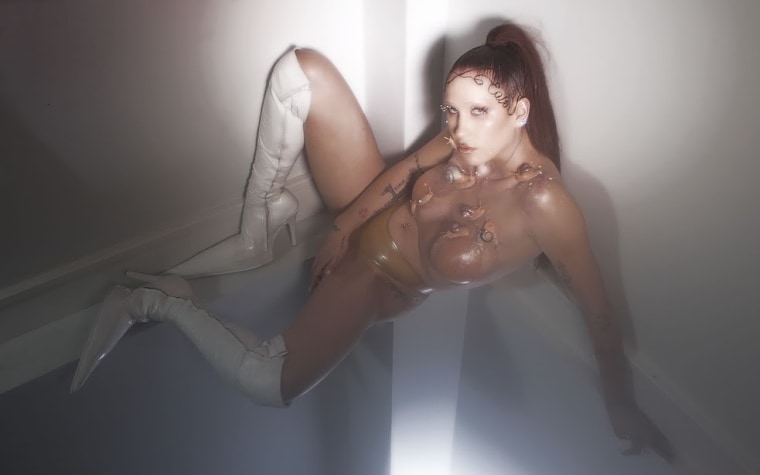 Alexandra Drewchin (Eartheater) is obsessed with the body's superhuman potential. Whether she's welding devil wings onto her back ("How To Fight") or hurtling headfirst through the air like superman ("Scriptures"), her self-depiction is always otherworldly. Today, exactly seven months after the release of the latter single, she's shared a new track titled "Mitosis."
The song is produced by Irish synth whisperer Sega Bodega, a frequent creative partner, and comes amid murmurs of a forthcoming collaboration with fellow supernaturalist Grimes. But Drewchin's sonic signature is emphatically stamped on the new track's slippery aesthetic — pivoting from quiet ballad to rave anthem and back — and its slimy visualizer, which finds her in the throes of a strange mutation ritual involving a two-headed snail. Watch it below.