Song You Need: Mall Grab and Turnstile's Brendan Yates carve out a space of their own on "Understand"
The electronic producer and hardcore frontman reunite on a spacey new collaboration.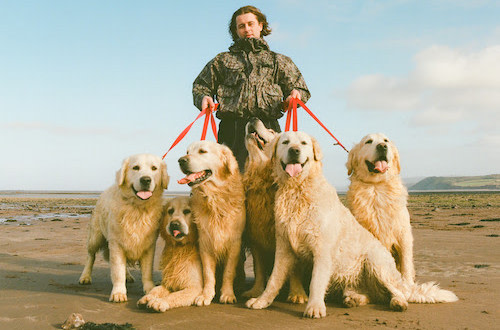 The FADER's "Songs You Need" are the tracks we can't stop playing. Check back every day for new music and follow along on our Spotify playlist.
Back in 2020 Share A View, a collaborative project between Mall Grab and Turnstile, saw the Australian house and techno producer push the Baltimore hardcore band's elastic boundaries a little further. Since then Turnstile have gone on to become a genuine breakout success, hitting late night stages and gaining critical acclaim from outside of their the punk world with last year's Glow On. Now lead singer Brendon Yates has reunited with Mall Grab (a.k.a. Jordon Alexander) to kep on pushing things forward
"Understand" is the lead single from the upcoming debut Mall Grab album What I Breathe, due August 5 via Alexander's own Looking For Trouble imprint. It's the kind of album DJs best known for playing electronic music create to showcase all the other music they listen to outside of the club setting. Grime MCs D Double E and Novelist represent Alexander's adopted hometown of London on one track while he is singing on a couple of songs, too. Viewed through that lens "Understand" could be seen as a Mall Grab hardcore song, with the producer picking up his guitar and letting the circle pit in his mind begin to swirl. It's to the credit of both artists, then, that the song never feels forced nor a meet-me-in-the-middle compromise. "Understand" is, if anything, dreamy and serene, with Yates' vocals floating delicately throughout. A two step beat knocks the speakers throughout while a wistful cascade of synths is draped over the top of the sighed refrains. Only an occasional yelped line would hint at his status as one of hardcore's most vital frontmen.
It isn't revolutionary to buck expectations but in an age of auto predictive culture, the idea that these two artists would hold something back and let their creativity wander is worth celebrating. Here's to "Understand," sort of what you'd expect, but not quite.