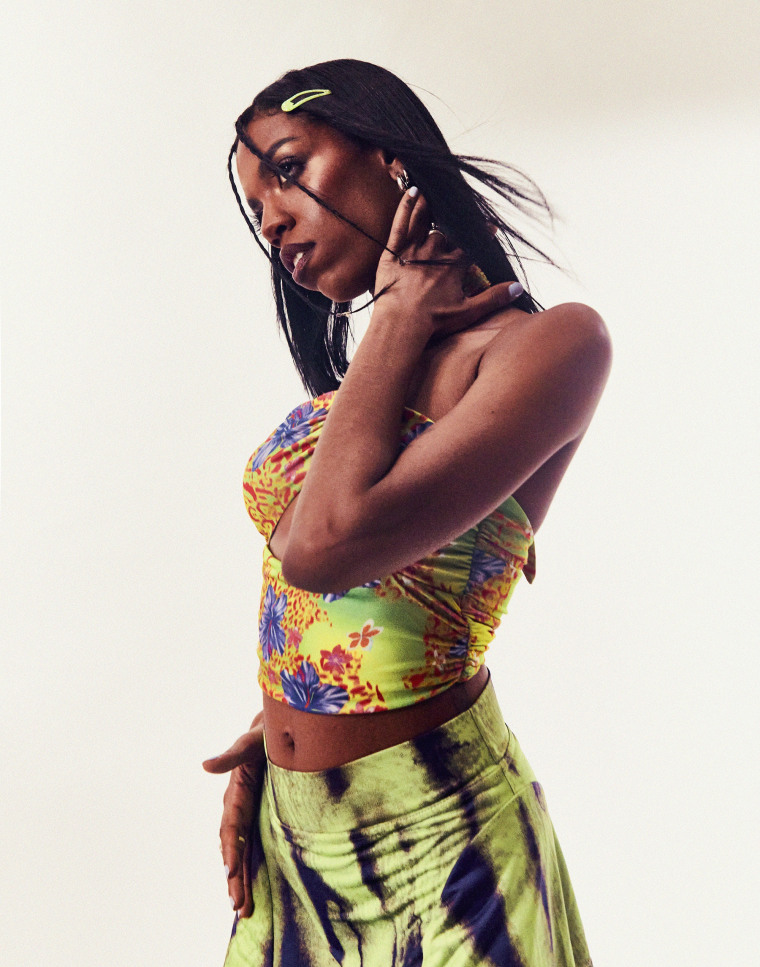 A quick Google search of "Bushwick Birkin," the affectionate name given to the wildly in-demand Telfar shopping bag, elicits questions such as "Why is Telfar so popular?" and "Does Beyoncé own Telfar?" Brooklyn-based artist BAYLI's new song "Telly Bag" doesn't answer those questions, necessarily, but its approachable and chic energy feels aligned with the utilitarian accessory that has become the go-to style choice of young queer people and people of color in the past few years.
There's an effortless breeziness to "Telly Bag," specifically the way in which BAYLI's lyrics project a keen pursuit of glamor ("Take me out to Paris or Ibiza") while not forgetting financial realities ("Cop a flight out where the drinks are cheaper"). It's a song that, as she says in her own words, "feels like the epitome of what it means to be a bad bitch in 2022."
BAYLI, who just got off tour with Shygirl - another artist who mixes mainstream and underground aesthetics with ease, uses "Telly Bag" to dig deeper, too. "'You're so straight and I'm so gay" may not be the most strident statement, but floating over the top of the song's zoomer drum 'n' bass production it feels like a reassuring chant of legitimacy. Oh, and it would also make for a great TikTok lip-sync, something you suspect was definitely discussed during the making of the song.
Spoiler alert: Beyoncé does not own Telfar. BAYLI, however, is running things from her end.