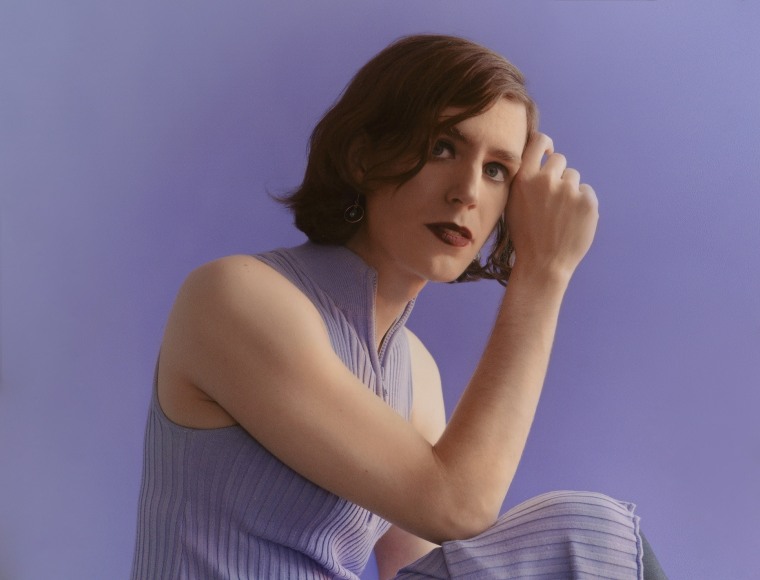 Ezra Furman has confirmed details of her new record, All Of Us Flames, and shared a new single. Furman's latest album is due August 26 via ANTI- (Bella Union will release the album outside of North America). It is the third instalment in a trilogy of Furman albums that began with 2018's Transangelic Exodus and 2019 release Twelve Nudes.
"Forever In Sunset" is the new single, stream that below, and features on the tracklist alongside the previously released "Book Of Our Names" and "Point Me Toward The Real." In a statement Furman said the John Congleton-produced song was inspired by a friend's mindset going in to the COVID-19 pandemic.
"When Covid was first hitting, she was talking to me a lot about how ready she felt," Furman said. "She was like, 'people who have been comfortable in life are freaking out right now. But queer people like me have been in crisis before. I grew up poor and my family kicked me out when I was a teenager. My world has already ended plenty of times before, and we queers know what to do: we take care of each other, we help each other out, we have a network of support for the crises we know will hit us from time to time.' And then she lost her job and ended up moving in with me and my family for like three months. And she was right, we were okay and we were taking care of each other.

"That influenced a lot of what the whole record is about. But 'Forever in Sunset' is specifically a woman who's been through some shit speaking to a new lover who is becoming attached to them, trying to warn the lover about how she is trouble, about how she has been through crises and they will come again. And that's just how she lives, never settled, never safe, but also never defeated/finished - "forever in sunset." Sometimes it feels like crisis is hitting more and more of the general population. They think the world is ending. But people who have been through a personal apocalypse or two have something to teach them. The world doesn't end, shit just happens and if we don't die we have to take care of each other."
Ezra Furman will tour later this year, with two runs of North American dates in the calendar plus U.K. dates in November. See below for dates and venue details.
5/19 - Los Angeles, CA @ Teragram Ballroom
5/21 - San Francisco, CA @ August Hall
5/23 - Seattle, WA @ The Crocodile
5/24 - Vancouver, BC @ Hollywood Theatre
5/25 - Portland, OR @ Wonder Ballroom
5/26 - Boise, ID @ Visual Arts Collective
5/28 - Denver, CO @ Gothic Theatre
5/30 - Des Moines, IA @ Gas Lamp
5/31 - Minneapolis, MN @ Fine Line
6/1 - Chicago, IL @ Thalia Hall
6/9 - Somerville, MA @ Crystal Ballroom (Ezra Solo)
9/12 - Montreal, QC @ La Sala Rosa
9/13 - Toronto, ON @ Rec Room
9/14 - Detroit, MI @ The Loving Touch
9/15 - Pittsburgh, PA @ Mr Small's
9/16 - Baltimore, MD @ Ottobar
9/18 - Philadelphia, PA @ Underground Arts
9/19 - Providence, RI @ Fete Ballroom
9/20 - Boston, MA @ The Sinclair
9/21 - New York, NY @ Webster Hall
11/16 - Brighton, UK @ St Georges Church
11/17 - London, UK @ The Roundhouse
11/19 - Birmingham, UK @ The Mill
11/21 - Manchester, UK @ O2 Ritz