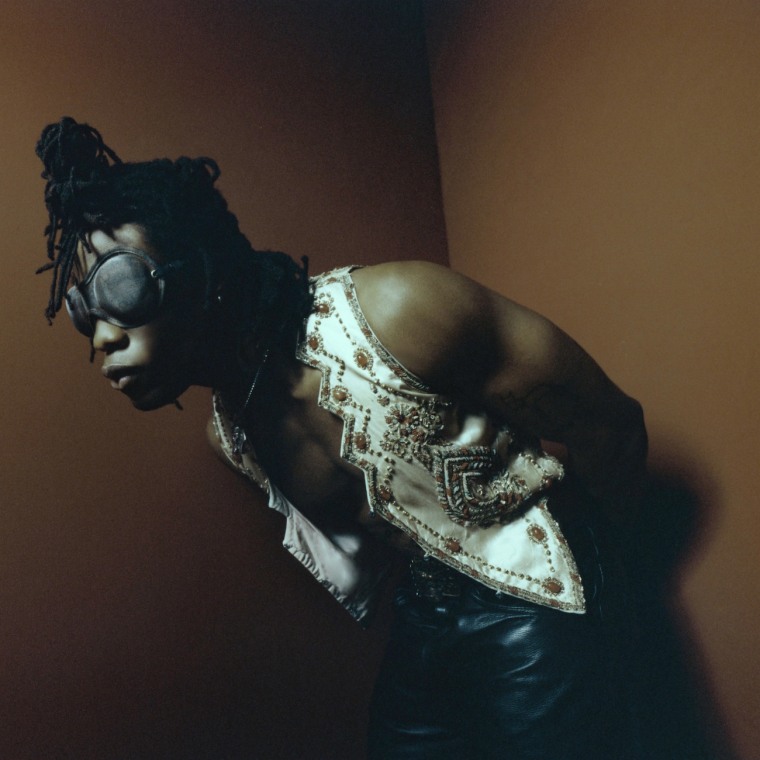 The FADER's "Songs You Need" are the tracks we can't stop playing. Check back every day for new music and follow along on our Spotify playlist.
Obongjayar's Some Nights I Dream Of Doors is an album that explores the idea of opportunity and what it means to be successful. Creating goals and targets is something anyone who regularly posts on LinkedIn will tell you is vital to getting the most out of life, but what happens if you end up defining yourself by such arbitrary markers? Win or lose, the path can be fraught with obstacles and understanding where you sit in the world is often difficult to gauge. On "Wrong For It" the Nigerian-born, London-raised vocalist offers up a moment of support to the anxious. "Stop trying to please everyone else," he sings in a stunning falsetto that pierces the album throughout, "Stop trying to fix everything."
Taken at face value this isn't the most unique advice; the sort of thing that is adorned on Instagram slide shows and the like. "Wrong For It" is offering more heartfelt than mere platitudes, though. There's a tenderness to Obongjayar's delivery, something he leans on more with his album than on recent high profile guests spots on songs by Little Simz and Danny Brown. Nubya Garcia's saxophone, meanwhile, processed through a rich synth pre-set, lends the song a luxurious depth. Floating throughout is a whistled refrain, the sort of carefree whistling that comes with a worry-free mindset. It's a thoroughly humane sentiment, a moment of reflection, and a reminder to treat others with mercy. To his credit, Obongjayar makes the idea seem as easy as it does aspirational.