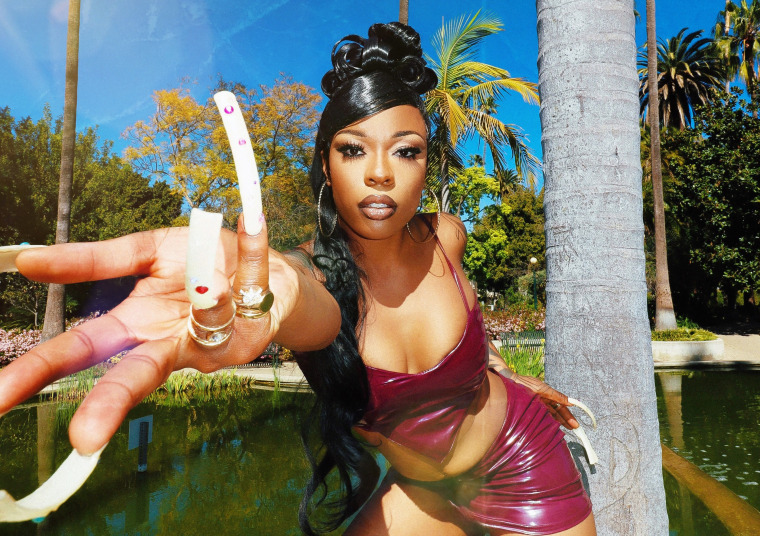 The FADER's "Songs You Need" are the tracks we can't stop playing. Check back every day for new music and follow along on our Spotify playlist.
Brittney Parks (Sudan Archives) has always positioned herself in defiance of cultural norms. For one thing, she's a violinist, singer, and rapper — an exceedingly rare trifecta, especially considering she often performs solo with a backing track. In March, she shared two versions "Home Maker," a radio edit and an extended cut. The two takes diverge instrumentally but share a theme: Home making is not merely an antiquated vocation for subjugated women. It's also a "service to mental health and coping with fear and isolation... the effort put into making a relationship work and giving love a place to live." Today, she's released "Selfish Soul," a song that is at once an expression of severe haircut anxiety and a celebration of all shapes, lengths, and styles of Black hair.
"If I wear it straight, will they like me more? / Like those girls on front covers," she wonders early on. Later, though, she reaches a determined acceptance: "If I cut it all off / Will it even grow? / It'll grow back real long / Gotta prove them all wrong."
In Trey Lyons' visual treatment, Parks splashes around in the mud with her diversely styled crew and plays violin hanging upside down, trying out several different cuts herself but ultimately settling on a close-shaved look.
"I feel like there's an American standard of what beautiful hair is, and I wanted to show in this video that's not what all beauty is; to showcase different hairstyles and different types of women and their hair," Parks explains. "I was inspired by India.Arie's 'I Am Not My Hair,' one of the first songs I heard about this subject. She talks about extensions and weaves and natural hair and nappy hair, and that she's not her hair; she won't conform to the comparisons that would come up if you had a weave or sew-in or natural hair or Afro — that doesn't represent her."
Watch Sudan Archives' "Selfish Soul" video and view her upcoming tour dates below.
Sudan Archives 2022 tour
May 20 – Cincinnati, OH – Still Smiling Festival
May 28 – Boston, MA – Boston Calling
June 4 – Portland, OR – Beloved Emergence
June 17 – Brooklyn, NY – BK Mag Fest
June 25 – Calgary, AB – Sled Island Festival
July 7-10 – Winnipeg, MB – Winnipeg Folk Festival
July 8 - Montreal, QC - Montréal Jazz Festival
July 22-24 – Seattle, WA – Capitol Hill Block Party
July 29-31 – Denver, CO – Underground Music Showcase
July 30 – Omaha, NE – Maha Festival

August 19-21 – Hamburg, DE – MS Dockville Festival
August 23 – Leeds, UK – Belgrave Music Hall
August 25 – London, UK – All Points East
August 26 – Stockholm, SE – Popaganda Festival
August 26-28 – Darmstadt, DE – Golden Leaves Festival
August 28 – Edinburgh, UK – Connect Festival
August 30 – Brighton, UK – Patterns
September 1-4 –Salisbury, UK – End of the Road Festival
September 3 – Bristol, UK – FORWARDS Festival