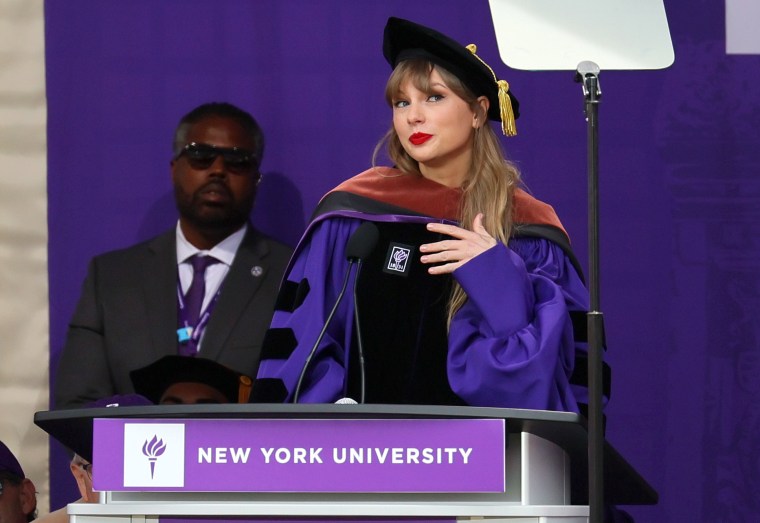 Taylor Swift delivered the commencement speech for New York University's Class of 2022 on Wednesday, after receiving an honorary Doctor of Fine Arts degree. The event marks the first time the school has held the ceremony in Yankee Stadium since the onset of the COVID-19 pandemic.
"Hi, I'm Taylor," Swift opened. "Last time I was in a stadium this size, I was dancing in heels and wearing a glittery leotard. This outfit is much more comfortable." She went on to give an address full of jokes — including multiple mentions to her 10-year-old track "22" in reference to the serendipitous timing of her honorary graduation — as well as "life hacks" and reflections on her own career.
"I hope you know how proud I am to share this day with you," she concluded. "We're doing this together. So let's just keep dancing like we're…The class of '22."
Watch her full speech below.