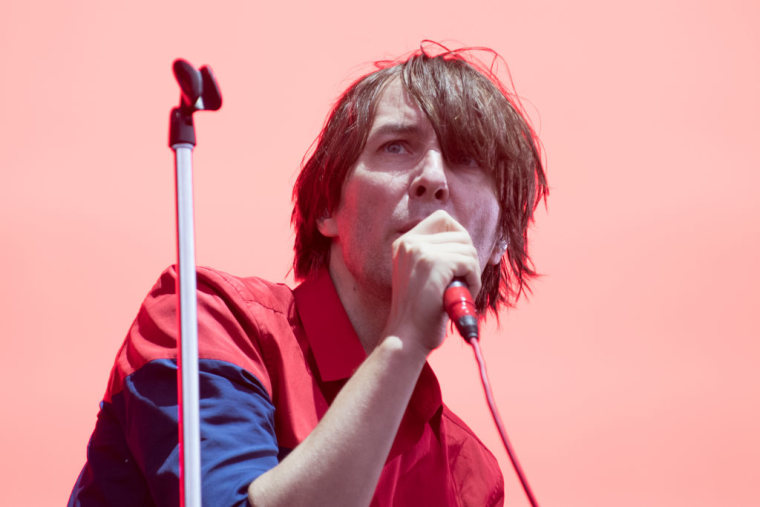 Phoenix have shared new song "Alpha Zulu," their first new release since 2020. The French band wrote the song when frontman Thomas Mars heard a pilot repeating the phrase over the radio during a turbulent flight in stormy conditions. Check it out below.
A press release states that Phoenix are in the studio finishing work on the follow-up to 2017 album Ti Amo. In 2020 they released "Identical," as featured on the soundtrack to Sofia Coppola's On The Rocks. More infortmation about the new album is expected in due course.
Phoenix will appear at festivals across Europe and North America this summer, including Primavera and Austin City Limits. See below for the full schedule.
6/1 - Nimes, France - Paloma
6/3 - Saint-Brieuc, France - Festival Art Rock
6/4 - Paris, France - We Love Green
6/8 - Barcelona, Spain - Primavera In The City
6/10 - Lyon, France - Nuits de Fourviere
6/11 - Barcelona, Spain - Primavera Sound
9/17-18 - Atlanta, GA - Music Midtown
9/23-25 - Bentonville, AR - Format Festival
10/14-16 - Austin, Texas - Austin City Limits