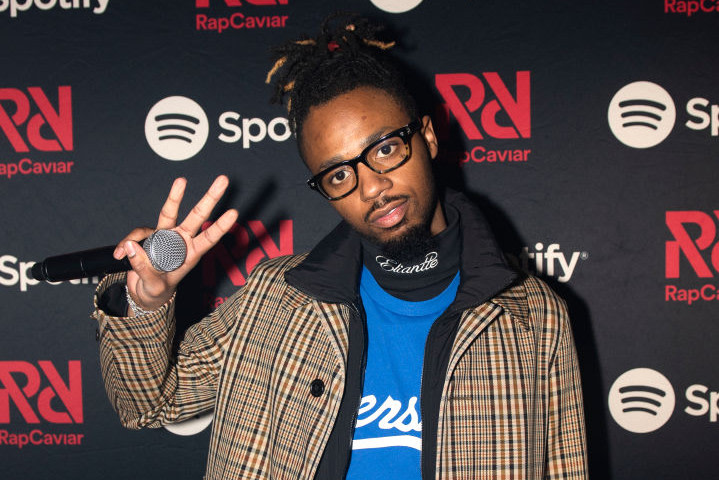 Metro Boomin's mother, Leslie Joanne Wayne, was killed in a murder-suicide, Billboard reports (via TMZ). It is alleged that Wayne was killed by her husband on Friday night, June 3, in the Atlanta area. The husband, who is not the biological father of Metro Boomin, is then believed to have taken his own life. The identity of the man has not been confirmed at the time of writing.
A rep for Metro Boomin pointed Billboard toward TMZ's reporting on the alleged incident, which confirmed details of the death along with the suggestion that an autopsy will be conducted to determine an official cause of death shortly.
Speaking about his mom during his 2016 FADER cover story, Metro Boomin explained how she set him up for greatness. A telling excerpt from Amos Barshad's profile reads: "It isn't surprising that his mother was game for all this. Effusively, Metro describes her as a warmhearted, protective woman, whose support and care knows no limits. And it was from birth that he had her absolute belief. "My name is Leland Tyler Wayne," he says, pronouncing it with the grandness it connotes. "My mom wanted to give me a name where, no matter what I wanted to do, I'd be able to do it. An astronaut. President. Whatever. Leland Wayne."
As one of the most prominent producers of the past decade Metro Boomin has worked with artists including Kanye West, Future, Drake, and Travis Scott. In 2018, he released his debut solo studio album, Not All Heroes Wear Capes. In 2020 he had a No.1 album alongside 21 Savage with their collaborative project Savage Mode II.
The FADER has reached out for comment.