Metro Boomin has been climbing rap's ranks since high school. In a competitive and fickle industry, how did he become the guy everyone wants on their team?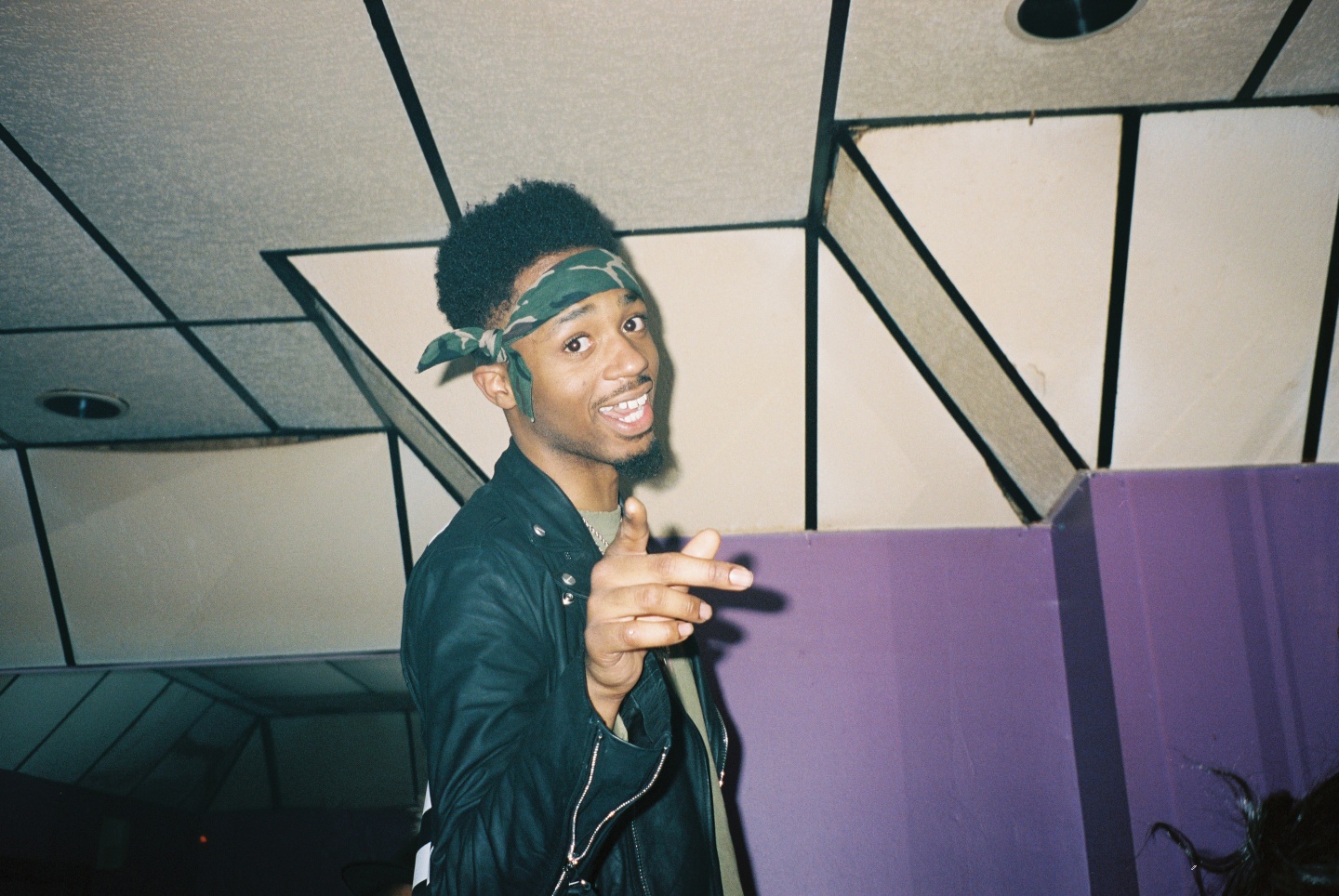 This February in Toronto, during a mind-bogglingly frigid NBA All-Star Weekend, Metro Boomin brought out his famed confidante Future for a surprise appearance that turned a late night set at a small club into a spazzy, sweaty basement rave. Two weeks later, in East London on Metro's first trip overseas, the crowd was so big that hundreds of kids were plowing through iron barriers and the cops had to shut down the bus lines outside the venue. The promoter, Hîm Mohamed, would later say, in lightly broken English: "It was so much a riot."
At 22, Metro—slim, precocious, and prone to toothy smiles—is arguably the most in-demand producer in hip-hop. The success has made him increasingly itinerant, and nocturnal: when he's not keeping rap hours with stars in studios, he's on the road living out of Airbnb rentals and DJ'ing sold-out thousand-cap venues around the world.
But right now, in a corner suite at the downtown Atlanta W hotel, he's just trying to decide where to buy pants. A few of his buddies, all gregarious young guys with music-industry affiliations that he's known for years, are hanging out. They consider popping open the minibar Bombay Gin, but opt for the fancy gummy bears instead. Metro gets a phone call, and his eyes widen. He shows the pals the phone, and sings: "Can we get much higher?!" It's Kanye. Gummy bears in mouth, they nod approvingly.
His ear to the phone, Metro picks out a bandana from among the sprawl of chargers and clothes on the tightly-pulled hotel sheets. This one's spotted. He folds it carefully and swaps it out for the camouflage one he's currently wearing. Then, immediately, he swaps back. The continued non-exposure of his forehead, clearly, is something to which he gives diligent consideration.
We pile into an Uber, then head out to Lenox Square Mall, the decided-upon pants-purchasing location. This whole time, Metro has kept up the phone call. There's chatter about samples received, beats sent out, the tossing around of alluring names (Abel! Young Chop!). "I appreciate that," Metro tells Kanye. Long pause. "Yeah." Long pause. "Yeah, I'm just trying to put shotguns to niggas' chests."
Ambling through the racks of shredded Balmain jeans and $1,000 Givenchy crew necks at Neiman Marcus, Metro recaps the conversation. "This nigga 'Ye was talking about a lotta shit. He said he was in some country I never heard of. I was like, 'What you doing there?' He's like, 'I'm in a IKEA.'" Also, he told Metro: "We really should do a production group together."
By this, clearly, Metro is honored. But he's also taken aback. Someone asks, politely: So's Kanye trying to sign you? Metro scoffs at the thought. "Never. I'm a boss nigga."
The crew pings around the mall in a manner befitting their age. Passing a pole, they unthinkingly split up and cross it on either side—a practice traditionally considered bad luck. Nearly giggling, they bow to superstition and retrace their steps to pass the pole on the right side. At regular clips, Metro is stopped and asked for photos. But it's always done good naturedly, like the interlopers are actually old pals: "Ayo Metroooo!" In the Vans store, a kid in braces and a blazingly yellow Michigan pullover FaceTimes his friend, and puts the phone in Metro's face. "Metro Booooomin in the cut!" he announces.
These days, Metro is as famous as a rap producer gets. It's an odd phenomenon that happens every once in awhile: suddenly, one person's sound pervades and dominates music. It might seem spontaneous, but in fact, it's taken Metro years to get here. And now that his plans have come to fruition—it's not just Kanye West that can't stop blowing up his phone—he seems well at ease. In the shoe store, in his socks, he rolls with the attention gamely.
"Ay, where you at with the purple ceiling?" he asks the kid on FaceTime. The kid, perplexed, a bit starstruck, considers the question carefully before answering. "Uh. My room."
Metro: "Oh, your room purple? That's hard."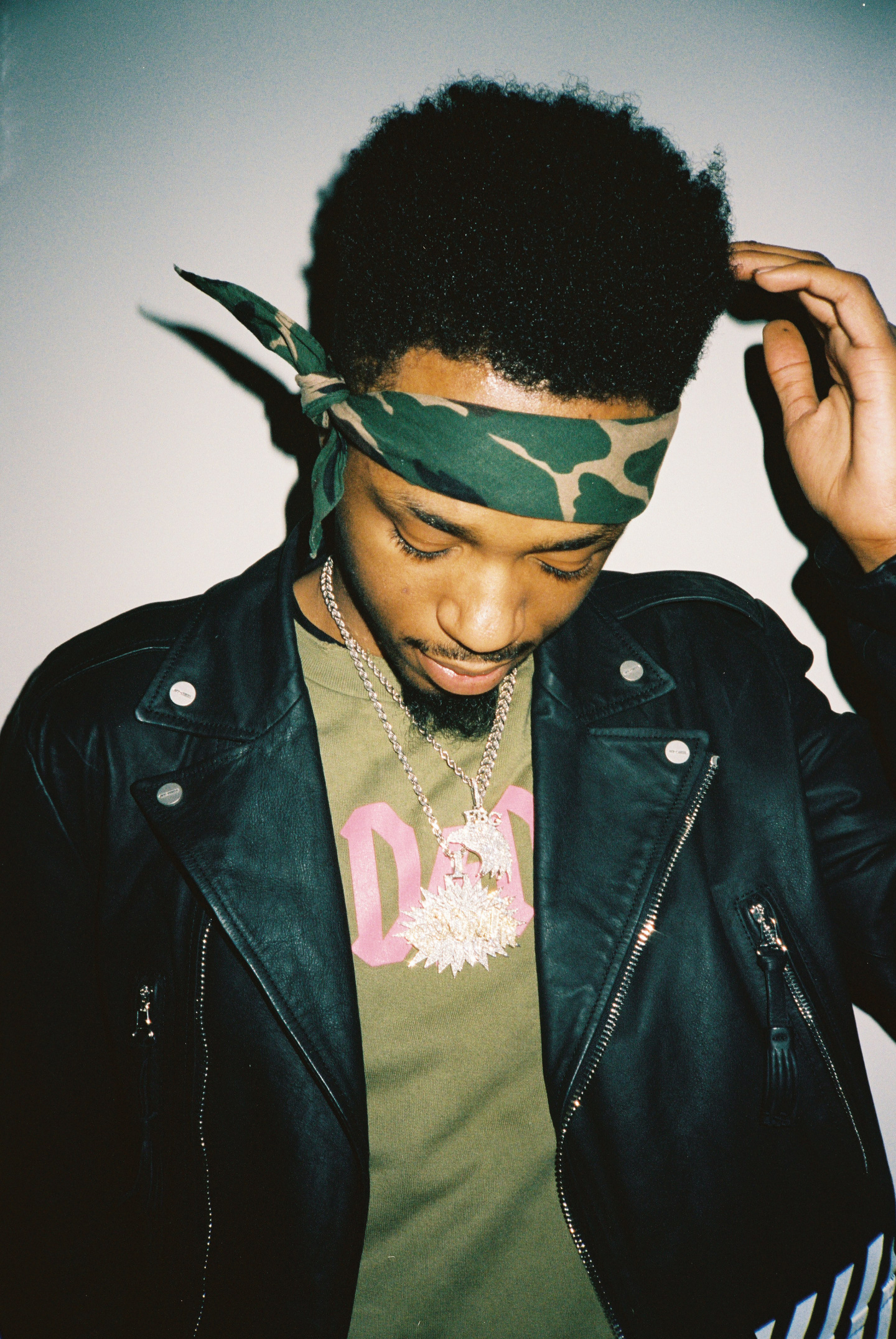 Metro was a 7-year-old kid in St. Louis, Missouri, when Country Grammar, the blockbuster debut from hometown hero Nelly, dropped. From his mother's collection, he'd heard everything from MC Lyte and Ice Cube to Yo Yo Ma and Faith Hill. But he fell in love with Nelly, and that's when he decided he wanted to make rap music. He also wanted his mother to take him seriously. So he picked a different job title, one that sounded to him more respectable. He told her he wanted to be a producer.
By 13, he had a keyboard and the production software Fruity Loops. With a hunger and a willingness to sacrifice, he promised himself that there would be no "normal high school kid life—fucking around and going to parties and just chilling and shit."
Countless, obsessive hours of trial and error followed; days and nights were spent hacking away. "It was so foreign to me," he says. "I was trying to Google like, 'How do you get a bass sound?'" Until a fortuitous high school piano class, he didn't even know what a chord was.
He'd look up album credits on Wikipedia, find the names of A&Rs, and tweet at them ceaselessly. He gave beats to rappers he never met and would never hear from again—in St. Louis, in D.C., and in Mississippi. Sometimes, he'd get paid, in Western Union transfers for $100 or $200 a pop. A lot of time he'd give the beats away for free. "Man, I just wanted to hear people rap on this shit," he says. "That's all I wanted."
One day, a recording engineer called Caveman heard and liked Metro's stuff enough that he passed it on to OJ da Juiceman, then a budding mixtape star. OJ invited Metro to Atlanta.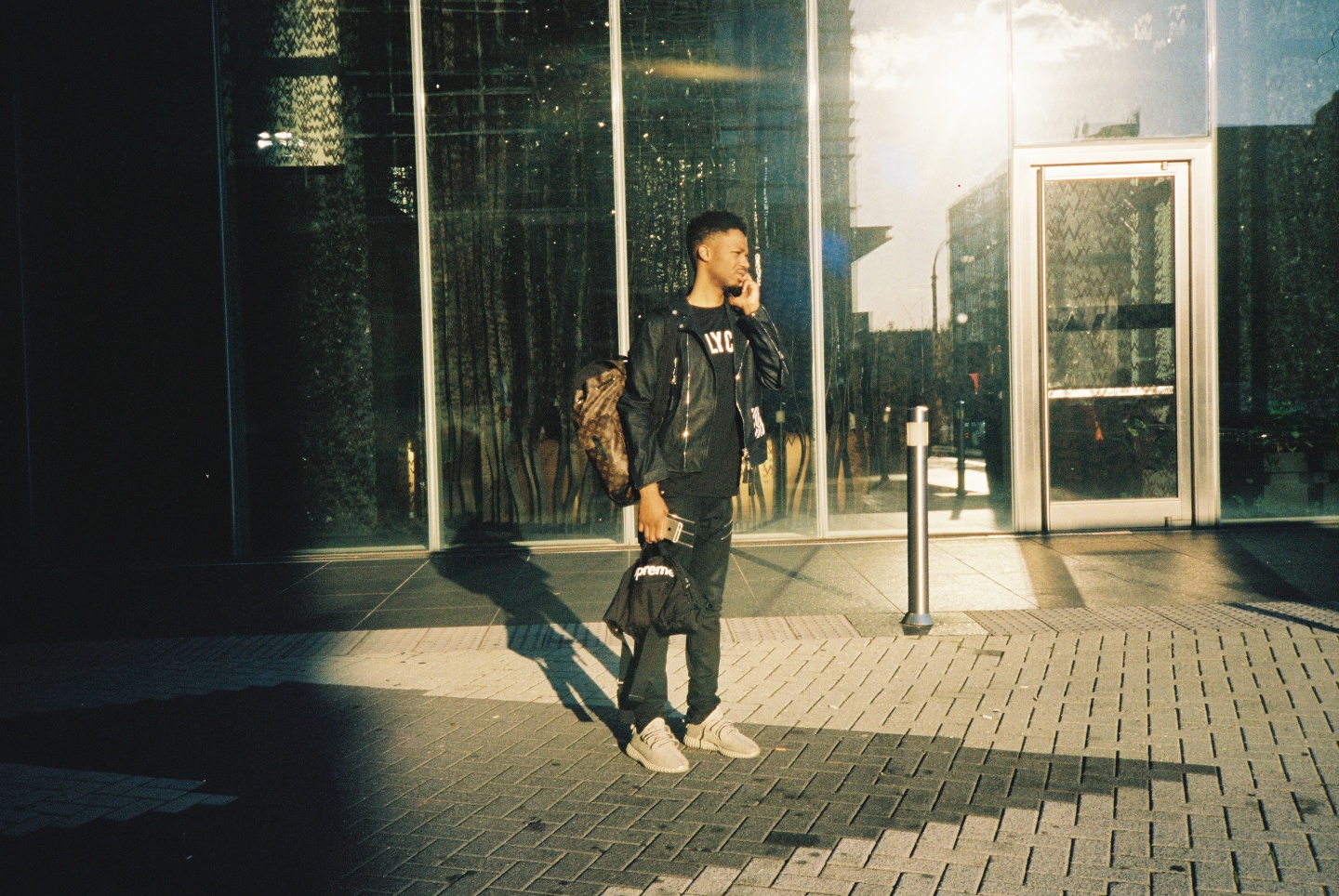 Recalling the day it all started, Leslie, Metro's mother, sounds as proud as if it had happened that morning. "I came home from work, and he was waiting for me, ready for a business meeting," she says. "He had a green folder with information on all the people he wanted to work with. He'd printed it out from the internet, and he left me with the folder overnight so I could go through it. He was so prepared!"
So Metro was granted parental permission to meet OJ. Not just permission but a ride: Leslie was the one who chauffeured him, in her Camry, on the 17-hour round-trip drive. Metro and OJ had lunch, went to the studio, and made songs. Then OJ kept inviting him back. Nearly every weekend after, mother and son would make the trip to Atlanta, rushing back for school on Monday morning, which was imperative: Leslie's approval was contingent on Metro maintaining his Honor Roll grades.
"We wasn't smoking in the studio back then cause his momma was coming in," OJ remembers. "We had to have him back at a certain time. It was fun though. We had fun!" It was around this time that Metro gave himself a professional name. The first part was almost generically selected—the subway system in St. Louis is called the MetroLink. The second part was from OJ. "Juiceman, he'd always say, 'I'm booming! I'm bucking!'" Metro explains. "That was his thing."
It isn't surprising that his mother was game for all this. Effusively, Metro describes her as a warmhearted, protective woman, whose support and care knows no limits. And it was from birth that he had her absolute belief. "My name is Leland Tyler Wayne," he says, pronouncing it with the grandness it connotes. "My mom wanted to give me a name where, no matter what I wanted to do, I'd be able to do it. An astronaut. President. Whatever. Leland Wayne."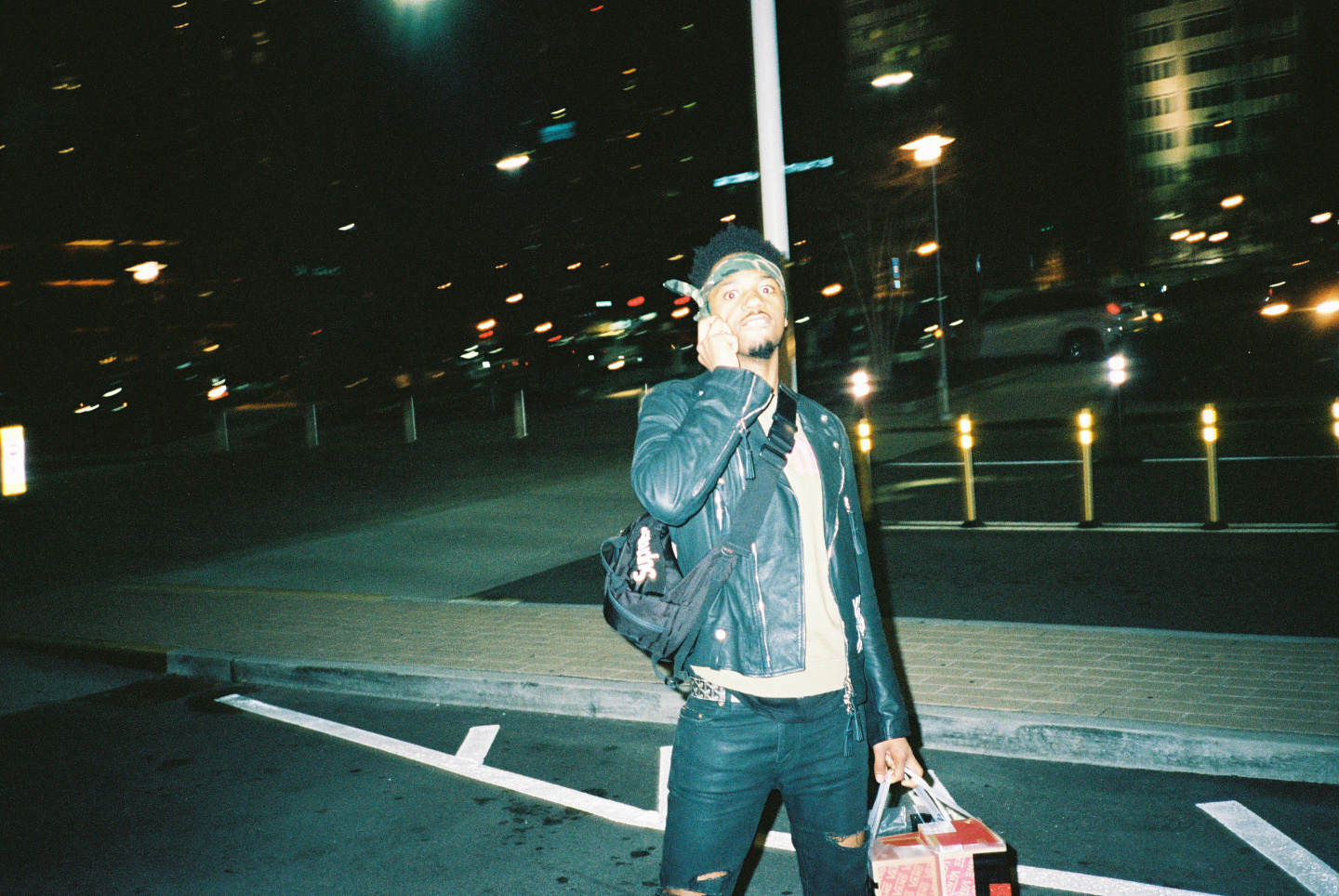 "My mom wanted to give me a name where, no matter what I wanted to do, I'd be able to do it. An astronaut. President. Whatever. Leland Wayne."
In 2012, Metro was accepted to Morehouse, the prestigious Atlanta HBCU. By that time, he had gone from working with OJ to producing for OJ's mentor, Gucci Mane. But he felt obligated to enroll. "What black mom is not gon' be happy about their son going to Morehouse?" he says now. "From birth," Leslie says, "I always called him my little Morehouse man."
Just months into the first semester, though, he couldn't ignore his own momentum. He was just an 18-year-old freshman when his Future collaboration "Karate Chop" became a surprise hit. And he was spending as much time in class as he was at fellow producer Sonny Digital's house. Sonny's place, 516 North Ave., was a makeshift studio/crash-spot for any number of Atlanta's current bumper crop of talent: Migos, Rae Sremmurd, and ILoveMakonnen all used to hang out and record there before their songs charted.
The place was a bit wild: years after Metro was spending time there regularly, a bullet accidentally wizzed into the downstairs apartment, and an eviction notice soon followed. But for Metro, it was a lovely little oasis of productivity and positivity. And that communal vibe was elemental to Metro and Sonny and their class of producers' damn-near socialist mentality. To this day, they all cheerily make beats together—Southside and DJ Spinz and 808 Mafia—worrying about how to split out songwriting credits only long after the music has been made.
At 516, Sonny, patiently, would hear Metro out as he bitched about how much he hated school. "I seen how he was stressing," Sonny says now. "I knew, damn, that ain't what he really wanna do." So he told Metro: "Bro, you really might have to dead that."
Metro didn't want to think about how his mother would react. Drop out?! But Sonny calmly insisted he consider it. And knowing that without the Morehouse dorms Metro would be homeless, Sonny promised him a place, rent-free, for as long as he wanted. "Sonny's always been that open-hearted person," Metro says.
Metro went into the bathroom and paced for an hour and a half, working up the nerve. Then finally, he called his mother. He couched it, at first, saying he was only taking a semester off. And still, she was furious. But as she lit into him, there was relief, too: this wasn't part-time hustling anymore. He was now, God help him, a full-time, professional producer.
On a Monday night at Means Street Studios in March, Metro's at work. Ostensibly he's here for an interview on a satellite radio show hosted by hip-hop elder statesman DJ Drama. But perhaps out of respect for the particular moment that Metro is enjoying, Drama has temporarily ceded control of the Atlanta studio, which he owns, to the younger man.
In Metro's hands, the speakers are blanketing us with an unreleased track that could very well be his next big one. It's a flip of Bone Thugs N' Harmony's "Crossroads." And it has, with all of the audaciousness of youth, been stripped of its iconic melancholia in favor of woozy, late-night horndoggery. Meet me at my houuuuuuse, sings the beloved cult rapper Lil B, again and again. It is inexplicable and brilliant and odd. The room is in thrall, but no one person more so than Metro. His eyes squinted, his lips sneered, he drops his chin hard to the perfect dry snap of his drums.
A central table is cluttered with Metro's laptop-stuffed Louis Vuitton backpack and Bic lighters and cartons of Chinese delivery. It's a chatty, smoky party. A string of visitors comes through, including a woman with a baby resting peacefully in a carrier seat and the preternaturally animated Philadelphia rapper Lil Uzi Vert. "This nigga hopping out the Lyft with the Desert on!" Uzi says at one point, hitting the climax of a confusing but stirring anecdote about riding in taxis with firearms. "The cheap ass Uber! With the Desert Eagle!"
A few hours north of midnight, it's decided: the proper vibe has been achieved. Metro plops down his stickered laptop, using a $30,000 mixing board like a glorified computer stand, and cues up a sketch of a beat, just three big fuzzy bass notes. He gets on the MIDI controller to mess around, plinking out a piano line that rises, spare and ominous, above the dark bass. He runs it back again and again, thinking of what to do next.
Fundamentally, this is the same thing Metro used to do at his mother's house, and at Sonny's; there is no division between his life and his music. Your party is your studio session, and vice versa. Your collaborators are your best friends.
As Metro will explain later, it's at this moment when he is receiving all of this love and attention that this studio time is "vital." It's obsessiveness that got him here, and he'd like nothing to get in the way of that obsessiveness now. "I started making beats when I was 13," he explains. "And I'm about to be 23. That's 10 years. And it's just now starting to pay off."
By the time he calls the session to a close, it's nearly daybreak. The bass notes have transformed into a proper, ornate beat. It sparkles with little bells, but has somehow been rendered sinister, too: it feels like the soundtrack to falling through thin ice and desperately trying to claw your way back to breathable air.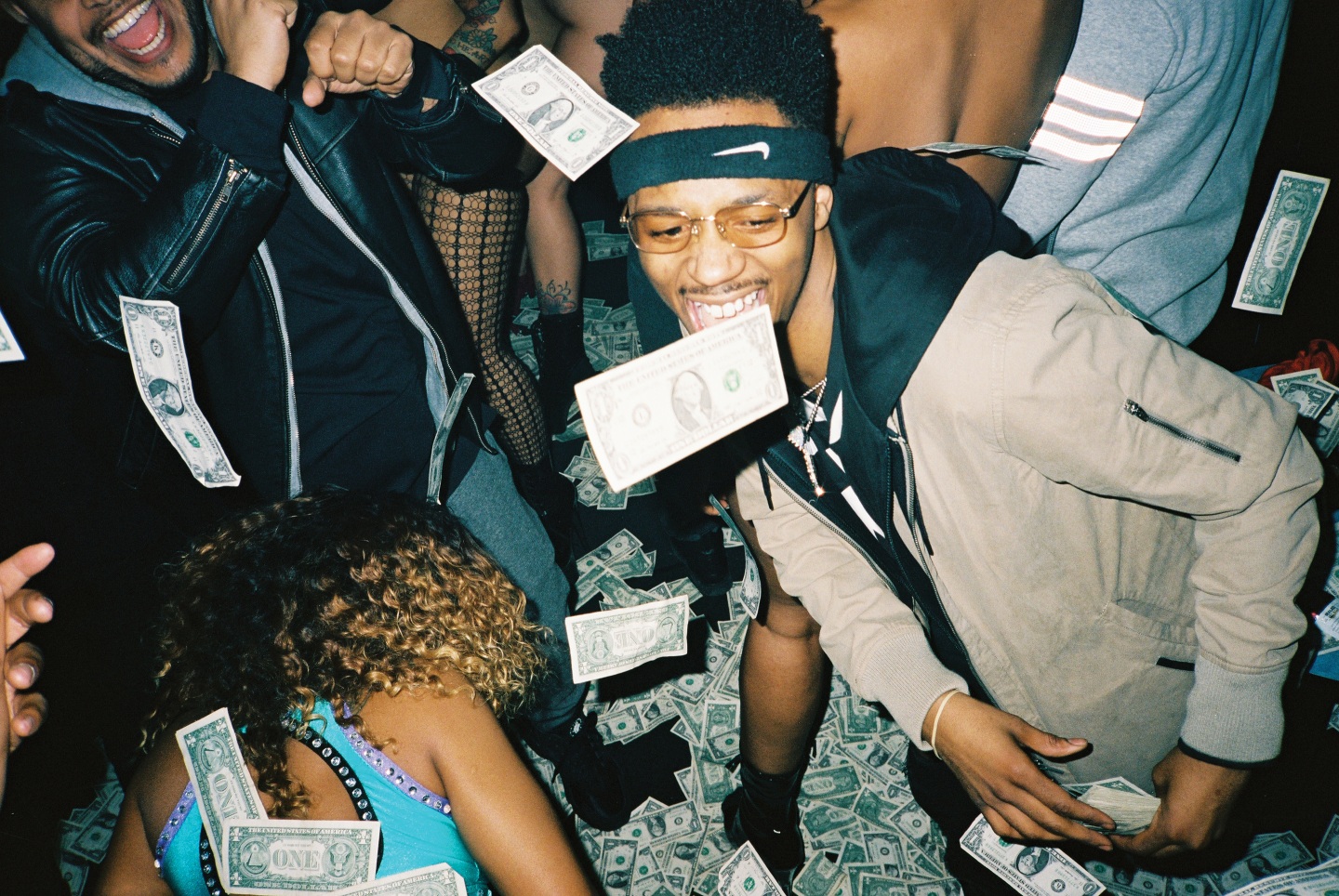 Metro's client roster these days is motley. With recent work for the R&B acts Ty Dolla $ign and Tinashe, he's flexed his versatility (for the latter's single "Ride of Your Life," he somehow made a drum roll sound lilting). He still sets aside plenty of time for his young pals, cultivating new talent like 21 Savage, Madeintyo, and Uzi. Then there's the high-profile gigs, which yank him to and fro: in the past months, he's been in Miami, in LA, and in Toronto working on Drake's meticulously workshopped Views From the 6.
Meanwhile, in his adopted hometown, he's learned to finesse the internecine industry politics. Though it was never released, in 2014 Metro recorded a collaborative album with Young Thug, the thrilling experimentalist long locked in a subtle Cold War of competitiveness with Future. In situations like that, I suggest to him, it's almost like you're the child of divorced parents?
"Yeah, it's some crazy shit," he says. "You can't have either one of them feel like you fucking with the other one more than them. Either one of them would be offended. You gotta remain neutral as much as possible. It's no bias. Atlanta, man—everybody's a male, there's a lot of ego. Somebody gotta be number one. Neither one of them are the type to settle for number two. I feel like they both motivate each other, and it's good for the culture and the music—just as long as it stay at that."
Metro says he feels as close as brothers to both men: "Future's like an older brother to me, and Thug's more like a brother my age." Like an actual family member would, he fondly remembers a time they all spent a month together in the studio "before Thug's Rich Gang phase," and hopes they'll do it again. "I wanna bring that together," he says. "The songs we were doing, they're so great. They're still great. It could be so much better."
Metro has been Future's most trusted producer since "Karate Chop," back in 2012. With DJ Spinz, he fashioned the title track on Future's sophomore album, an ambitious and elegant release felled by its aspirations: perhaps because of its great sonic leap forward, Honest was tepidly received. And that's when Metro and Future really went in.
Over the course of the remarkable run of mixtapes that followed, Metro—along with Atlanta cornerstones like Zaytoven, Southside, and TM88—helped reimagine the crooning R&B crossover as a paranoiac libertine folk hero, running free on prescription pills and nihilism and gnarly beats. Some of their best stuff came from Future going into the booth and unloading, almost in a stream of consciousness; it was then Metro's job to sift through and, line by line, construct the cohesive, potent tracks.

"Atlanta, man, there's a lot of ego. Somebody gotta be number one."
That process culminated with What a Time to Be Alive, the smash split album from Future and Drake that was recorded in one nutso week in Atlanta under Metro's careful watch. He crafted the majority of its massive sounds, both elegant and defiled at the same damn time. For his work, he holds the album's honorific title "Executive Producer."
"I remember, it was like six in the morning," Metro says, of one typically hectic session for What a Time. "I had been up in the studio all night mixing beats. And [Drake] come in in the middle of the night to fuck with 'Jumpman.'"
"[Drake] was playing a new verse," Metro says. "And I heard 'Jumpman, jumpman/ Metro Boomin on production, wow.'" Then Drake turned around and looked at Metro, expectantly, waiting for approval. It's funny to imagine: Drake, the increasingly calculated, increasingly remote superstar, just wanting Metro to feel him. Recalling the moment Metro lets off one of his regular easy smiles, showing the endearing bit of snaggle-tooth on the left side of his mouth. "And I was like, OK. OK. I fuck with that! I fuck with you!"
When trying to wrestle down the source of Metro's success, there's a clutch of factors to weigh. The decade of plugging away, the adaptability of his sounds, the forehead-accoutrement-based image-branding. And then there is something more amorphous: his all-together warm vibes.
It sounds silly, to call his lovability an asset. But remember that this is a business in which people spend long, late hours together. And know that that's what people tack to when describing him, again and again. DJ Spinz, his collaborator and close friend, remembers thinking this early upon meeting him: "He has good energy, deep down inside. I think he's gonna end up in a good place." Says Sonny Digital of the early days: "He brought the energy. He made me wanna make beats. I wanted him around."
Earlier this year, Metro got his biggest look to date: Kanye West tapped him to co-produce a small chunk of his event album The Life of Pablo. The co-sign felt like a natural recognition of the run that Metro has had in the last few years. But Kanye stood to gain something too. Would TLOP have felt as virally, vividly of-its-time without Metro?
At one point, early on the album, nestled perfectly between a sample of sweet '70s gospel from Pastor T.L. Barrett and the drop of the drums, is the sound of Future's voice. He's rolling out a twisty little phrase: If young Metro don't trust you, I'mma shoot ya.
Metro had been using that peculiar stanza (it's from a little known Uncle Murda song called "Right Now") as his tag for a few months at that point. But from that Kanye plug, it took on a life of its own. Which is to say—the memes have abounded.
The tag has been spliced into clips of Degrassi and The Social Network and New Jack City and Taken. (Liam Neeson, phone to his ear, a gun extended out: "Young Metro, you trust this nigga?") After protesters managed to shut down a Donald Trump rally in Chicago early this spring, a photo of one joyous sign made the rounds: "Metro Boomin Doesn't Trust Trump." When presidential washout Ben Carson was asked, and failed, to complete the phrase in an interview with Complex, it cemented its status as the current communal secret-handshake of young America.
Maybe it's an accident, the way that drop has connected—the way it has served to nod at a kind of generational the-world-is-burning-but-we-know-the-answers malaise. But know that the tag you hear is an alternate take nearly left on the trash heap. Metro just liked it better: it was more "muted."
Now, "every show I play it at, it's crazy," Metro says. "They scream that part."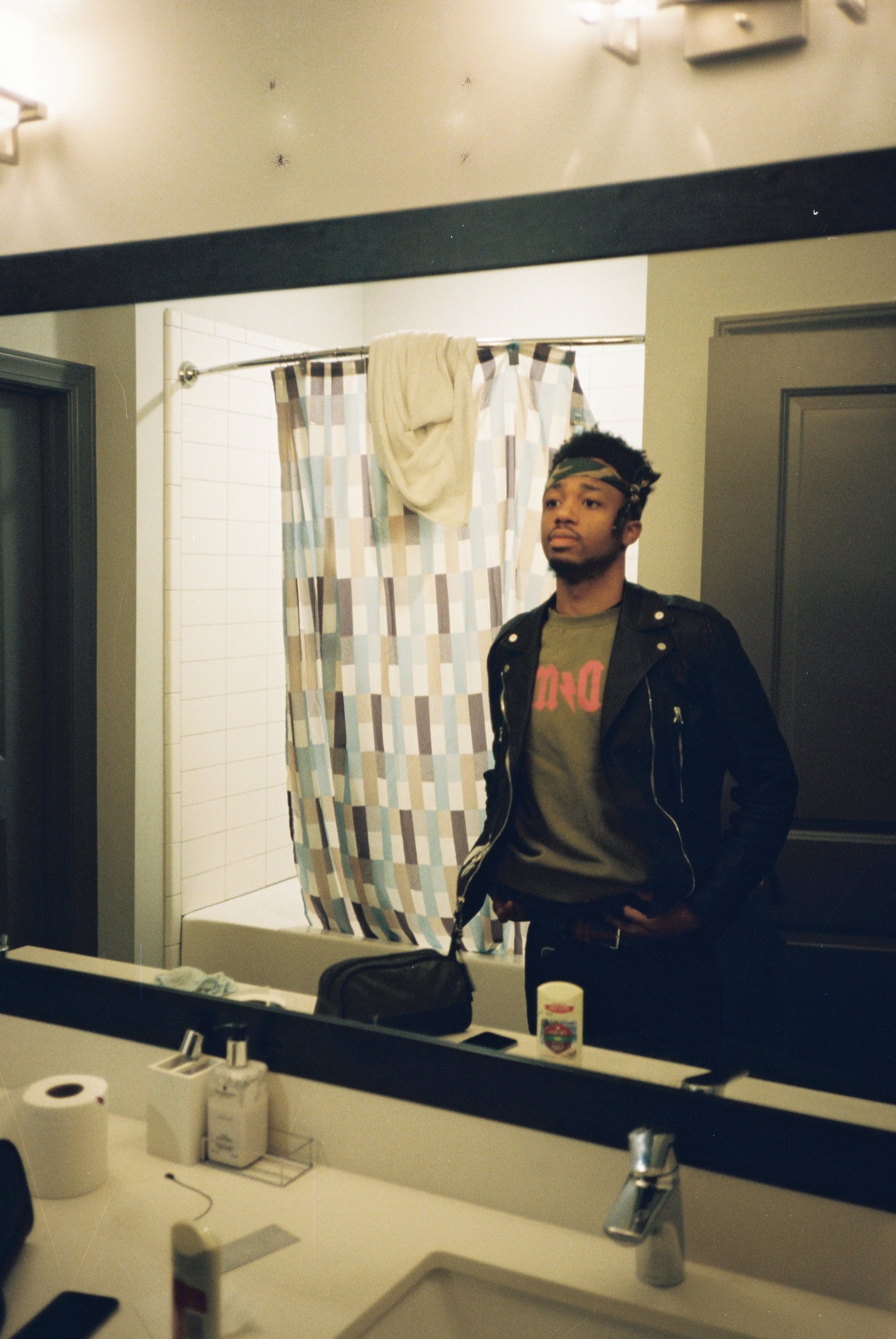 Between Metro's life now and his life before his breakthroughs, there are substantial consistencies. He's been dating the same girl, Chelsea, since the 12th grade. For about a year, he's had his mother and his four younger siblings set up in a house nearby, in a suburb of Atlanta.
But some things, unavoidably, have changed. For one: he bought a firearm, a Smith & Wesson 9mm. Gun ownership is something he's given the same diligence he does the rest of his life: before he purchased it, he asked his friend, the rapper Pimp Jones, to give him lessons at the gun range.
"A gun? You gotta take that serious," Metro says. "[But] Atlanta's crazy, at the end of the day. It's, I'd rather be caught with one than without one. And knowing a lot of things that have happened to a lot of people…"
Metro isn't necessarily referring to his friend Bankroll Fresh, the beloved and once ascendant local rapper. But the tragic topic is unavoidable: just days before our talk, Bankroll is shot to death outside a recording studio in northwest Atlanta.
"I miss how fun and natural this shit used to be, before it felt like as much of a job as it does now," Metro would write in an Instagram post. "I miss recording songs at the house all night and u would just stay and sleep on the couch because you wanted to win as bad as I wanted to win."
"It's surreal to me," Metro adds now. "People die, people get murdered all the time. But Fresh? How can somebody so live die? He'd be at my house like, 'Man, once I start getting my show money up, I'm pulling up right back here, I'mma just start giving you money. Ten thousand dollars, fifteen thousand dollars—boom boom boom!'"
He sounds wistful, but self-aware. "I'm only 22," he says. "At the same time that I'm learning how to move properly this way"—as an artist and a public person—"I'm still trying to learn how to move in the world, period. As a son, as a brother, as an anything. It's both at once. And those things conflict sometime. What do you do?"
As if illustrating his point Metro tells me about his father, Lamont, who still lives in St. Louis, and with whom he hasn't spoken in years. Metro's parents split up when he was in the 3rd grade, and growing up, it ate away at him. He remembers his father bringing back bird cages, from his job at Lowe's, that they'd assemble together. Paying homage as a kid, Metro even briefly adopted the stage name Lil' Mont.
Later, he realized, his mother was sheltering him from the hard reality that his father simply wasn't trying to be available or supportive. "I knew that he was hurting so much," Leslie says, "which is part of what made me support him so much in the music." For his part, Metro did his best to file it away. "It's not something that I'm sad or heartbroken about. I mean, of course, when I was young..."
But now, he says, he's been thinking about reaching out again. "Just, with all the blessings… I have my heart in a different place. Before I used to be like, 'OK, I'm just gonna ignore you how you ignored me. So you gon' have to feel this. You gon' have to text me and I'm not gon' text back for a couple of years.'"
"And I still haven't. But I'm really at the point where—that's still my father. We've had great memories. And God forbid, what if anything were to happen to him? I wouldn't want us to end on that note. It's been years already. I feel like it's time to bring everything back."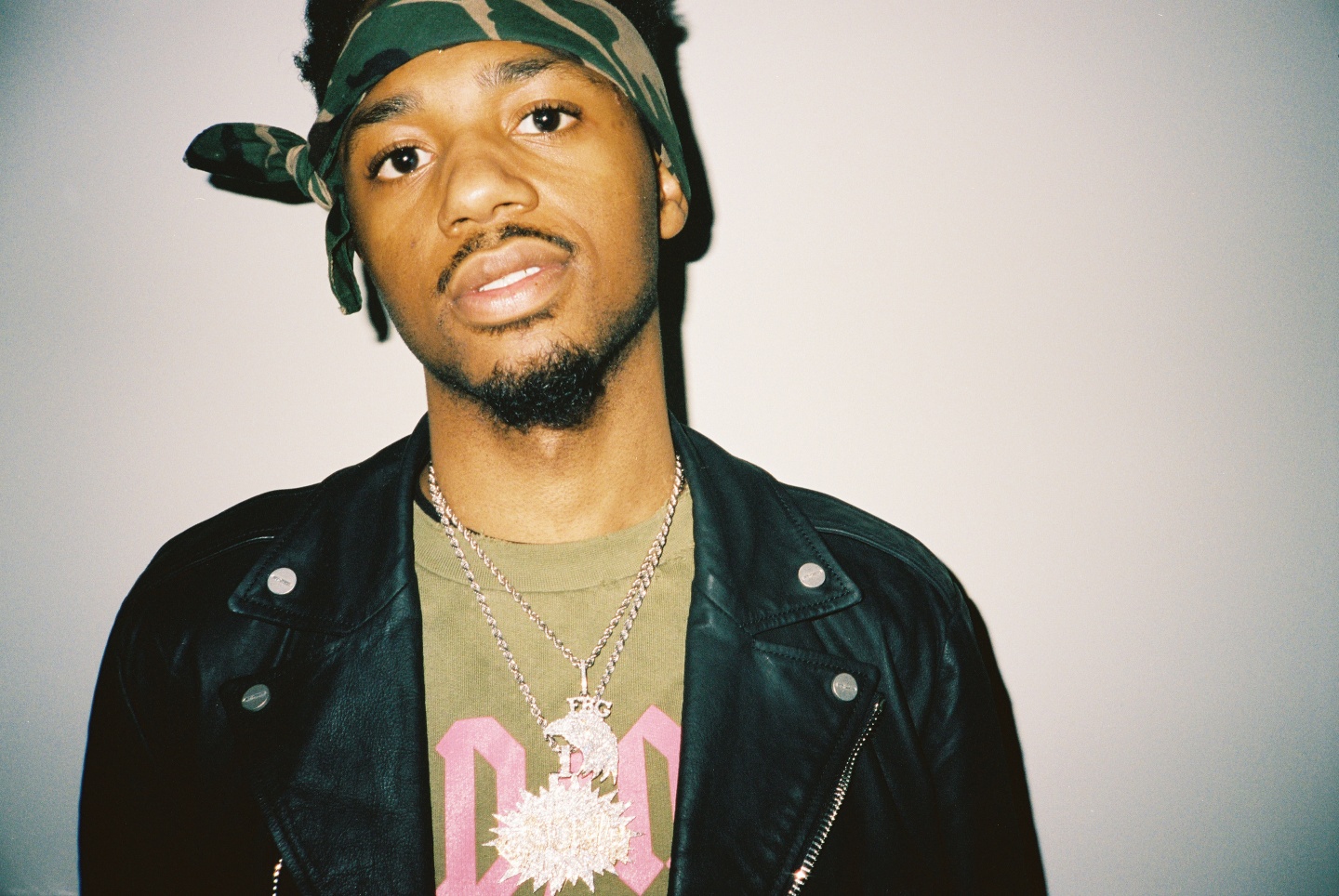 Late on our last night together, Metro is in the endearingly shabby VIP room at the beloved strip club Follies flinging dollars in the air with abandon. The room is covered with joyously bouncing strippers slapping asses: their own, their coworkers. Intentionally or otherwise, Metro's girl Chelsea seems to be getting most of the professional attention.
Metro hops up on the couch, encouraging it all, doing a bit of conducting. He leaps from that couch to the other couch to the banquet. Future's latest single "Wicked" comes on: another Metro production. The crowd loves it. "See how the music changes the vibe?!" he announces, over the drums, to no one in particular. "No one wanna throw their money to the floor to bullshit!"
Afterward, back out in the parking lot, the mood is jubilant, and there is talk of hitting Aroma, a late night spot. Instead, we head to a diner tucked under a massive billboard advertising Horsetown.com, "the world's largest Western store." Good quality whiskey gets slopped into plastic cups of orange juice. Market price lobster tails are nonsensically ordered. The waiter gets increasingly tense.
As more people show up, Metro makes sure we're all seated around the same long table. And he laughs a lot, but never more so than when his friend Meechie—a YouTube and Vine star whose dance videos have helped blow up songs like Metro and Young Thug's "Hercules"—looks up from his plates of cheeseburger and fries and pancakes and grumbles, "I'm not sure if I'm gon' have room for the cheesecake." Howling, Metro shouts, "He got the burger the pancakes and the cheesecake! He thinks this a movie! He thinks this Home Alone! He said, 'I don't know if I'll have room for the cheesecake!'"
Earlier, we'd talked about how no one, other than his mother and Chelsea, calls him Leland anymore. (And even then: "My girlfriend, if she's mad, she'll call me Metro—trying to be slick.") "I like my name," he said. "If somebody wants to call me Leland, that's cool." Then he used some interesting word choices: "But I've just gotten so used to it because I've been drowned—completely submerged in my career."
We can call up a Jungian analyst and break out the dream book and ask, what does the use of water-based suffocation imagery here mean? Or we can take a deep breath and remember that whether or not Metro was being presciently evocative—of crushing pressures, still-yet growing—largely depends on what happens next.
Because tomorrow, certainly, will bring more opportunities, and more complications: more calls from 'Ye, more Atlanta politicking, more work. For now, as another evening creeps towards 6 a.m., Metro seems more than happy. His girlfriend is to his side, his friends are all around him, and he's whiling a night away at the diner. Comfortable, he even thumbs that ever-present Metro Boomin bandana, pulling it loose and letting it slip, for now, off his forehead.
Styling Matt Holmes and Hezekiah McCaskill, style assistant Jameson Montgomery, grooming Michael Moreno.