Rich Gang Before The Breakup
One night in Chicago with Rich Homie Quan, Young Thug, and Birdman, back during their too-brief time together.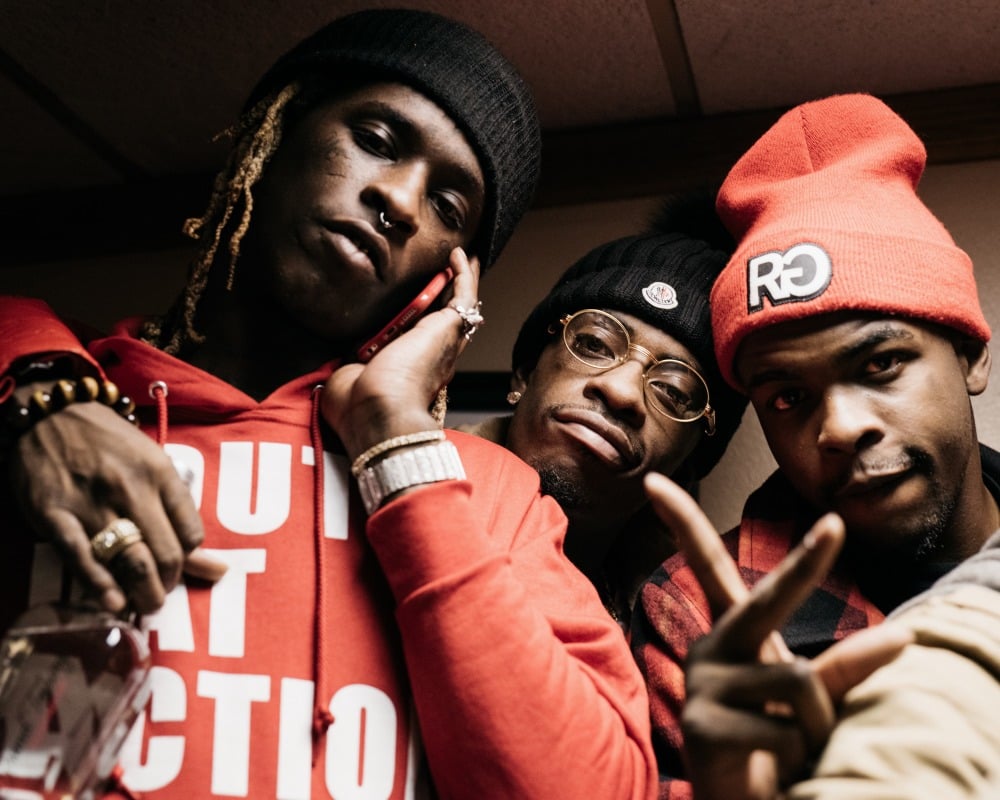 Last year in September, Birdman, Young Thug, and Rich Homie Quan announced a announced a 13-date tour of the Southeast to accompany their excellent tape, Tha Tour Part 1. For reasons still unexplained, the tour never happened. But the trio did play a handful of winter dates as Rich Gang, including one in Chicago just after Christmas. Chicago-based photographer Ryan Lowry was there, tagging along with Rich Homie Quan, who he'd befriended during a 2014 photo shoot.
By February of this year, Quan said he'd "stepped away from Rich Gang a little bit" to focus on a solo tape; in March, Thug called him "Bitch Homie Quan" on stage. "He's my brother for life, man. No hard feelings," Quan replied. In May, over 100 Rich Gang song sketches were leaked. Engineer Alex Tumay wrote in response: "I'm incredibly disheartened that this occurred and the fact that it will probably result in less official releases and will reduce the impact of some amazing tracks."
Below, Lowry shares his photos from that night back in Chicago, and a colorful account of the brief and thrilling period where Rich Gang was Birdman, Thug, and Quan.
RYAN LOWRY: The show was on December 26, the day after Christmas. It was in Chicago. I know that Quan is in the city but I'd had no contact with him at all. I'm sitting in the lobby waiting and Quan walks in and is like, "Ryan, what's up!" He comes up and gives me a big hug, is super stoked to see me. I hung out with Quan last April, a year ago, for The FADER, and we got along super well. The thing about Quan is that he loves his friends and knowing that he can trust and respect people.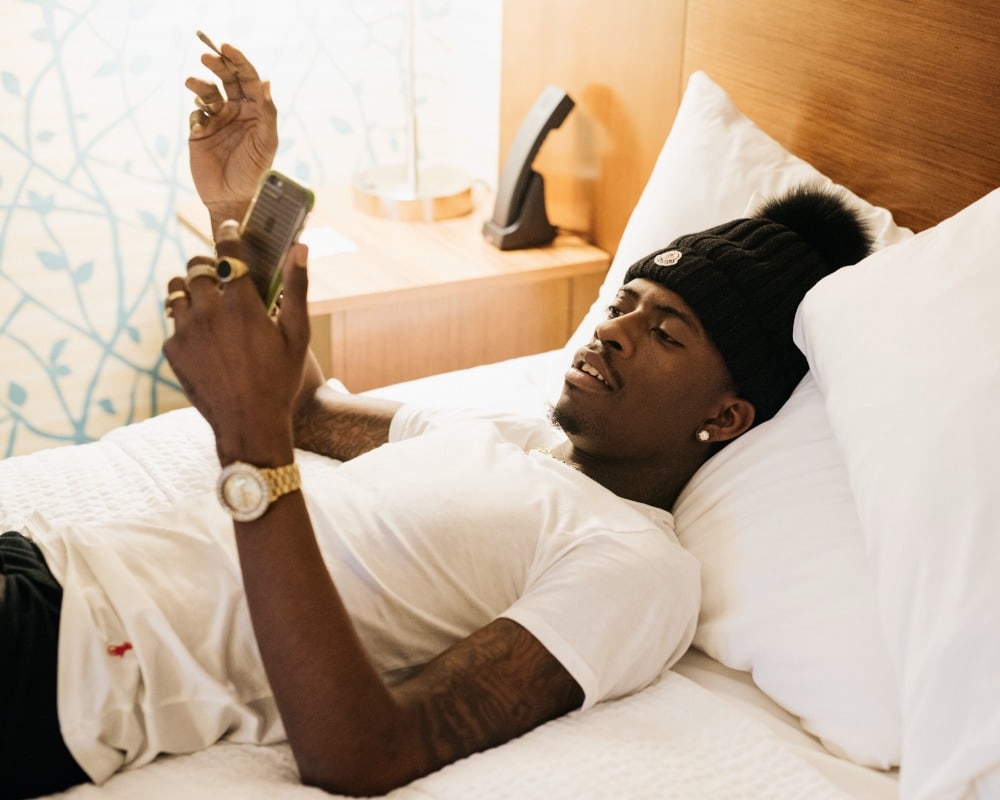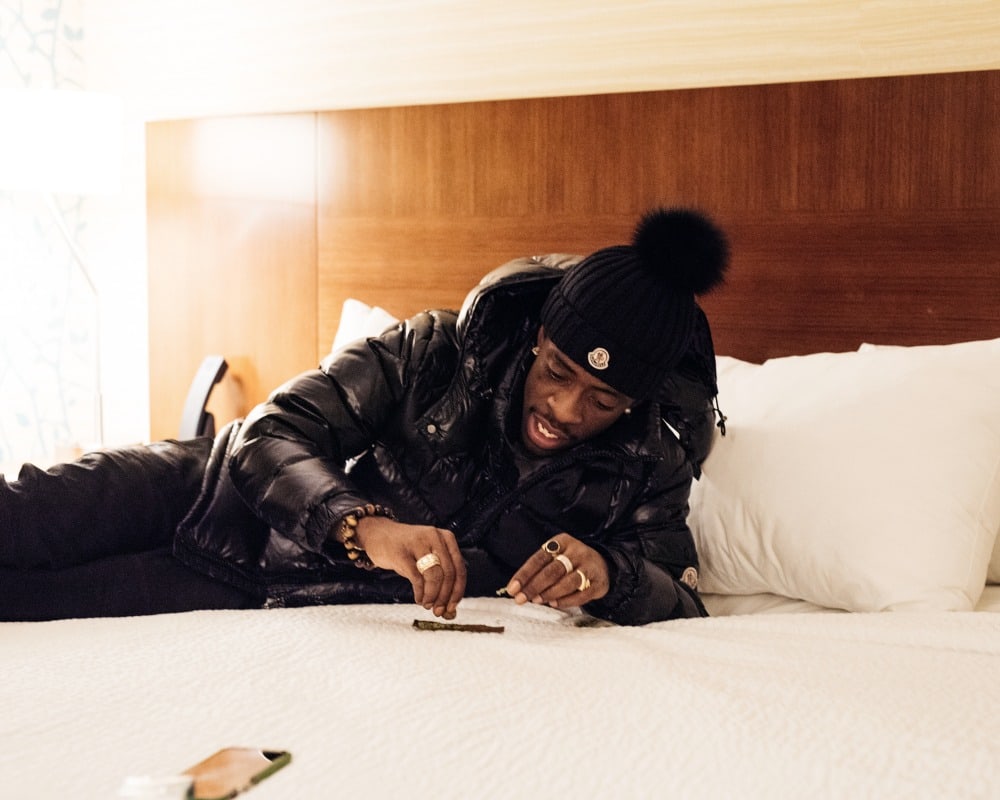 We go to Quan's room and I had brought him a bag of weed. He's laying on the bed rolling a blunt and talking about how good the weed I got was. In my head, I was like, Rich Homie Quan is talking to me like his buddy. He wanted to know everything, like, "What have you been up to? Have you been working? Everything been good for you? You been getting money? You been getting pussy?" His room was messy with weird lean cups, and GTV bottles. Three girls that came over to get ready in his room. That's the scene.
He asked if I wanted to meet up with Birdman and Young Thug, like, "You want to get photos with all of us, yeah?" He calls Bird on FaceTime on his phone, and Bird is with Thug in the hood in Chicago, at a barbecue place on the west side. Later, Quan introduced me to Bird, and he was like, he's my guy, he's cool, whatever. Then he introduced me to Thug, and Thug just didn't pay attention at all—he was on his phone, like he was on his own planet. The place is getting mobbed with people.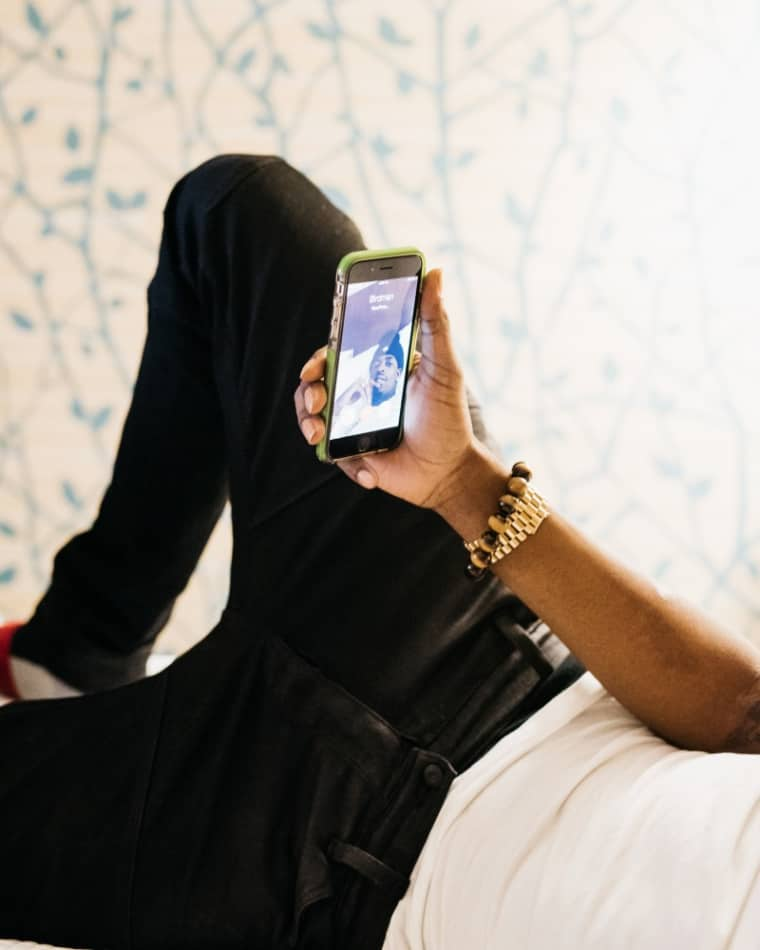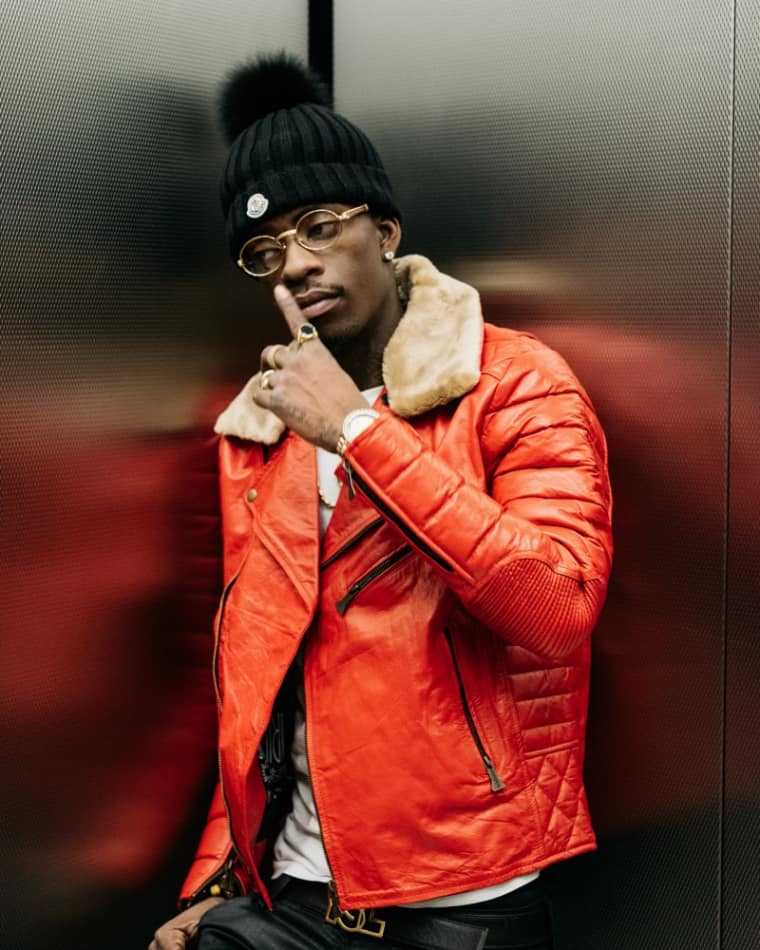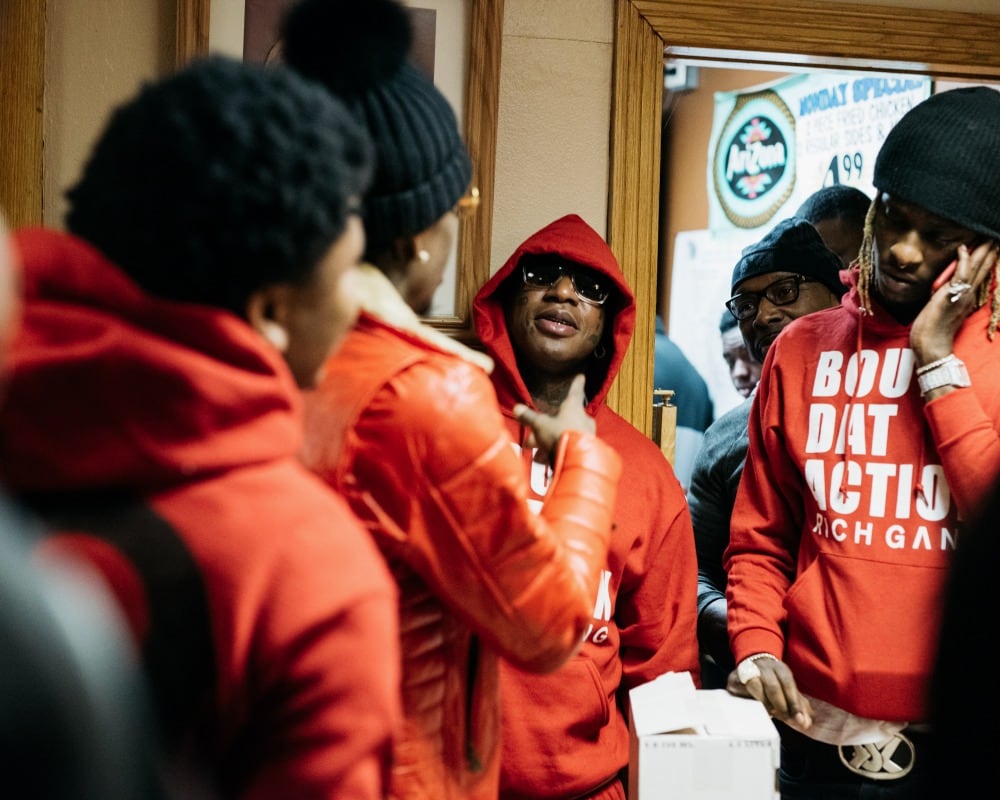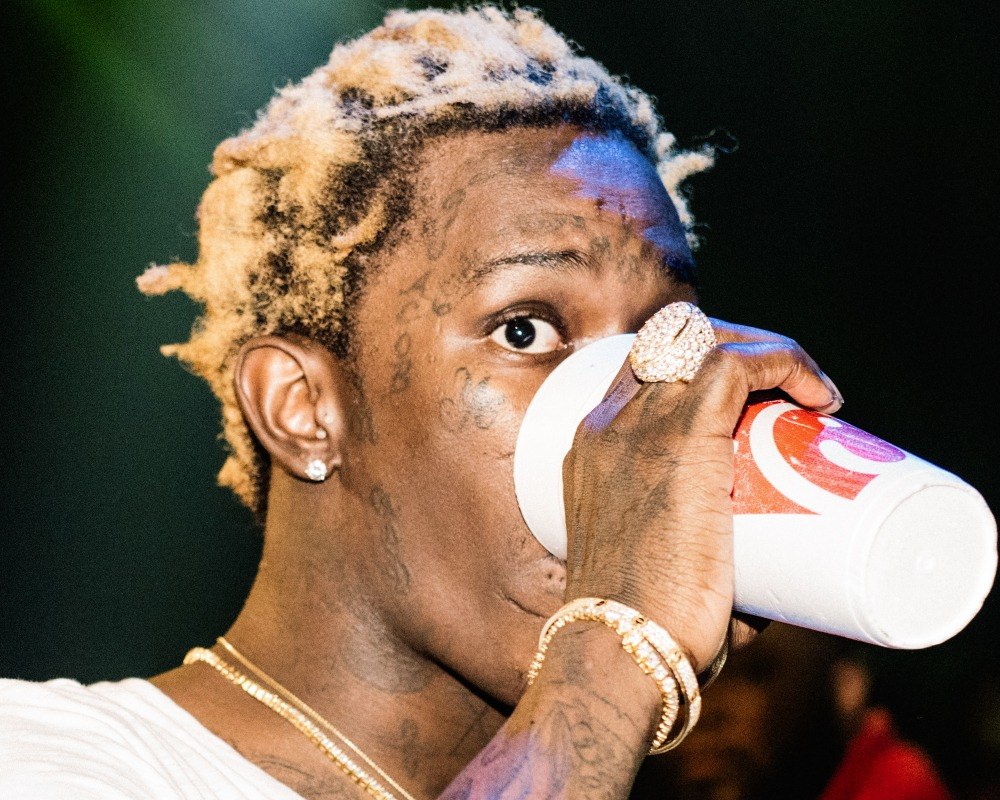 After the show we went back to the hotel. Quan was excited to show me his jewelry and try on new clothes. He's super easy, he's not a diva at all, but he likes his stuff and he has money now and is just stoked. He opened up this Louis Vuitton case and he was like, "I got this, my guy made this for me." Inside was all his new shit. He also had this Gucci fur coat that was lime green. It was a heinous, green fur coat from Gucci, but of course he looked sick in it—like he was playing Prince or something. He was like, "I just got this, and tonight is going to be my first time wearing it." I asked how much it cost and he was like, "Oh, $20,000. But I got this white boy that finds all this crazy, vintage Gucci shit and always pimps me out."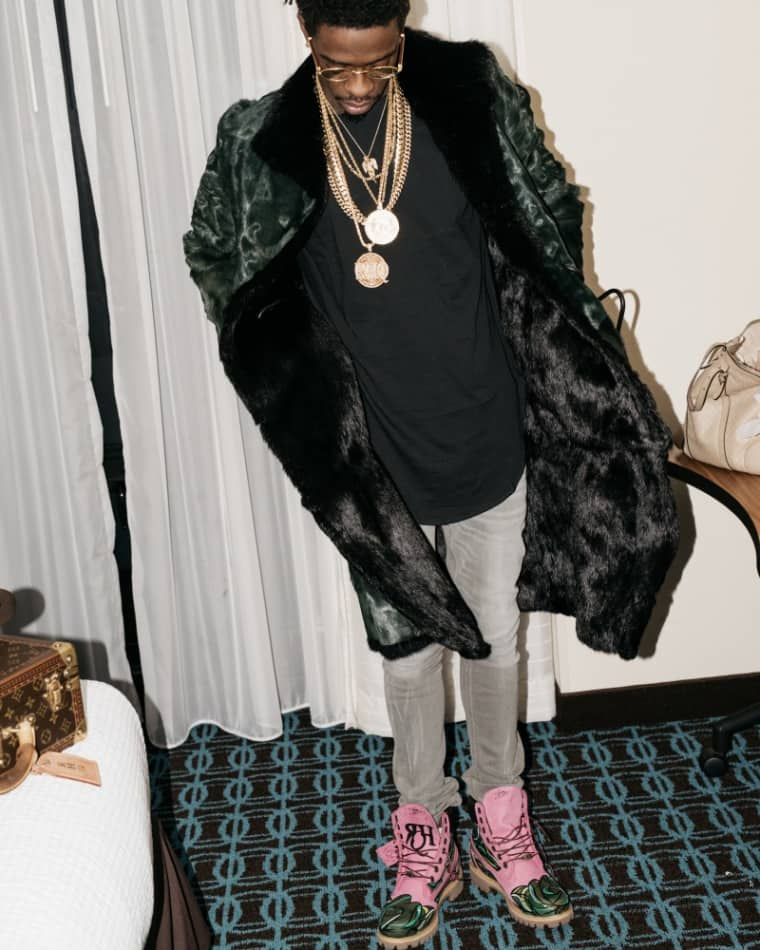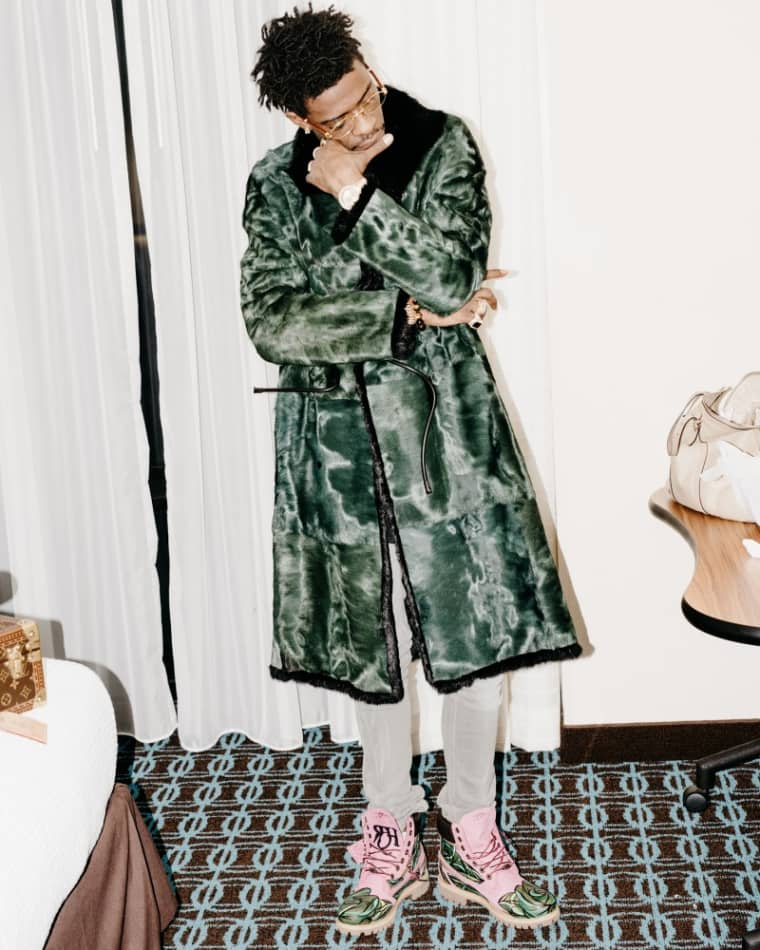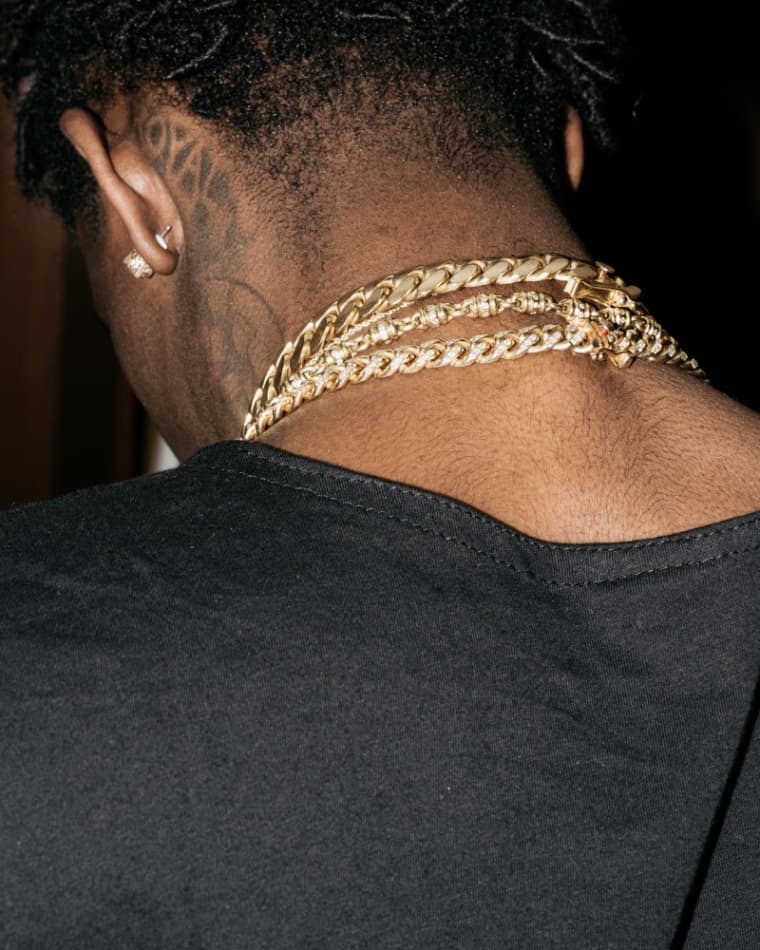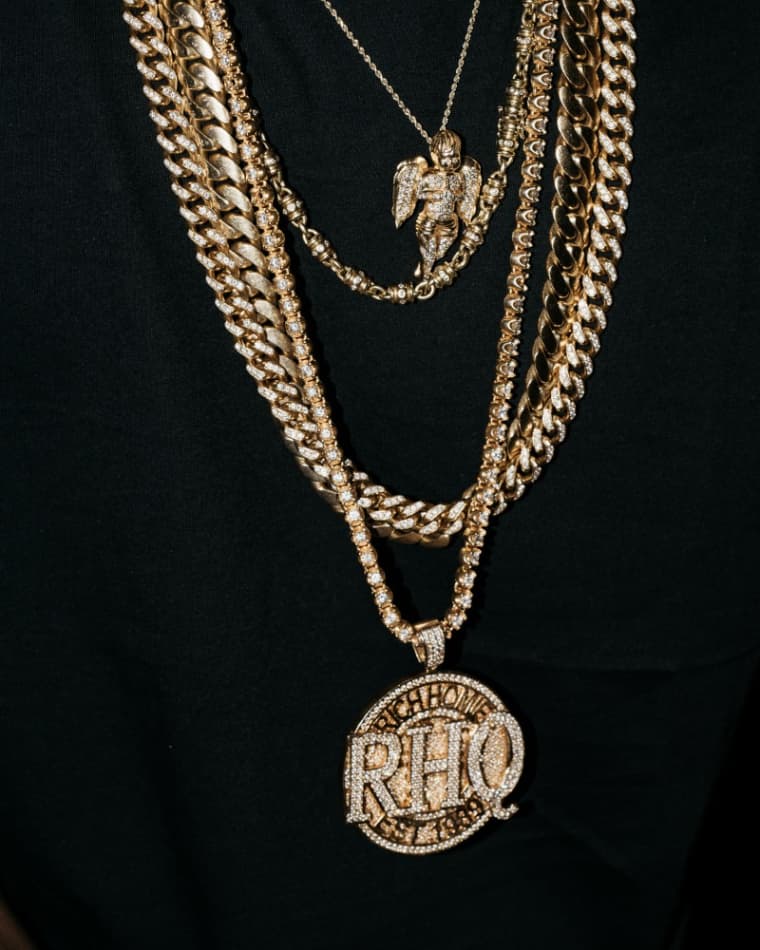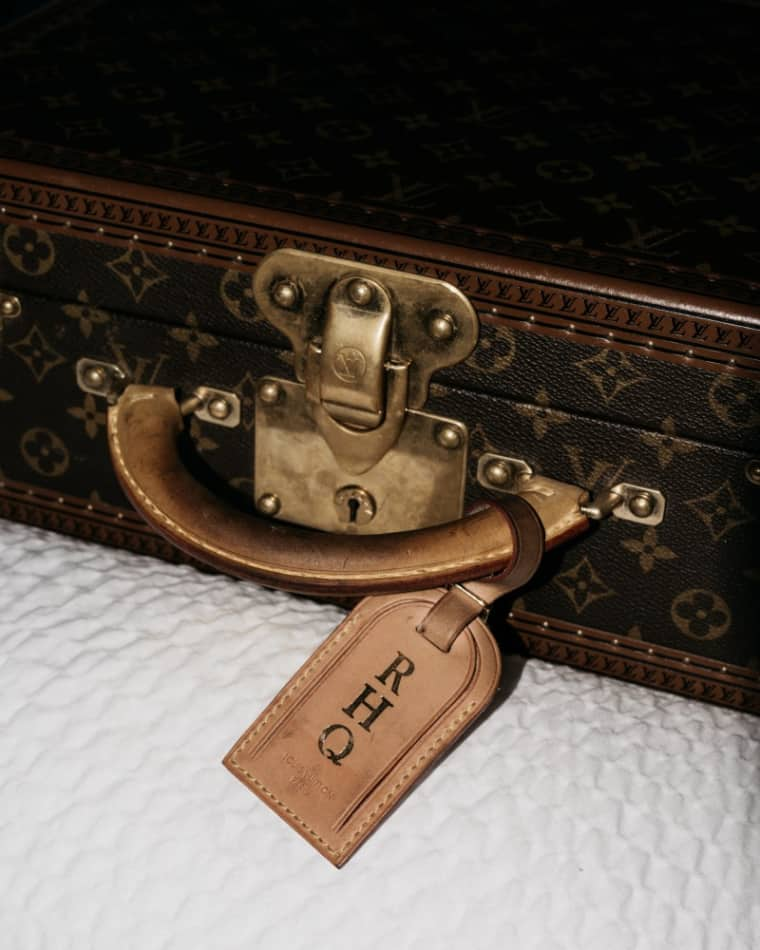 Meanwhile Bird and Thug are on the bus hanging out in front of the hotel, so we go down to the bus to hang out. Quan introduces me to Bird again, but this time he's like, "You remember Ryan, this is my best friend in Chicago." He had started to introduce me to everyone as his best friend from Chicago, which is really cute. Bird like, gives me a handshake and asks me if I want a Rich Gang hoodie.

So we're on the bus, smoking the blunt that Quan and I rolled earlier. I go to hand it to Thug, and he puts down his double cup like, Oh, okay, I'll smoke this guy's blunt. He's still totally on his own shit, like, running back and forth to his manager to pull stacks of money out of his bag and making jokes with Quan about it.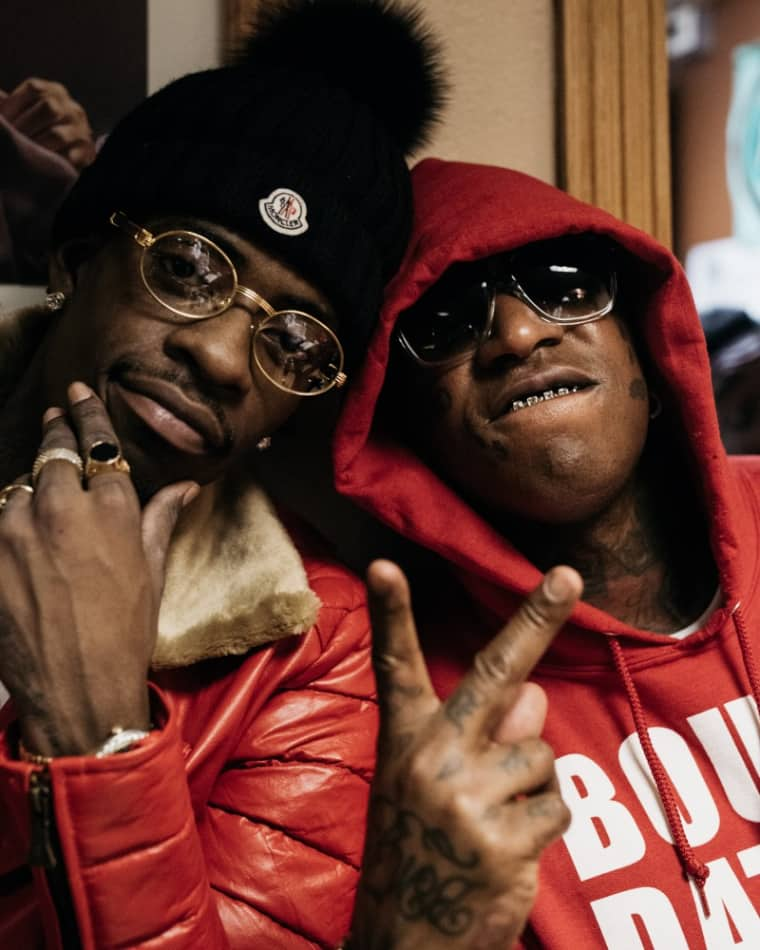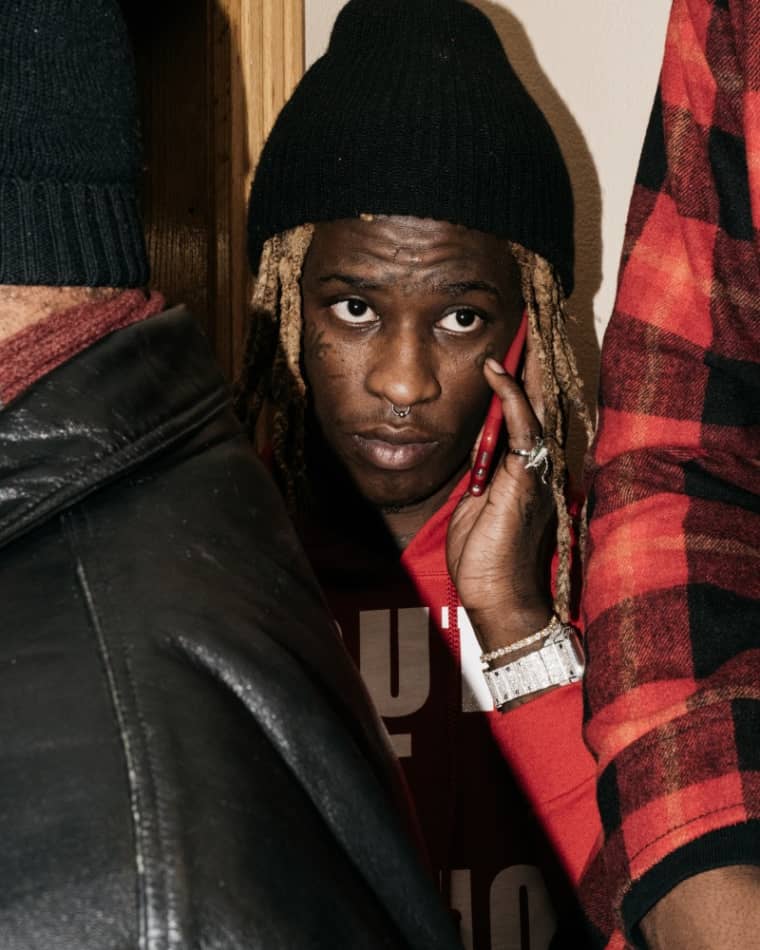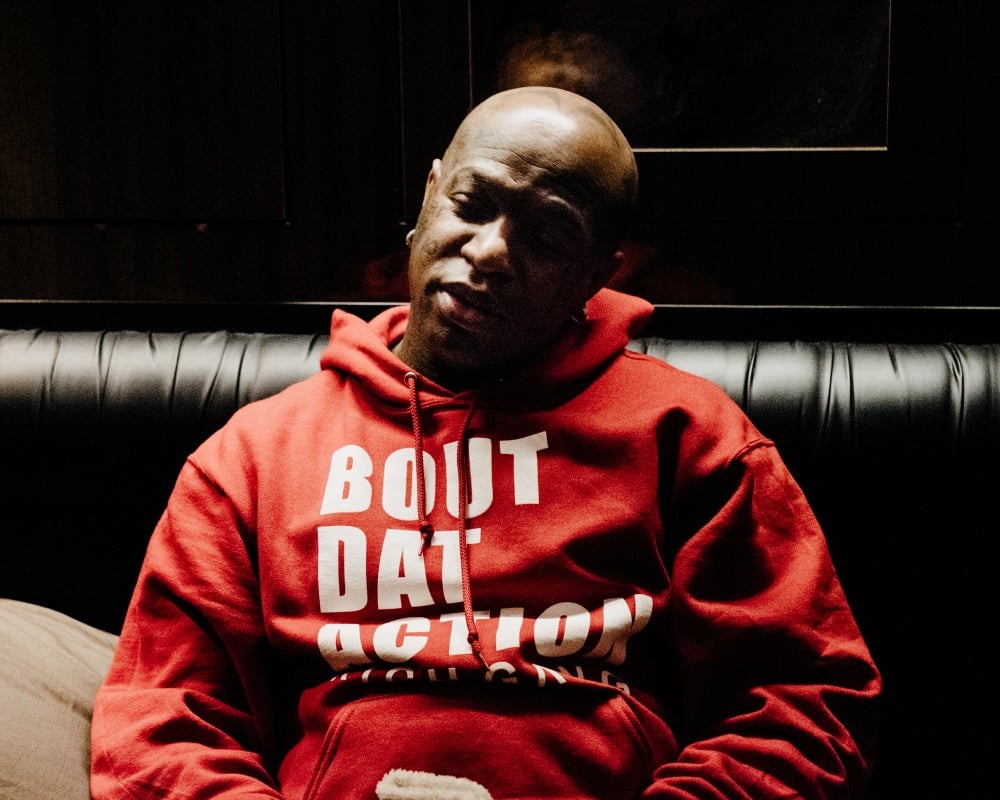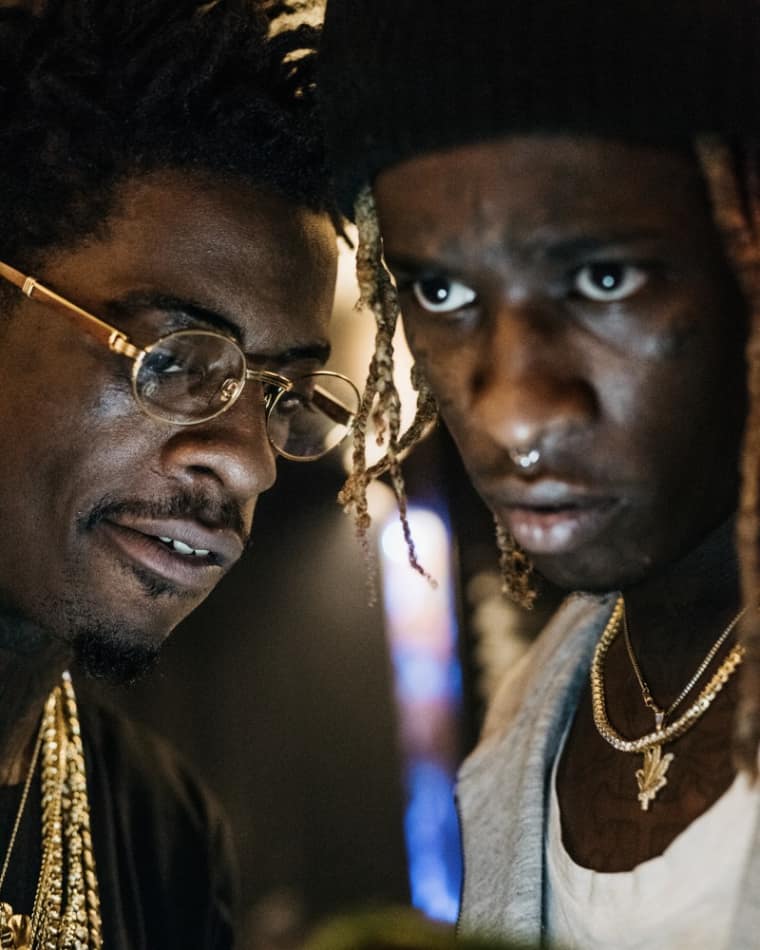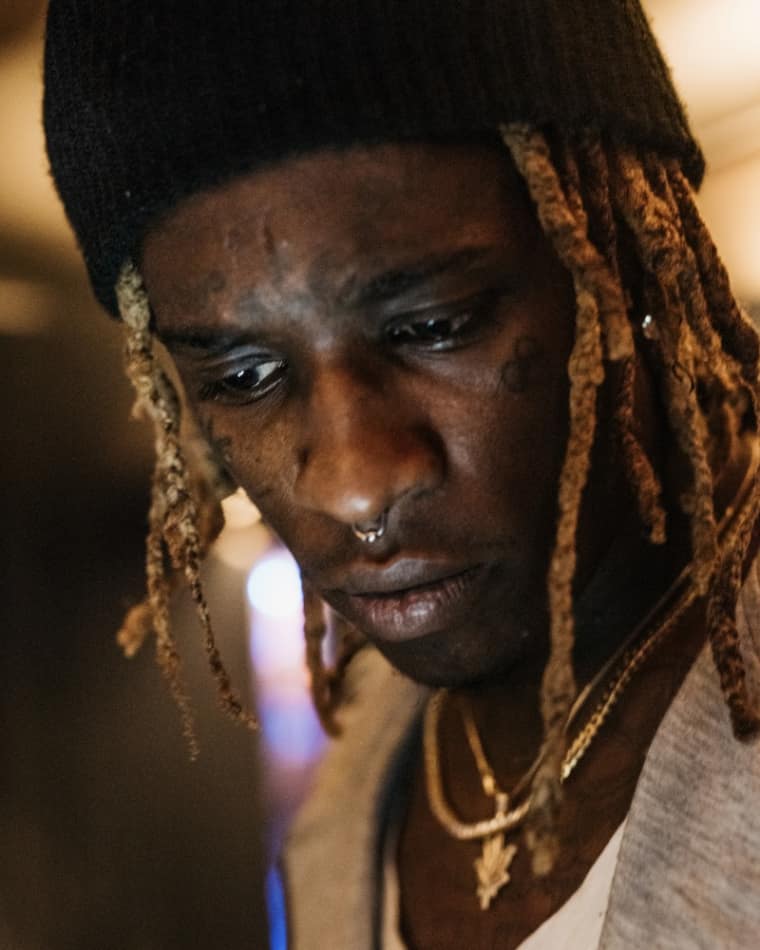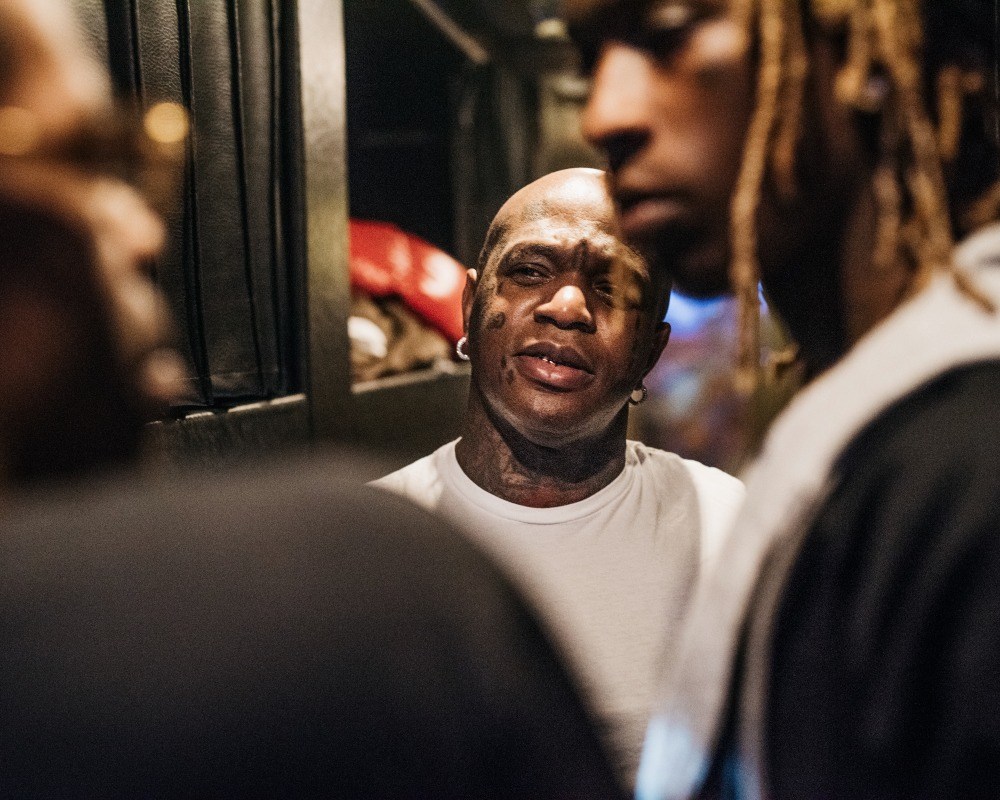 Their chemistry was super, super real. The way that Thug talks with Quan, it's like he's actually paying attention and talking to him. There can be 20 people in the room and it will be Quan and Thug just talking to themselves and it's like, Thug sees no one else. There's this really funny photo of Thug walking out of the hotel. He has no shirt on and is putting his shirt on and giving this old white guy walking by him this insane look. The interaction between Thug and this 70-year-old man who has no connection to pop culture is funny to me. In Thug's head, he's the most famous person in the planet.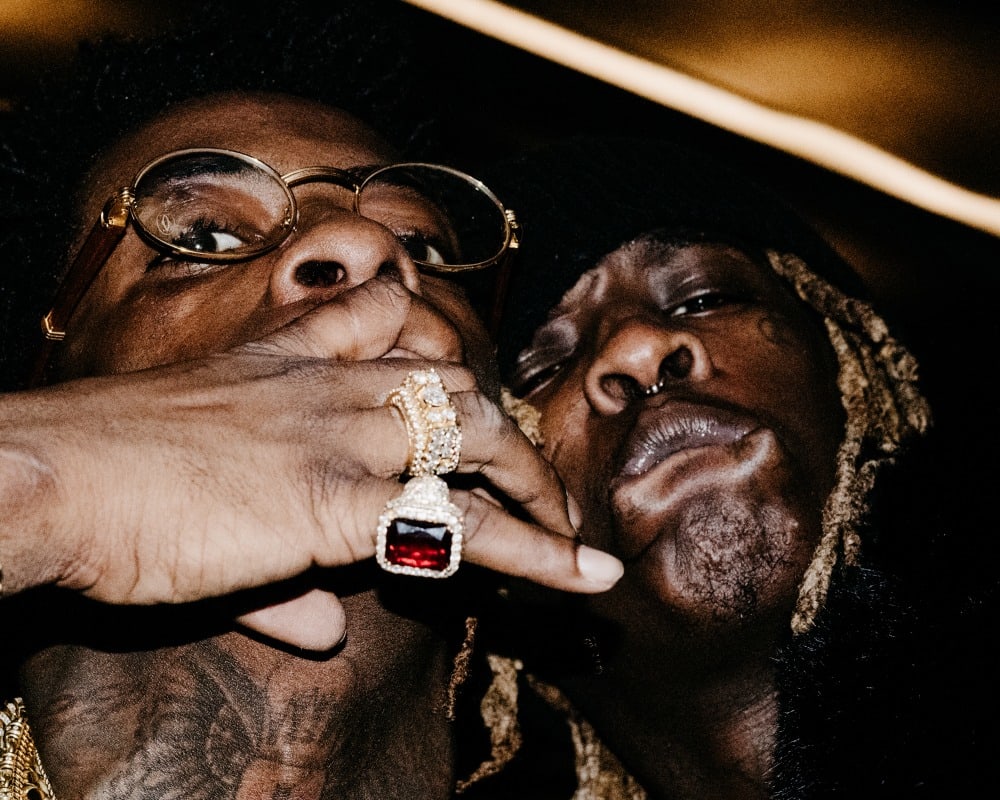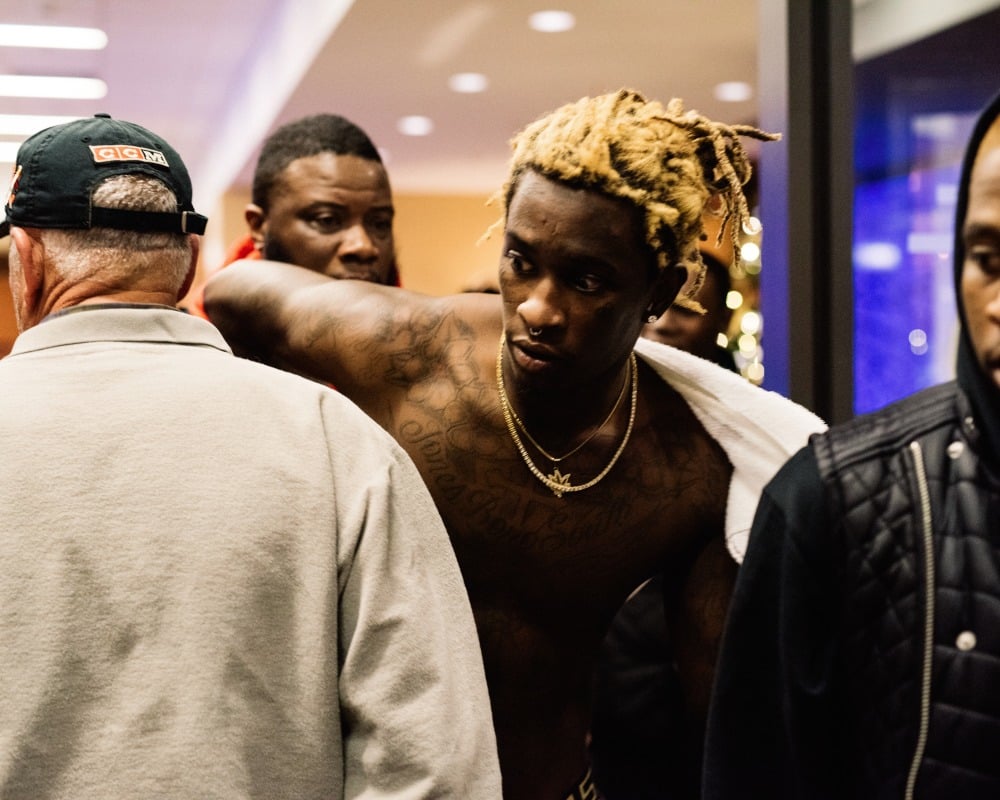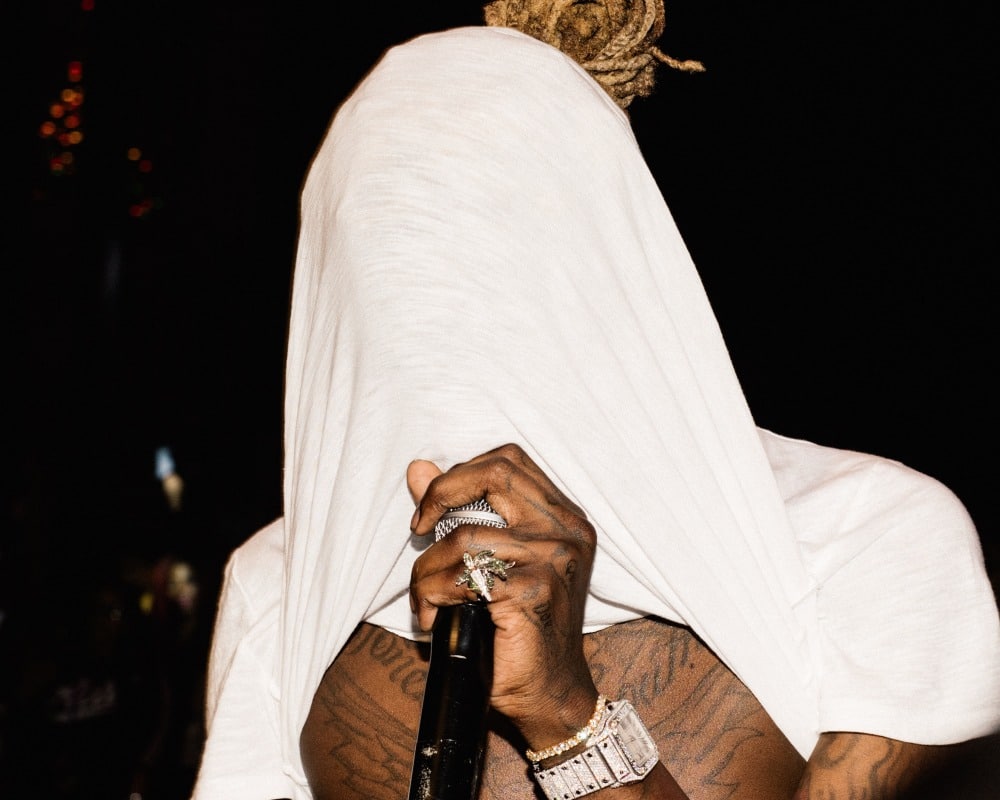 Eventually everyone's like, Okay we gotta go to the club. Quan gives me my bag of weed back, says goodbye to me, and then they're on their way. Some kids stop me outside and are like, "Was that Rich Homie Quan? Can you get him to sign my shirt?" The first time I hung out with Quan, it was right after "Type of Way" got on national radio, so people didn't really know him as well. People recognize him now.