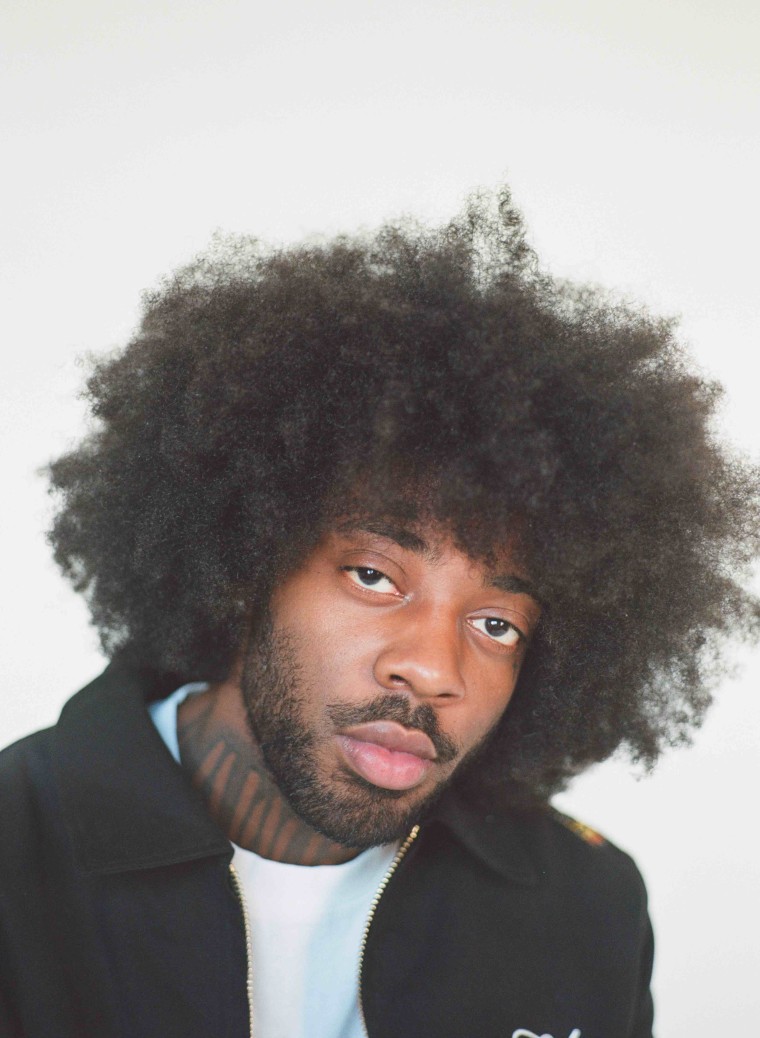 We don't know exactly when Brent Faiyaz will share his second solo studio album, but on Monday, the R&B star shared a big hint that it could be coming soon. On Twitter, Faiyaz posted a new trailer detailing the featured artists and producers on his upcoming full-length, a project Faiyaz said in 2021 was titled Make It Our Alive but may now be titled Wasteland.
There's not much to the black-and-white clip, other than a shot of Faiyaz resting on a car's hood while another figure spraypaints a "W" on the wall behind him. Then, the album's likely title of Wasteland appears, followed by a series of title cards displaying its featured artists and producers. In order, they are: Raphael Saadiq, Alicia Keys, The-Dream, L3gion, Tre' Amani, Nascent, No I.D., Paperboy Fabe, Mike Dean, Jorja Smith, Lil Rece, The Neptunes, Jonathan "Freeze" Wells, Mikeblud, OG Che' The Sensei, Joony, DJ Dahi, Beat Butcha, Steve Lacy, Itai Schwartz, Jayne Andrew, Coop The Truth, Sam Wish, Malcolm Mays, and Jimi Cravity. Watch the trailer below.
Faiyaz released his last full-length, a mixtape called Fuck The World, in 2020. Last year he shared the songs "Gravity" featuring Tyler, the Creator and the Drake-featuring, Neptunes-produced "Wasting Time." Both Drake and The Neptunes are named in the trailer while Tyler isn't, suggesting that "Wasting Time" will appear on the album. Faiyaz appeared as a featured artist on Baby Keem's "Lost Souls" and Tems' "Found." 2021 concluded with another new song called "Mercedes."