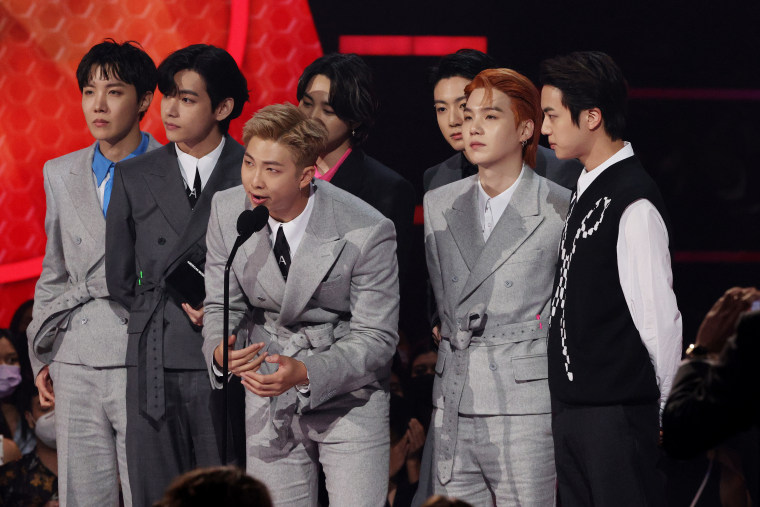 Earlier today (June 14), BTS shared footage of their hour-long FESTA dinner, an annual event for members of the ARMY to connect with the Korean boy band on a more intimate level usual. About a third of the way through the meal, Billboard reports, the tone shifted from playful to serious. "We're going on a hiatus now," Suga said in Korean, seemingly out of nowhere.
RM, the group's de facto English-language spokesman, went on to explain: "We have to accept that we've changed. For me, it was like the group BTS was within my grasp until 'On' and 'Dynamite,' but after 'Butter' and 'Permission to Dance,' I didn't know what kind of group we were anymore." He went on to discuss feeling pressured "to be a rapping machine and remake music and speak in English for the group" and said he'd been feeling "trapped inside [him]self." He promised fans the group would return with spectacular performances and new music before concluding, "But right now we've lost our direction and I just want to take some time to think."
These comments left fans to speculate wildly on Twitter about the future of the beloved seven-piece outfit, but now, a representative of the group has seemingly contradicted Suga and RM's statements. "To be clear, they are not on hiatus but will take time to explore some solo projects at this time and remain active in various different formats," the rep told Pitchfork and the Associated Press.
The FADER has reached out to the band's representation for further comment.