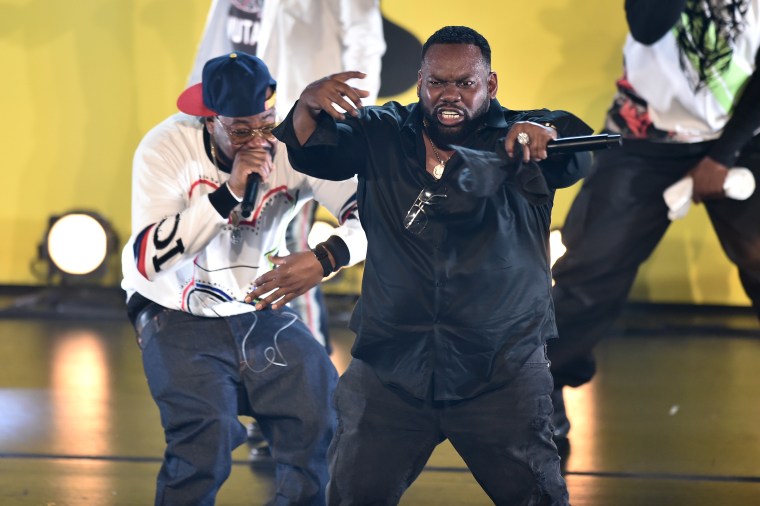 Wu-Tang Clan and Teenage Mutant Ninja Turtles are two brands so aesthetically aligned it's a true marvel they've never collaborated. That all changed Monday morning when — in a move so obvious no one saw it coming — Ghostface Killah and Raekwon the Chef released a track titled "We Ain't Came To Lose" that will appear on the soundtrack to Teenage Mutant Ninja Turtles: Shredder's Revenge, a side-scrolling beat-'em-up video game arriving June 16 via Tribute Games and Dotemu. The game — an homage to the TMNT arcade games of the late '80s and early '90s — will be playable on Microsoft Windows, Linux, Nintendo Switch, PlayStation 4, and Xbox One.
"Nice to meet ya / Now I'm here to beat ya / With full force / Mess up ya facial features," Ghostface begins as Tee Lopes' beat kicks into gear on the new track. "Hasta la vista / I'm sonnin' all y'all Little Caesars / All y'all stuff ya face with is pizza, pizza." Pizza references abound throughout the track, a shoutout to the crime-fighting reptiles' favorite food.
Raekwon enters after a beat switch to deliver the second verse. "Got the city under siege and they holdin' the fort / Got extra-large pizza boxes all on the floor," he raps early on, and later: "Breaking news, the front line's sprayed with ooze / No sunshine, only dangerous rules / We fly with nunchucks that'll tame ya crews / Then lace the enemies / We ain't came to lose."
Listen to the track's first two minutes and twenty seconds below.