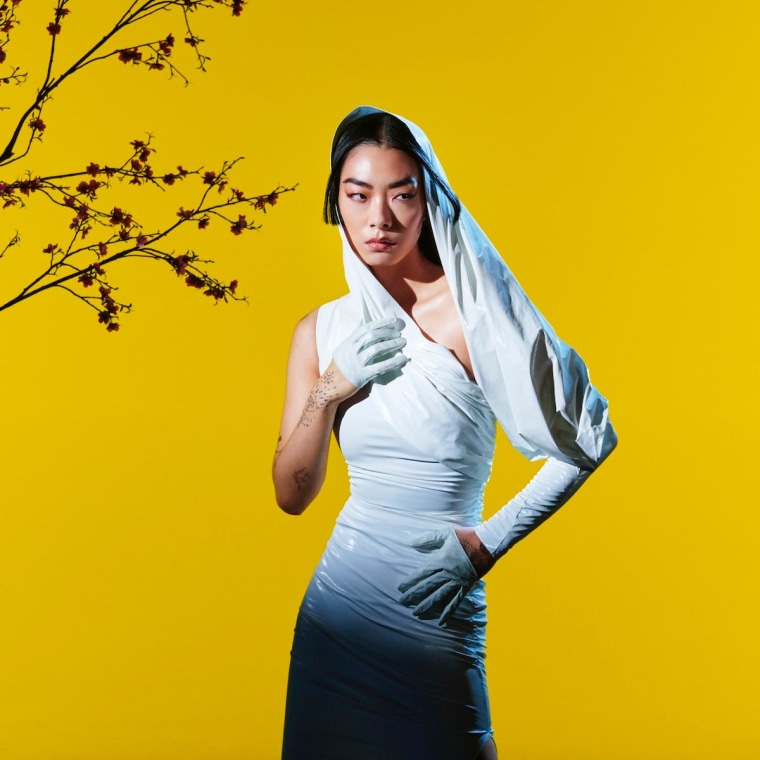 Rina Sawayama is continuing to prepare the pop world for her sophomore full-length Hold The Girl, dropping September 2 via Dirty Hit. Its lead single "This Hell" was a defiant and timely defiance of anti-queer religious fundamentalism released just in time for Pride Month dancefloors, and its follow up "Catch Me In The Air" is out today.
From its opening seconds – airy strings, synths, and pan flutes – "Catch Me In The Air" feels like we're stepping outside of the escapism found in the sweaty club for a different, but no less personal, kind of catharsis. Here, Sawayama crafts an anthemic soft-rock ode to the mentors who steer us from a young age. "Hey there little girl, don't you wanna see the world? / Don't be scared," she sings in the first verse.
The new song was written with Oscar Scheller, Gracy, Clarence Clarity and Stuart Price. "I really wanted to write about this weird relationship with single parents," Sawayama says in a press release, "you do catch each other in the air." Listen below.