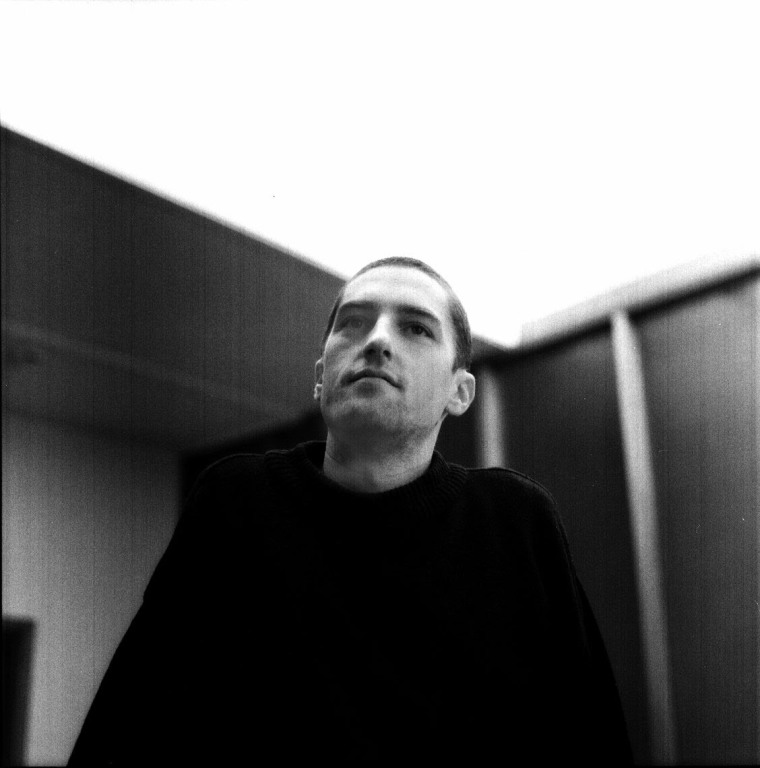 Dispeller, the follow-up album to Ben Woods' 2019 debut PUT, arrives this Friday (July 15) via Shrimper Records in the U.S., Meritorio Records in Europe, and Melted Ice Cream in his native New Zealand. PUT pushed Woods to the forefront of Christchurch's "Antipodean Gothic" scene, where the troubled city's independent artists produce innovative outsider sounds in the shadow of natural disaster, mass murder, and corporate greed. And Dispeller elevates his vision to new heights with help from fellow kiwis Marlon Williams, Alastair Galbraith, Charlotte Forrester of Womb, and Lucy Hunter of Opposite Sex.
Today, Woods is premiering a short film featuring live performances of three tracks from the forthcoming record. Also titled "Dispeller," the new video is directed by Martin Sagadin, whose past work includes frequent collaborations with Aldous Harding, as well as most of Woods' previous visual treatments.
Woods and his band play the new music mostly straight ahead: Aside from a mic'd up tape machine that delivers some delicious static on Dispeller's lead single, "Hovering At Home," the band plays conventional rock instruments, with Woods shifting between rhythmic electric strumming and inspired acoustic finger picking. "Hovering" sits sandwiched between two new tracks, "White Leather Again" and "Fame," the first of which is a slow-burning sketch of a call and response that sounds somehow both ethereal and anthemic while the video's finale is a warped, drifting vocal duet set to a single shimmering synth. Interspersed between these songs are eerie instrumental instrumental interludes that play behind blurry B-roll of Woods' wanderings, making the whole affair feel like a long, lovely dream.
"Part of making this record for me was experimenting with and understanding space," Woods tells The FADER. "With recording, it was the studio versus where I felt the songs wanted to transport the listener. And through writing, it looked at the natural projection of where I was geographically and the people I was making music with or whose music I loved. Making this short with Martin — who's directed most of my videos and knows me inside out— was how I wanted to share that less abstractly. Piecing the songs with my friends in the spaces where I made the album. Not to paint a portrait of myself, but of all those external forces that built me."
Watch the film and view Ben Woods' upcoming tour dates below.
Ben Woods September 2022 shows
September 1 - Wellington, NZ - Meow
September 2 - Auckland, NZ - Whammy Bar
September 16 - Dunedin, NZ - Dive
September 17 - Christchurch, NZ - Loons