Mykki Blanco announces new album, shares Kelsey Lu collaboration "French Lessons"
Stay Close To Music is out in October.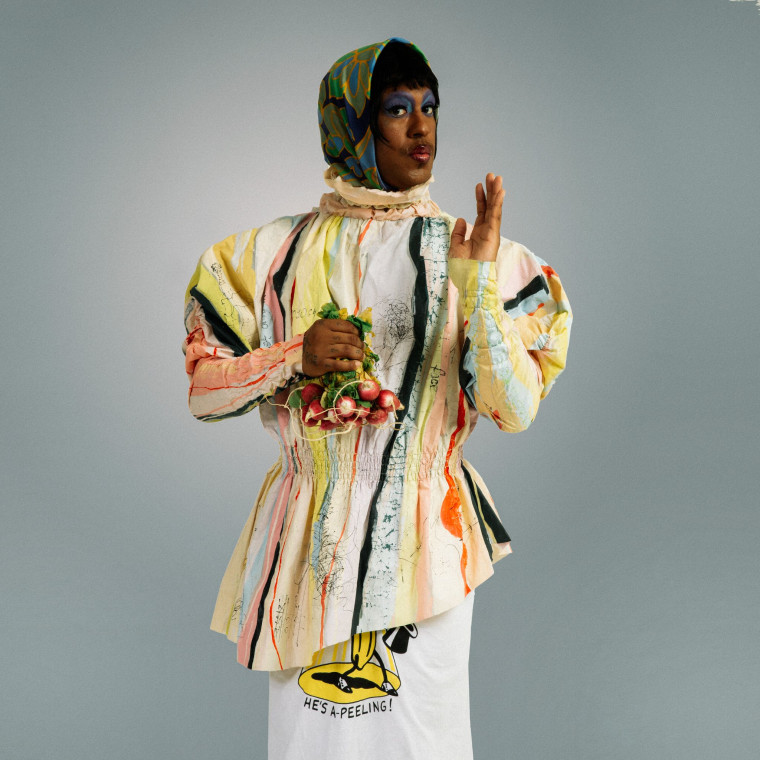 Mykki Blanco has confirmed details of a new studio album and shared new song "French Lessons." Check out a video for the Kelsey Lu-featuring single below.
"French Lessons" will appear on Stay Close To Music, which will be released on October 14. The album also features previous releases "Your Love Was a Gift" and "Family Ties," which features Michael Stipe. Guests across the new record include Saul Williams, ANOHNI, Dianna Gordon, Devendra Banhart, Jónsi and MNEK.
"The song is a reflection on the possibility of true love, on the notion that one truly can experience what we see in the Hollywood films," Blanco says of "French Lessons." "The song is also this ode in a way to Lou Reed. I'm not what I would consider a singer at all, I'm a talk-singer so I look to people in history who have that same style: Tom Petty, Jonathan Richmond of the Modern Lovers, Lou Reed - these are all amazing 'talk singers' and I feel comfortable in that style vocally."
Blanco worked with producer FaltyDL on the album, their follow-up to last year's Broken Hearts & Beauty Sleep. Both albums were written at the same time in sessions held between Lisbon, Paris, New York, Chicago and Los Angeles.
"I wanted to see what it would be like to go back and be a musician from another time where you had to start every ingredient raw from scratch," Blanco said in a statement. "That process, ideology and that way of making has not only changed me as a musician, it has creatively changed me as a person."
Stay Close To Music tracklist:
"Pink Diamond Bezel"
"Steps" (feat. Saul Williams and MNEK)
"French Lessons" (feat. ANOHNI and Kelsey Lu)
"Ketamine" (feat. Slug Christ)
"Your Love Was A Gift" (feat. Diana Gordon)
"Family Ties" (feat. Michael Stipe)
"Your Feminism Is Not My Feminism" (feat. Ah-Mer-Ah-Su)
"Lucky"
"Interlude"
"Trust A Little Bit"
"You Will Find It" (feat. Devendra Banhart)
"Carry On" (feat. Jónsi)
"French Lessons" [Single Version] (feat. Kelsey Lu)