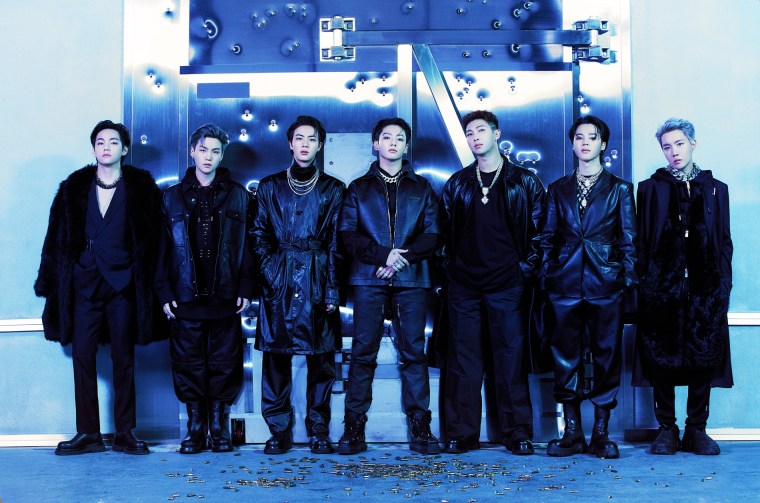 BTS and Disney are teaming up for a concert film and two documentary series. No release dates were announced, but at least some of the new releases will be shared on Disney+.
The film BTS: PERMISSION TO DANCE ON STAGE – LA was filmed during the band's recent concert in Los Angeles, their first live concert in the two years since the pandemic forced the world into lockdown. BTS MONUMENTS: BEYOND THE STAR is a show that tracks the band across their nine-year career, promising "unprecedented access to a vast library of music and footage." Finally, BTS member V will host a travel series called IN THE SOOP: Friendcation with four of his famous friends including Parasite's Woo-shik Choi.
In a video announcement, BTS said that PERMISSION TO DANCE is coming to streaming "soon" while the two shows will debut "sometime next year." See that below.
The new shows come after BTS pushed back against reports that they were going on hiatus. "To be clear," a rep for the band said, "they are not on hiatus but will take time to explore some solo projects at this time and remain active in various different formats." The comments were sparked when BTS's RM said that the group had "lost our direction" and needed a break.