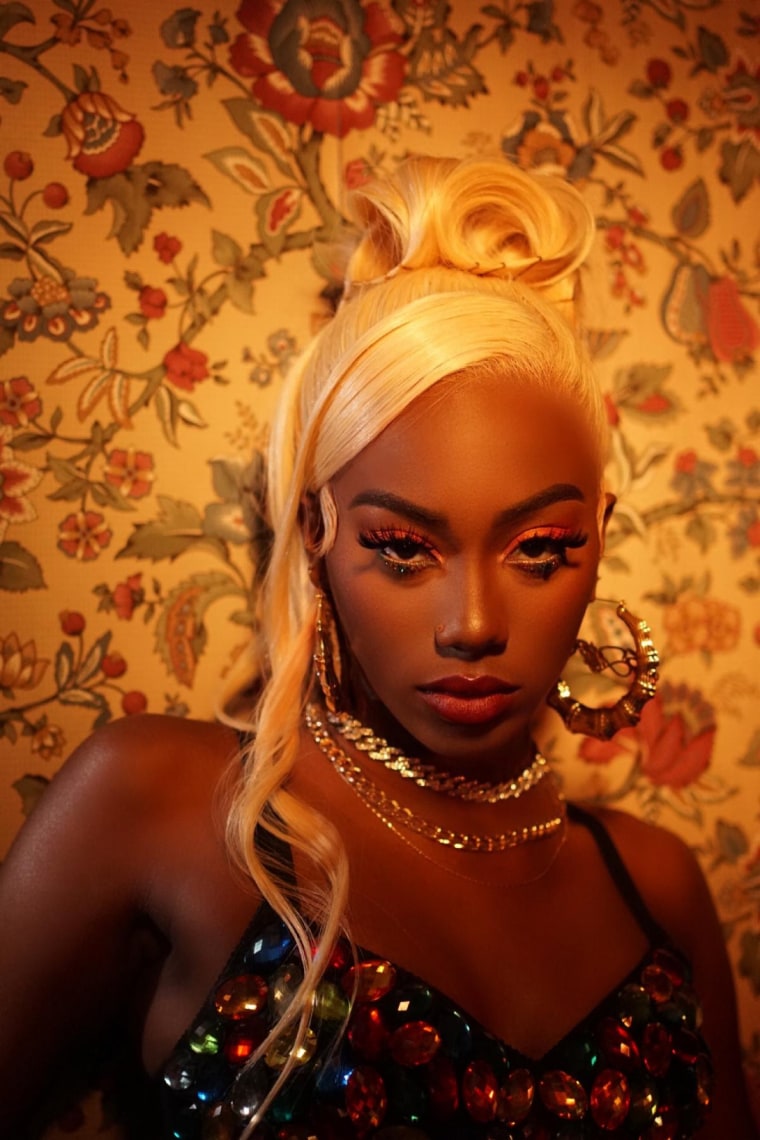 The FADER's "Songs You Need" are the tracks we can't stop playing. Check back every day for new music and follow along on our Spotify playlist.
Flo Milli isn't simply a master of vibes – she's a tractor beam pulling the listener into whatever era, sound, or attitude she decides to channel. A key element of the Alabama rapper's success is her confidence, which she embodies as if it were her own heartbeat as it courses through every facet of her artistic persona. It's even reflected in the titles of her tapes: Flo's newest album is titled You Still Here, Ho?, and follows last year's Ho, why is you here?. The dismissal is not just a flick of an expensive weave, it's an eagle circling back for quivering prey. Not for sustenance, of course, but just the joy of the hunt.
A more tangible effect on Flo's music is that she's able to cycle through different modes convincingly and excel at all of them. "Hottie" from last week's You Still Here, Ho? is built on a sample of Virgo's Miami bass classic "Slick Partna," its serene synths and thundering kicks polished to amplify its plushness. But Flo refuses to be swallowed up and offers a dynamic verse full of alcohol-induced horniness and cutting barbs at her former doubters. She sets up a verse from Babyface Ray, who executes the lay-up perfectly with a verse full of entrancing, dim-lidded energy. If you listen to "Hottie" on the album, the next song in sequence is "Conceited," an aggressive cut with a SoundCloud rap flare that's been embraced on TikTok. It's impressive for the same rapper to do both styles so well, but Flo Milli has a way of making her talent seem not just natural, but inevitable.