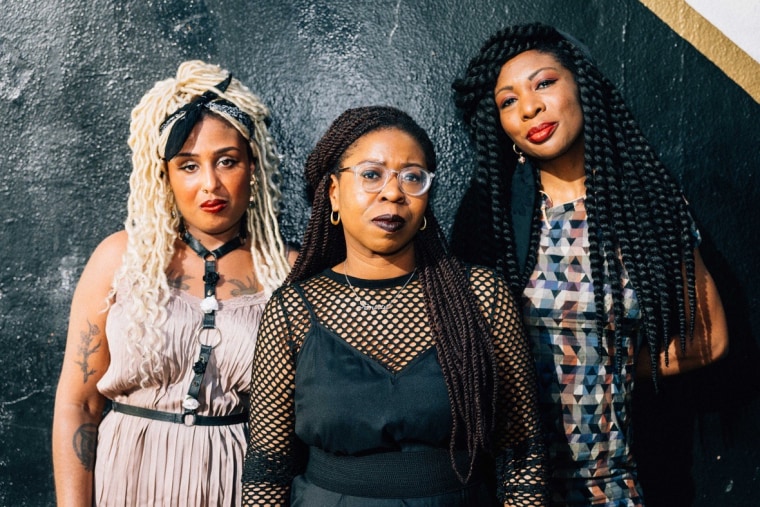 Big Joanie have confirmed details of new album Back Home. The London-based trio will release their second album via Kill Rock Stars in the United States and the Daydream Library Series (Thurston Moore and Eva Prinz's label) in their native United Kingdom. A video for album track "In My Arms" can be seen below.
Back Home is Big Joanie's follow-up to 2018 debut Sistahs and was recorded at Hermitage Works Studios in North London alongside producer Margo Broom. The album also includes the punk band's single "Happier Still," which was featured in The FADER's Best Rock Songs list following its release in June.
"It's about the different ideas of home," the band's Stephanie Phillips said of the Back Home title. "Whether that's here in the U.K., back in Africa or the Caribbean, or a place that doesn't really exist; it's neither here nor there."
Back Home tracklist:
"Cactus Tree"
"Taut"
"Confident Man"
"What Are You Waiting For"
"In My Arms"
"Your Words"
"Count to 10"
"Happier Still"
"Insecure"
"Today"
"I Will"
"In My Arms" (Reprise)
"Sainted"