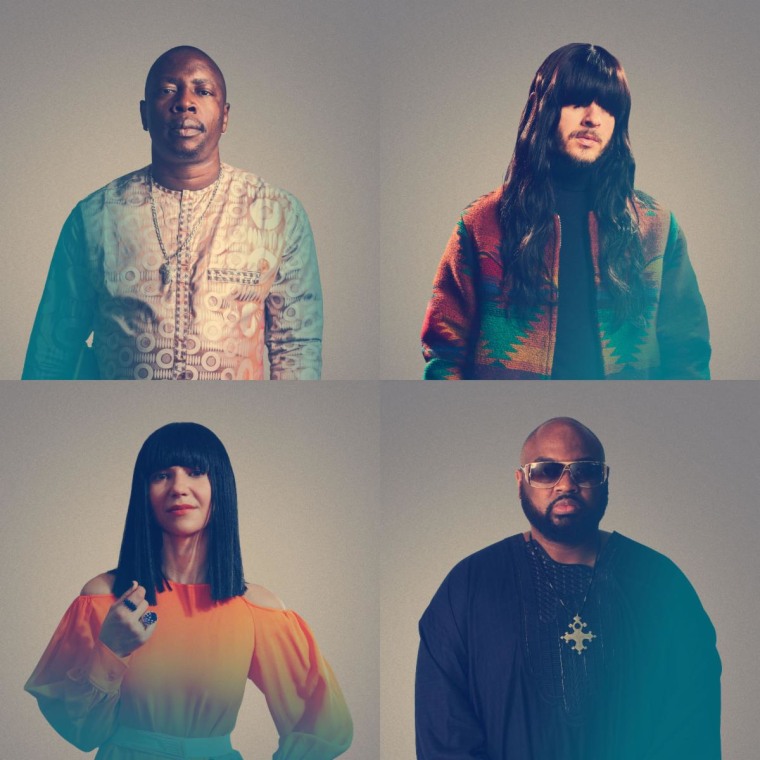 The FADER's "Songs You Need" are the tracks we can't stop playing. Check back every day for new music and follow along on our Spotify playlist.
Westerners were almost entirely unaware of Tuareg music, a sonic tradition that dates back to long before North America's colonization, until the 1960s, when singer and multi-instrumentalist Ali Farka Touré left his native Mali and went global. With help from Ry Cooder, he went electric, creating a style now widely known across the pond as the desert blues. In his lifetime, Touré saw Tuareg music further advanced, and popularized, by his countrymen Tinariwen. And since his passing in 2006, a flood of acts — Etran D'Lair, Les Filles de Illighadad, Imarhan, and Mdou Moctar, to name a few — have stepped up to push the tradition into the 21st century.
Still, these success stories generally stem from a nearly unfathomable degree of persistence. Despite their rich musical history, many Tuareg people are precluded from becoming musicians by a combination of strict religion and extreme poverty. Moctar, who grew up in an intensely Muslim household in the commune village of Tchintabaraden, Niger, famously built his first guitar in secret from wood and bicycle break cables. And even Touré, who was from his country's "noble" cast, was forbidden by his family from pursuing what was considered at the time to be a lower-class vocation and made his first monochord from a tin can. Surprisingly, he passed this disapproval onto his own son, Vieux, who proceeded to follow in his rebellious footsteps, teaching himself the guitar against his father's wishes. In the end, however, the elder Touré relented. Some of his final recordings can be heard on Vieux's self-titled debut, released months after his death.
15 years and five more studio LPs — as well as several live and collaborative releases — later, Vieux Farka Touré has teamed up with the Houston psychedelic trio Khruangbin to honor his late father with an eight-track tribute EP, simply titled Ali. Announced today, it's due out via Dead Oceans on September 23, a day after the 63rd annual Republic Day, which celebrates the Mali Federation winning independence from the French in the summer of 1960 and the founding of the Republic of Mali three months later.
"Savanne," the newly revealed project's lead single, begins with an inspired guitar solo from Touré Jr., backed by faint organ chords. The full band enters 48 seconds in with some laidback, dub-indebted comping as Vieux's voice starts to enter the mix but hovers on its outskirts, never stepping fully inside the way his guitar does. The result is a mesmeric five minutes of music that manages to float dreamily to its finish without ever losing its harmonic and rhythmic moorings.
Watch the new track's official visualizer below.