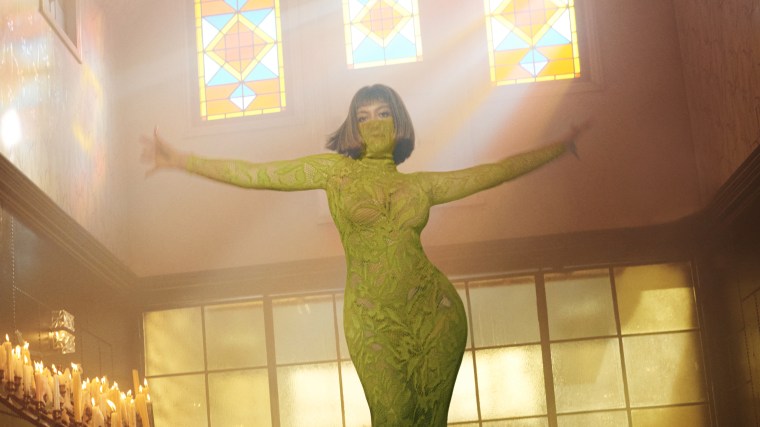 The FADER's "Songs You Need" are the tracks we can't stop playing. Check back every day for new music and follow along on our Spotify playlist.
One of the great joy's of Beyoncé's new album Renaissance is in its salutes to the past. Most referential modern pop is content to make its nods obvious, antiseptic, and mummified in the plastic shrink wrap of too much market testing. Like all the other greats before her, Beyoncé is interested in ownership, not revitalization. The litany of samples and interpolations on Renaissance, and how they work together to form a project that could only have been executed by Beyoncé, confirms her ambitions: she's not bringing herself to dance, ballroom, club, and disco – she's bringing these eras to her.
The first voice we hear on "PURE/HONEY" whispers out a series of ballroom commandments that are combative even beneath the razor-sharp synth stabs and muffled, cotton-ball texture of the voice's recording. Kevin Aviance, an icon of ballroom culture often tapped for inspiration by other artists, leads the song through a sample of "Feels Like" by MikeQ (which sampled Aviance's 1996 hit "Cunty") before Beyoncé steps in. For most of the song, she's the conductor rather than its singer, purring her empowering commandments to the dancefloor's occupants. "It should cost a billion to look this good," she sighs; somehow, it doesn't feel like she's only talking about herself.
Nearly two-thirds of the way in, the song transforms from steely and sexy ("PURE") to paisley and passionate ("HONEY"). Beyoncé weaves gorgeous vocal melodies in a section that interpolates Janet Jackson and recalls peak Prince in its winding funkiness. She sings with inviting confidence in her spell: "I've got you stuck, stuck in my love / Stuck in my honey." Tying it all together at the end is a sample of Moi Renee's 1992 track "Miss Honey," another respectful collapse of the timeline between ballroom's halcyon days and Beyoncé's ever-challenging present.