Okay Kaya to release new album Sap in November
Check out lead single "Spinal Tap" now.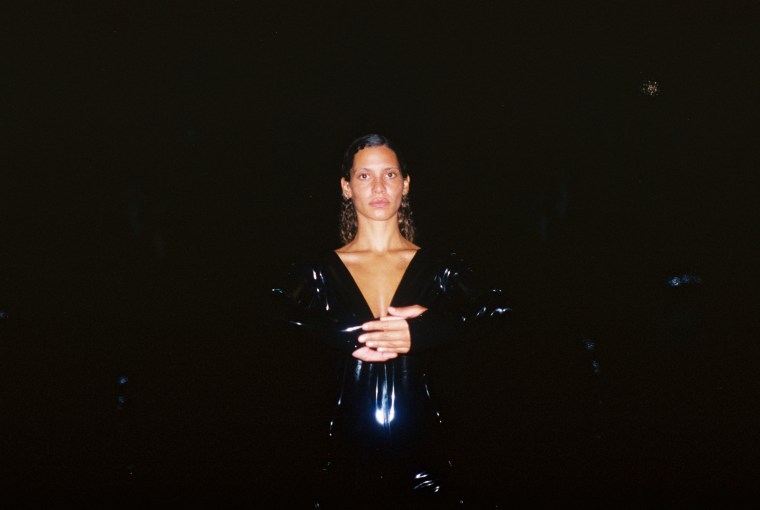 Okay Kaya has announced details of new album Sap. Kaya, a.k.a. multi-disciplinary artist Kaya Wilkins, will release the follow-up to last year's The Incompatible Okay Kaya on November 4 via Jagjaguwar. A video for the song "Spinal Tap," co-directed by Kaya and Austin Lee, can be seen below.
Sap was written, performed, engineered, and produced by Kaya. A press release describes it as a concept album about "consciousness in which Okay Kaya focuses her trademark combination of abstraction and wit on what happens to her mind unaccompanied, on her tendency to feel less like a human and more like the sticky secretion of a tree."
In a statement about the trippy "Spinal Tap" video, Kaya says: "My writing process often begins with images in lieu of words. What if you're tree-juice? How far along the stem do you have to ride before you get away from your parents and realize you're the tear of this person and the blood of this person? I see a vision in my mind's eye and take it from there. Austin has such a profound visual sensibility. Together, we translated many of my drawings. They became a wonderful invitation into his world. We developed this mascot, Sap, an alternate version of self."
Kaya recorded Sap in New York with guests on the record including Nick Hakim, deem spencer, Taja Cheek of L'Rain, Adam Green of The Moldy Peaches, Farao, Ydegirl, and Eli Keszler.


Sap tracklist:
"Mood into Object Personified"
"Jolene From Her Own Perspective"
"Origin Story"
"Jazzercise"
"Pathologically Yours"
"Spinal Tap"
"Inside of a Plum"
"Rorschach"
"In Regards to Your Tweet"
"Dep. Chamber"
"Pearl Gurl"
"The Lesson"
"I've Spent Forever Planning A Crisis"
"Like a Liver"
"Weltschmerz"