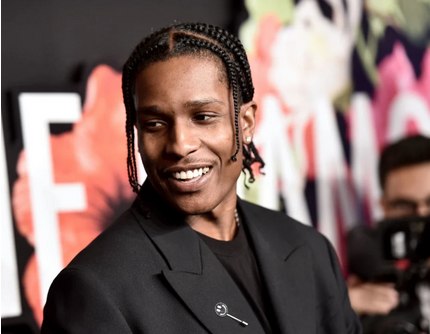 A$AP Rocky has been charged with two counts of assault with a semiautomatic firearm following an alleged shooting in November last year. As previously reported, Rocky is accused of firing a gun at former A$AP Mob member A$AP Relli (Terell Ephron). Rocky was first arrested in April in relation to the incident with Los Angeles County District Attorney George Gascón announcing the charges on Monday.
"Discharging a gun in a public place is a serious offense that could have ended with tragic consequences not only for the person targeted but also for innocent bystanders visiting Hollywood," Gascón said in a statement. "My office conducted a thorough review of the evidence in this case and determined that the addition of a special firearm allegation was warranted."
In addition to the legal charges, Ephron also announced that he is suing Rocky over the alleged shooting. As Ephron's lawyers tell it, Rocky and their client agreed to meet at a central Hollywood location in November 2021 to iron out a "disagreement" between the pair. Producer and manager Ephron is not a rapper but is long-term member of the A$AP Mob and someone Rocky has previously claimed brought him into the collective.