serpentwithfeet heads to the club on new single "I'm Pressed"
The Baltimore artist signals a new direction with his latest single.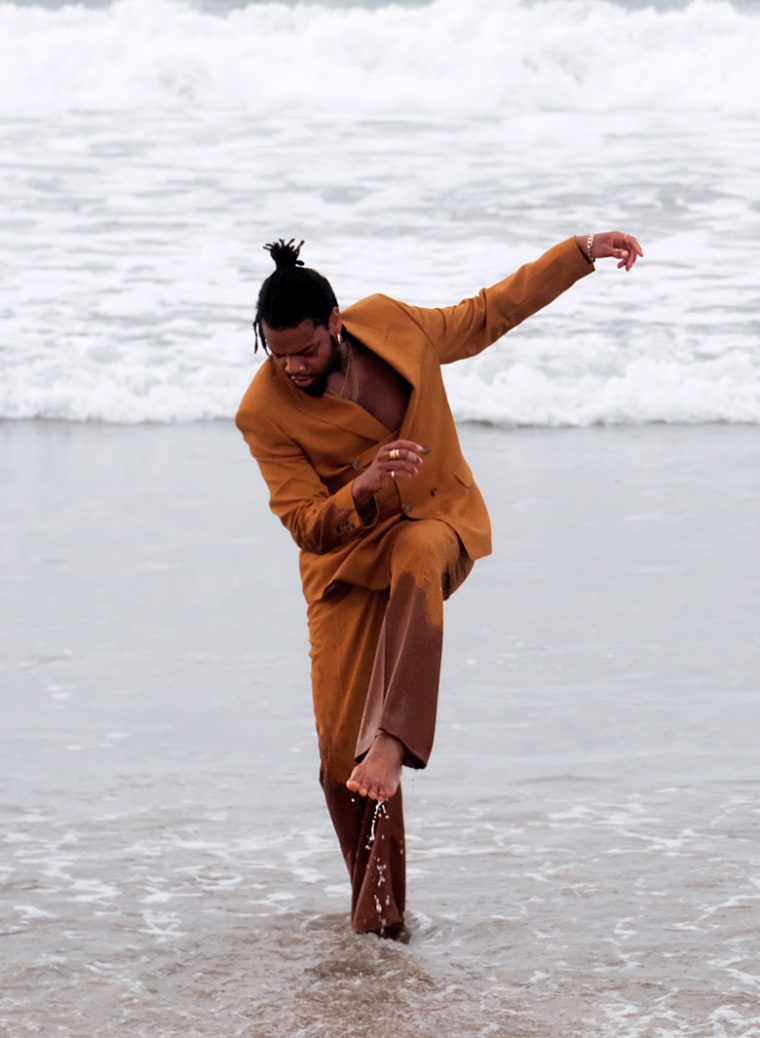 serpentwithfeet has blurred the boundaries of neo-soul, gospel, and opera since first emerging in 2016 with his EP blisters, released on Tri Angel. His absolutely idiosyncratic approach to music grew and shifted over the course of two full-length albums, 2018's Soil and 2021's Deacon, and you never lost the sense that any direction that serpentwithfeet wanted to go would be worth following.
"I'm Pressed," serpentwithfeet's first new solo single since the Deacon's Grove EP, is unlike anything he's released yet. Dropped yesterday with little warning, the track is the Baltimore artist's own spin on underground house music. The genre is having an explosion of popularity thanks to Drake and Beyoncé, but serpentwithfeet isn't concerned with any wave, just elevation. His vocal performance is plush and polished as clouds spun from gold, yet resolute as he coos in his love's direction and shifts between crooner and MC with ease; the production sways and thumps, as if conducted. Take a listen below and read serpentwithfeet's FADER cover story here.