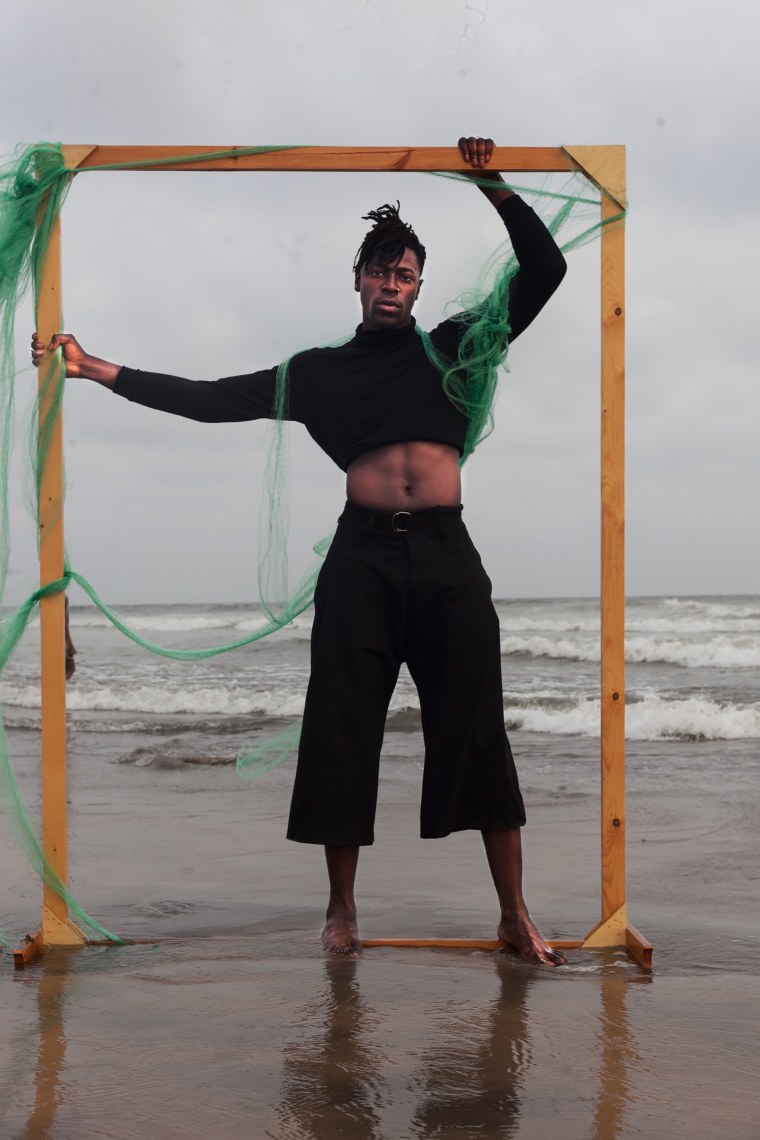 Moses Sumney has announced A Performance in V Acts. In addition to the film bringing the curtain down on the campaign behind his 2020 album Græ, Sumney has said he will take a "continued break" from music in order to explore creative avenues elsewhere.
"A Performance in V Acts marks the official end of the Græ album cycle," Sumney said in a statement. "It's a capsule of our headline show since we will not be touring the album after all. This film also ushers in a new period of creativity for me—one in which I take a continued break from making albums and touring music to focus on other disciplines."
Sumney did not elaborate further on his future plans, though he will be seen in The Weeknd's upcoming HBO Max series, The Idol.
The film will be available to watch from next Wednesday, August 31, and was created in partnership with YouTube's Black Voices Fund. A trailer featuring his cover of Björk's "Come to Me" alongside "Doomed," can be seen below.