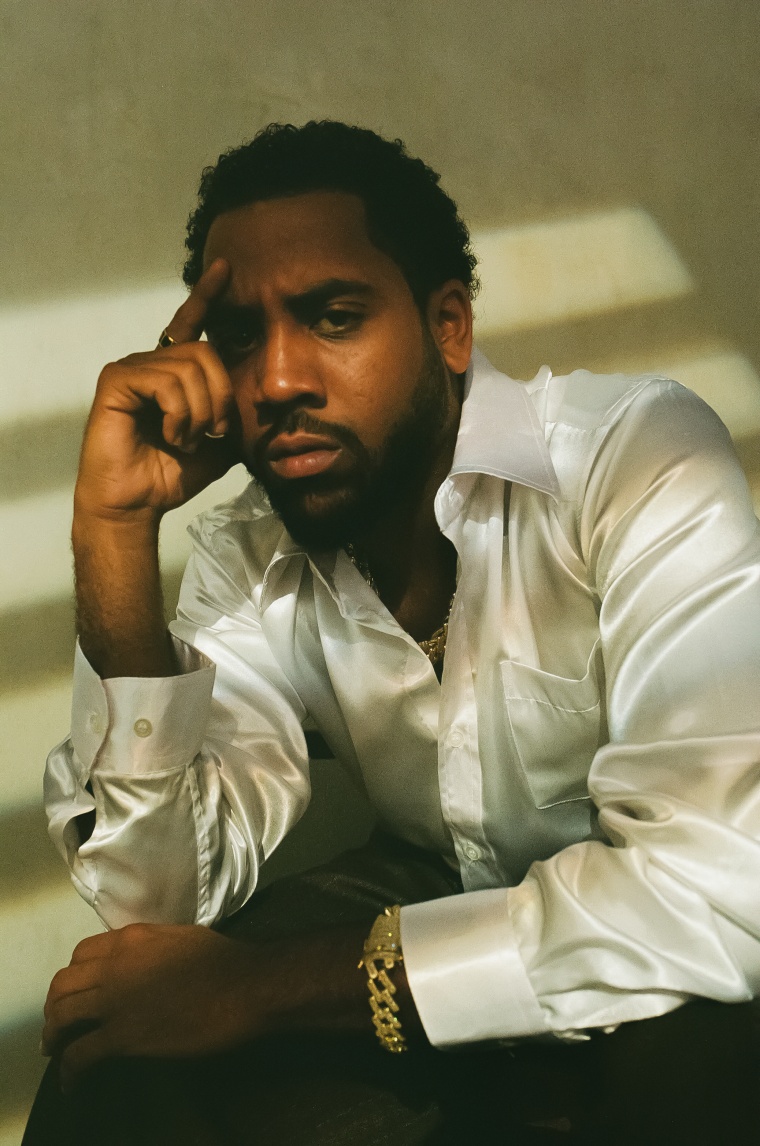 Very few people will ever know the destabilizing feeling of a rapid ascent to stardom. Jharrel Jerome was thrust into the spotlight with breakout roles in Moonlight and When They See Us, the latter of which won him an Emmy and Critics Choice Award. Throughout all this, Jerome has maintained a passion for music, releasing the single "For Real" in 2020.
With multiple paths building the pressures of fame, one would assume that a strong sense of self would be an underrated quality for a young celebrity. That's just what Jerome is seeking to explore on "Someone I'm Not," his first new song in two years. The beat's soulful motions and Jerome's pinched, introspective bars pull from early Kendrick Lamar – Jerome keeps things engaging as he expresses ambivalence over the benefits and costs of securing his dreams. "A couple more checks and I'll probably forget that a n**** from the Bronx," he raps, weary and anxious rather than proud.
"Before I put all my cards on the table, and go all in with the music, I've decided to rip a page out of my mental journal and share it with you," Jerome said in a statement. "My last release was almost two years ago. Since then, I've journeyed deeper within myself in an attempt to answer my most important question; Who Am I Really? This isn't just a song for me, it's more of a journal passage. My own audio therapy session. Addressing my biggest fears, my hardest questions, my deepest thoughts. Wondering if I am slowly, but gradually, becoming someone I'm not. And if so, is it my fault or yours?"
Below, watch the video for "Someone I'm Not," which follows a day in the life of Jerome at home in a palatial estate, on set, and in the studio.